The martial artistry is still there. And so is the charm. But gone are the funny lines -- and the sidekick. Jackie Chan wants his legions of fans to see something new in him. And he's changing things up with his newest role.
Interested in
Popcorn?
Add Popcorn as an interest to stay up to date on the latest Popcorn news, video, and analysis from ABC News.
1. Chan wants to channel his inner Robert De Niro
This time, Chan is nixing the comedy and taking on a more serious character.
"I try so hard looking for this kind of role because I always do [this for] so many years, action comedy, action comedy," Chan said in an appearance on "Popcorn With Peter Travers." I just wanted to do something different. I wanted to do like Robert DeNiro, like 'Meet the Parents,' all kinds of role[s], not only action-comedy."
WHAT TO KNOW
Jackie Chan appears on Popcorn With Peter Travers
In "The Foreigner," Chan is playing a father seeking justice after his daughter is killed in an act of terrorism.
"I have a secret background. Police [are] not helping me. The government [is] not helping me," Chan, 63, told Peter Travers. But that's when the terrorists then realize his character, Quan Ngoc Minh, was in the special forces.
"That makes the movie special, drama, action, exciting," Chan said.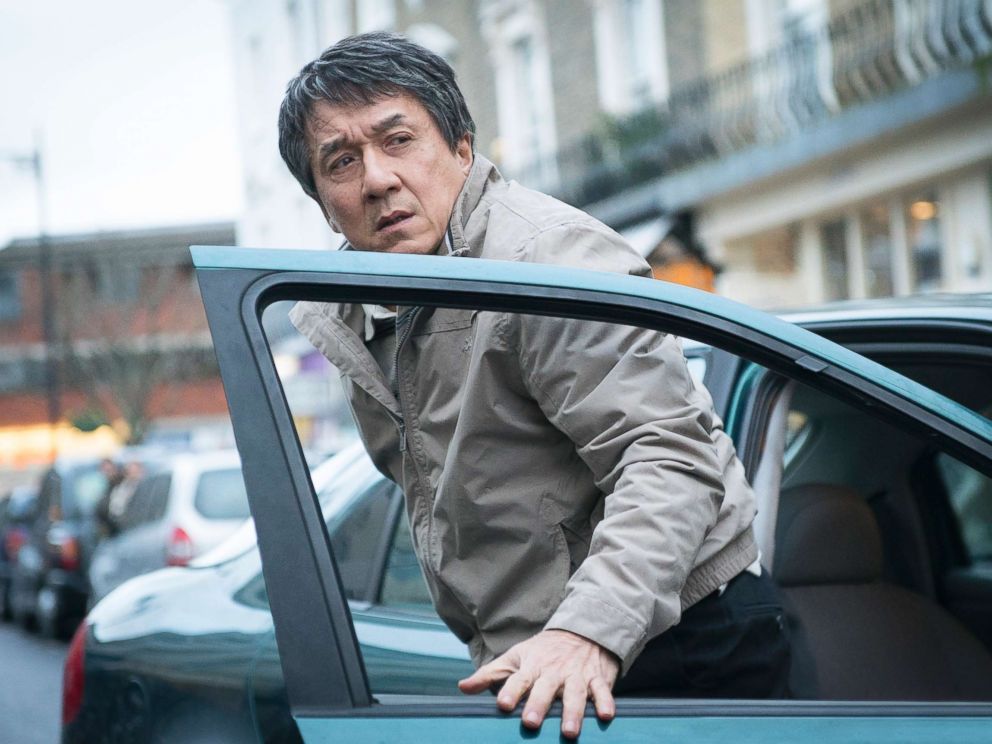 He added that he's happy to finally have an opportunity to show his American fans a little more of what he can do on screen.
"In America, you might not have so many Chinese movies. Actually, I do so many roles in China. But in Hollywood, it's so difficult. We hire Jackie Chan, action-comedy, action-comedy, action-comedy," he said.
2. The Oscar surprise
Chan took home an honorary lifetime achievement Oscar at the Governors Awards last year. He told Travers he didn't even realize he was getting an award. And he was shocked when he got the call from the chairman of the Oscars.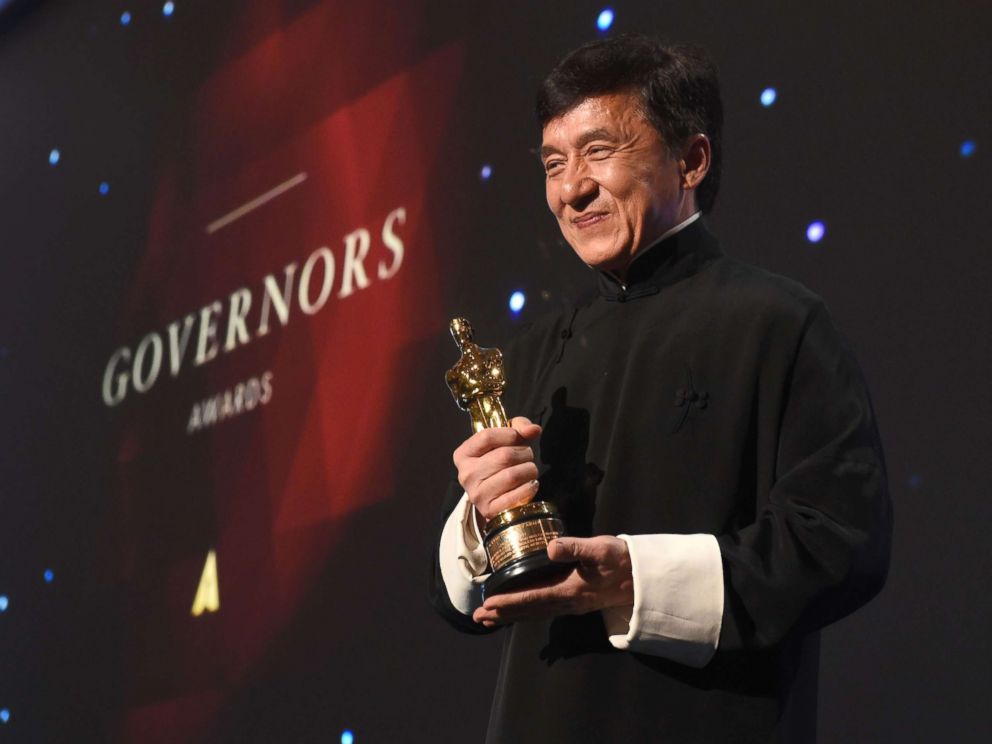 "I thought I'm going to present an Oscar. I never thought I can get an Oscar. I'm making like what used to be a cheap action-comedy movie," said Chan. "Oscar to me, too far away. I just [try to] make [the] audience happy, do my own things. That's all. Then 57 years later they give me a lifetime achievement award. I was just so surprised."
Chan said after he received the award, it was time to get back to work, doing what he was doing before. "I go back to the hotel, I put it down. I go back to my house, I put it down. I never changed after I got the Oscar," he said.
3. He still loves his stunts
Chan has snagged a place in the Guinness Book of World Records for most stunts performed by a living actor. Travers pointed out that we now live in a world where the computer does everything he would do.
Chan said, "I've been just doing traditional Chinese movie, Jackie Chan action movie. I don't use the cut, cut, cut. One shot, I show you what I can do for the regular editing. That's all. I look at Hollywood action movie[s]. I just [think], 'Wow, they are so good. They can make everybody become a superhero.'"
He added, "Wonder Woman, Batman, Spider-Man, they're fly[ing] around without risking their life, so good. I want to do that. But now we have money, we have the technology, but everybody still like[s] to see Jackie doing their own thing. So I do the best I can. This kind of age, [if I] still can jump. I jump. [If I] still do kick, I kick. Until one day I cannot do it," he said.
Download the all new "Popcorn With Peter Travers" podcasts on Apple Podcasts, Spotify, Tunein, Google Play Music and Stitcher.
4. He's known worldwide
Chan is arguably one of the biggest superstars in the world. But even he's surprised to be recognized in some places.
"Sometimes I ask myself, 'Does everybody know me in the world?' A few years ago I was filming Vanu Vatu, only 20,000 local people stay there," Chan said. "They stay in the bungalow, no Wi-Fi, nothing. When I drive in the car, the whole island know[s] Jackie Chan's here. They have nothing to do besides fishing." Chan said he asked his driver how everyone knew him.
He said the driver told him, "We only know two people." And Chan was one of them. The villagers owned one stack of videos and VHS machines. Chan said the driver told him, "We pass village to village to village."
Chan was so appreciative after speaking with the driver, he said he waved and greeted fans for two hours.
By the way, the other face they recognized is Sylvester Stallone.
5. He impressed Bruce Lee
When Chan was just a teen, he had an opportunity to work with legendary martial artist Bruce Lee.
"I was doing stunts with him. I fight with him. Later on he found out I had good timing. Every time when he'd fight, he'd just point, 'I like that guy, come," Chan said of Lee pointing him out. "Because I have very good rhythm."
He added, "He helped me make more money. Because over time the company cut out stunt guys. But he would say, 'I need more stunt guy[s] and point to me."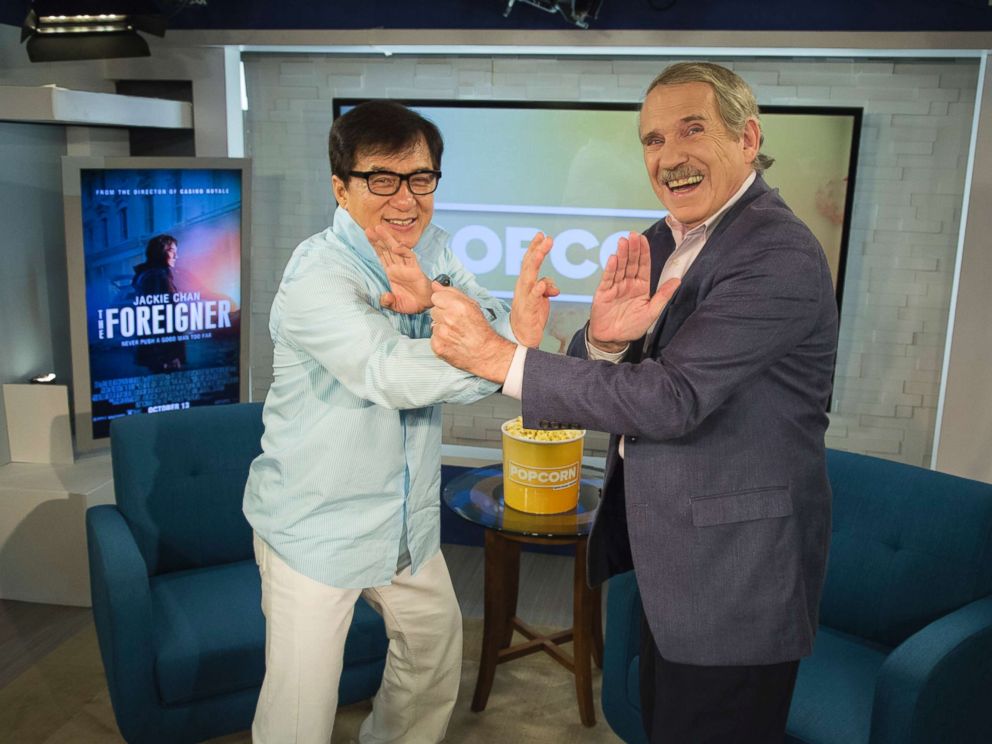 Be sure to watch the full interview with Peter Travers and Jackie Chan in the video above.