— -- The Underwoods are back.
Netflix today released the first trailer for the new season of "House of Cards," and it appears that Frank and Claire Underwood are continuing to work together to further achieve political domination.
"The American people don't know what's best for them," Frank says in the first few seconds of the trailer. "I do."
Season 4 ended with the two of them sitting under the presidential seal as Frank declared, "We make the terror."
They stare into the camera in the finale's final seconds, acknowledging the TV audience, something only Frank alone had previously done, signaling a significant shift in power for Claire. Banners with Frank and Claire's names on them are seen in the background of the trailer, solidifying her position as his running mate.
"Underwood 2016, 2020, 2024, 2028, 2032, 2036," Frank says, suggesting that the end of the couple's turbulent journey is nowhere in sight.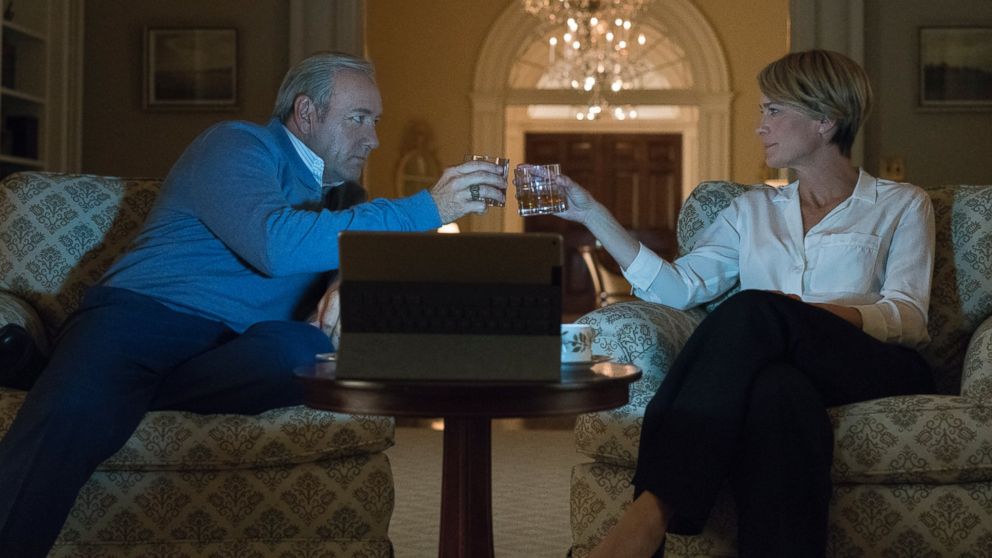 Season 5 of "House of Cards" hits Netflix on May 30.