— -- The first cast photo of the "The Unauthorized 'Full House' Story" has been released and it's pretty epic.
The Lifetime movie will premiere on Aug. 22 and will allegedly tell the story of what happened when the cameras were not rolling.
But for now, see and meet the cast of the TV movie, according to The Wrap.
Bob Saget - Garrett Brawith
Dave Coulier - Justin Mader
John Stamos - Justin Gaston
Lori Loughlin - Stephanie Bennett
Candace Cameron - Shelby Armstrong and Brittney Wilson
Jodie Sweetin - Dakota Guppy ("The Returned") and Jordyn Olson
Mary-Kate and Ashley Olsen - Blaise and Kinslea Todd, and Calla and Tyla Jones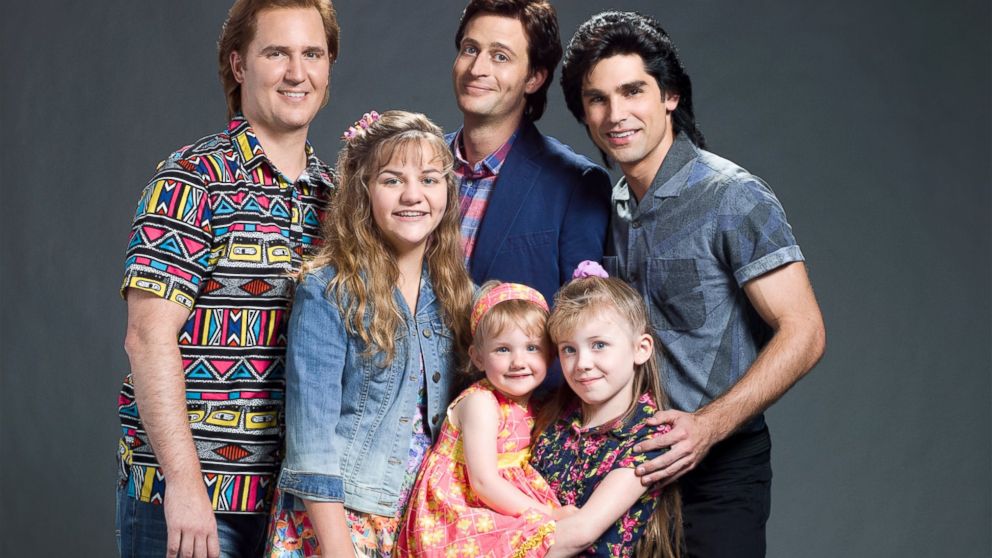 This is not to be confused with the Netflix series that will be a reboot of the original 1990's show.