— -- Actress and author Gabrielle Union is coming to the defense of sexual assault victims.
In recent days, the 44-year-old has sounded off via Twitter amidst the launch of a social media campaign to highlight and empower victims of sexual assault and abuse.
Union opened up about her own experience as a rape survivor, in response to the call for sexual assault victims to speak out as a way to highlight how often it occurs.
"For 20 years now, I've been trying to tell my story as honestly as possible and basically with the goal of never having to hear, 'Me too' ever again," Union said today on ABC's "Good Morning America." "And I talk about that in my book so it was so wild the other night to see #MeToo trending."
Union said when she was 19 years old, she was raped at gunpoint. Post-traumatic stress syndrome kicked in-gear after seeing the hashtag #MeToo blow up on social media, she said.
"I saw #MeToo and my arm went numb," she said. "I thought it was all about me and when I realized literally hundreds of thousands of people, men and women, [were] talking about being a part of this unfortunate club...it just rips your heart out."
Actress Alyssa Milano was one of the first to share the call for a "me too" hashtag, writing, "If you've been sexually harassed or assaulted write 'me too' as a reply to this tweet."
Milano did not say if the campaign was a direct reaction to the dozens of women who have spoken out and continue to speak out against Hollywood movie mogul Harvey Weinstein.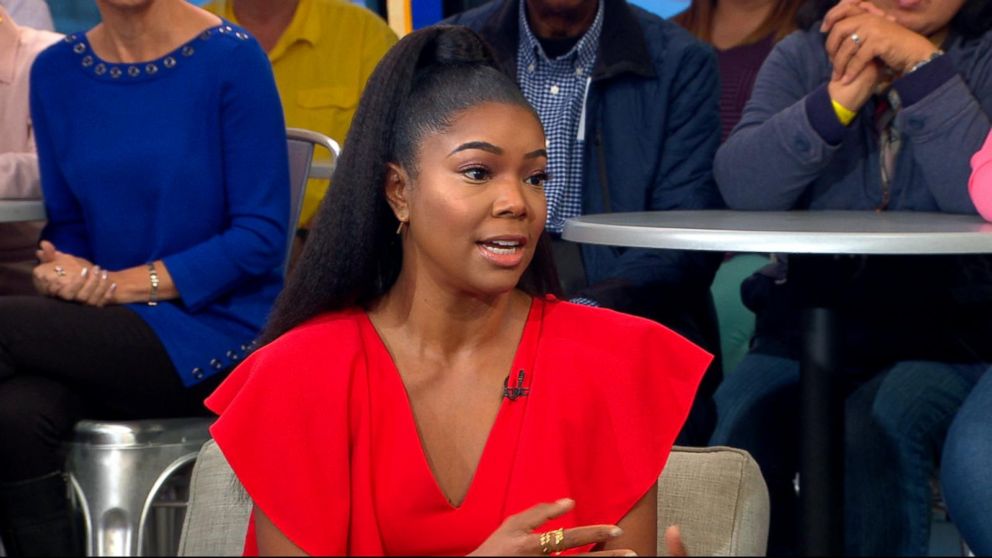 Union said she feels strongly about keeping these conversations going, especially since victims are often told they provoked the advances.
"I will continue to keep talking about it, I will continue to try to keep educating," she told GMA. "You see so much now with victim blaming and victim shaming and really trying to put the onus on the victim and trying to say that there's some right way to deal with trauma. And I just have to keep speaking out to dispel as many misconceptions as possible about sexual violence."
Union said she revealed many issues, including sexual assault, fertility and IVF challenges in her new memoir, "We're Gonna Need More Wine," in hopes others could relate.
"So many people with so many different issues feel like, 'I'm the only one experiencing this. I'm screaming into a hurricane and no one is hearing me,'" Union said. "And this book is just reaching across [saying], 'I got you, I hear you, I see you. You're not alone. You're not going crazy and you will get through this.'"
A battle with infertility
In her book, the star openly discusses her struggles to start a family.
"I remember calling my husband when I had just found out that we were pregnant and the scream of joy through the joy through the phone ... it just felt like, 'Finally!' and then literally it felt like a few days, but it was probably a week or two later, to find out that we had lost the baby.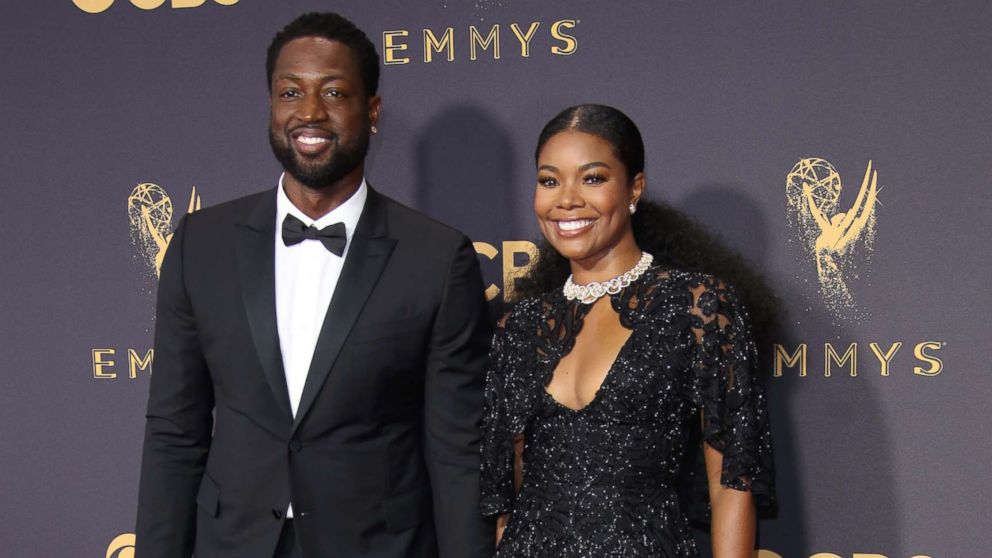 "That was the first one and it's so devastating, but you're also filled with such shame because we told people."
Union says raising young black men is 'absolutely terrifying'
Union opened up on "The View" about her experience raising husband Dwayne Wade's two sons and nephew in two racially tense areas of the country.
"It is absolutely terrifying," Union said. "It is a constant, scary challenge."
In what she calls a "black truth bomb," she spoke about a lesson she taught her stepsons while the family was living in Chicago: "Their very presence to a lot of our neighbors felt threatening. That's all you have to say to get away with killing black people."
"Your very blackness, from birth, has been demonized and weaponized and is considered inherently threatening and less than," Union added.
She also spoke about being "panicked" after learning her stepsons were participating in the "Drive By Dunk Challenge" in their hometown of Miami — in which participants drive around, looking for a basketball hoop to dunk in.
"The second I got home, I was like, 'They can kill you and get away with it, because now you're trespassing!'" Union said, also referencing Florida's open-carry and "stand your ground" gun laws.
Union reflected on the injustice she said her stepsons face because of their skin color.
"They wanna be able to act the way their friends act, talking back to authority ... you'll die! It's different," Union said.
"Frozen in fear"
In an excerpt from her book, Union wrote the following to her younger self:
"You were fly, dope and amazing from birth ... you were worthwhile and valid. And I'm sorry you had to wait so long to learn that for yourself."
Union said it took her a while to develop the confidence she needed to write a book. When she was younger, she felt like "she didn't have any value."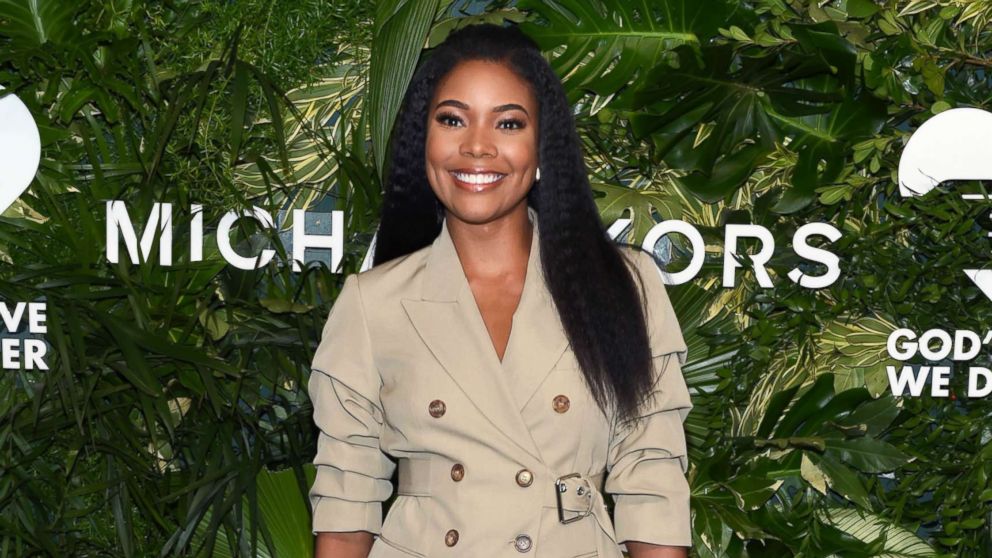 "I didn't feel like my words held any power or any value," Union said. "I didn't feel worthy enough to write a book. I didn't feel talented enough to write a book. I had so much shame about failure, publicly failing, that I was sort of rendered frozen in fear and feelings of worthlessness."
She continued, "And, finally, through therapy, through this collection of this support group, I finally felt worthy and I finally felt, 'I'm OK to be seen as vulnerable.'"
"We're Gonna Need More Wine" is on bookshelves today.
ABC News' Allison Yang and Michael Rothman contributed to this report.