— -- A stunning memorial garden has opened at Kensington Palace to mark the 20th anniversary of Princess Diana's death and to honor her life.
A team of six gardeners and a number of volunteers spent 18 weeks planting the floral tribute of white roses, white Diana tulips, white hyacinth, forget-me-nots and other favorites of Diana in the sunken garden.
More than 12,000 bulbs were planed over the winter to create what is now a breathtaking white garden with pops of color outside the home that Diana's oldest son, Prince William, shares with his wife, Princess Kate, and their two children, Prince George and Princess Charlotte, and the cottage where Diana's youngest son, Prince Harry, lives.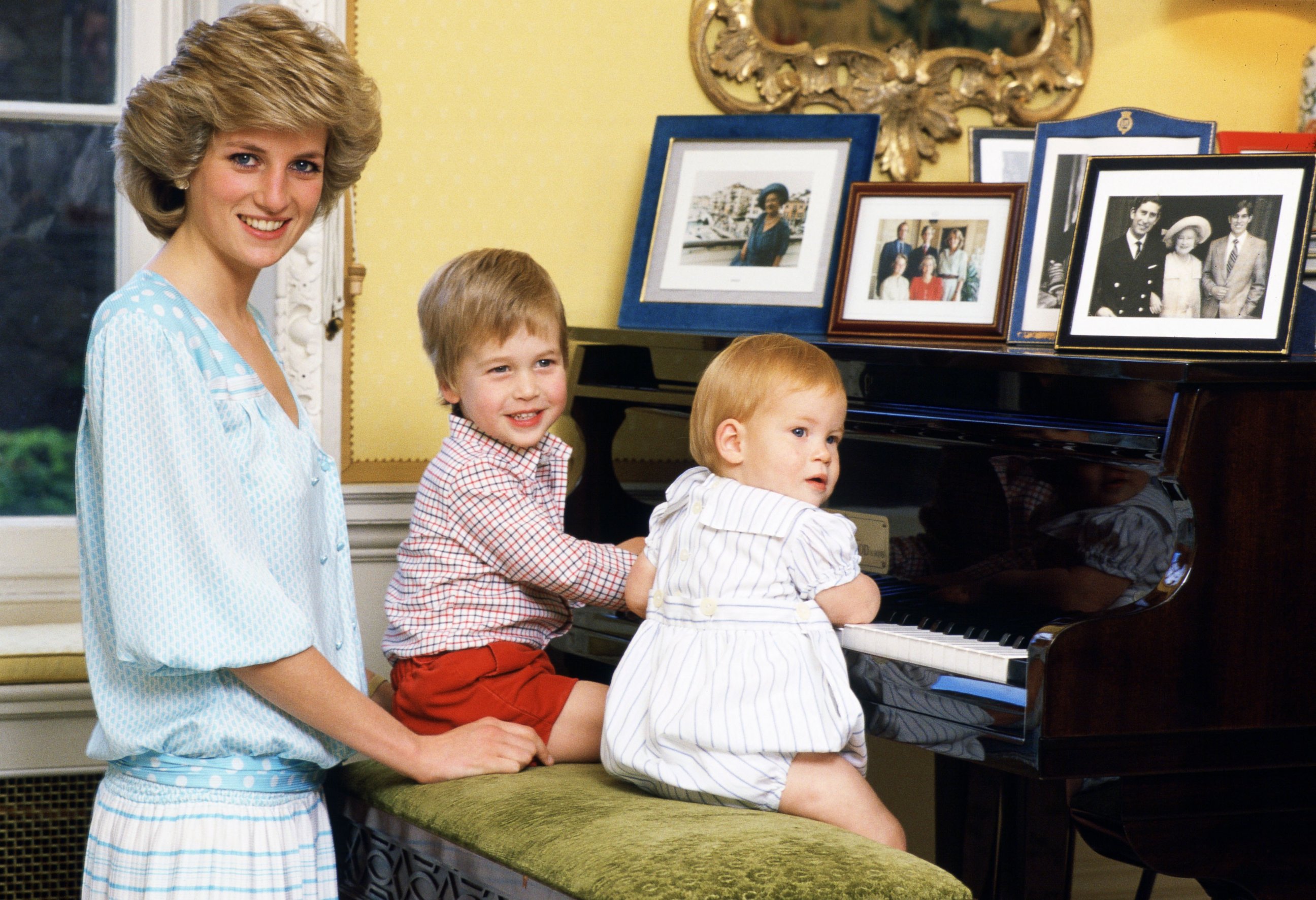 Kensington Palace was the Princess of Wales's home up until her death in August 1997 in a Paris car crash. Diana was just 36 when she died.
The "White Garden," as it is named, saw an early bloom due to good weather in London. More flowers with a different bloom will be planted ahead of what would have been Diana's 56th birthday on July 1.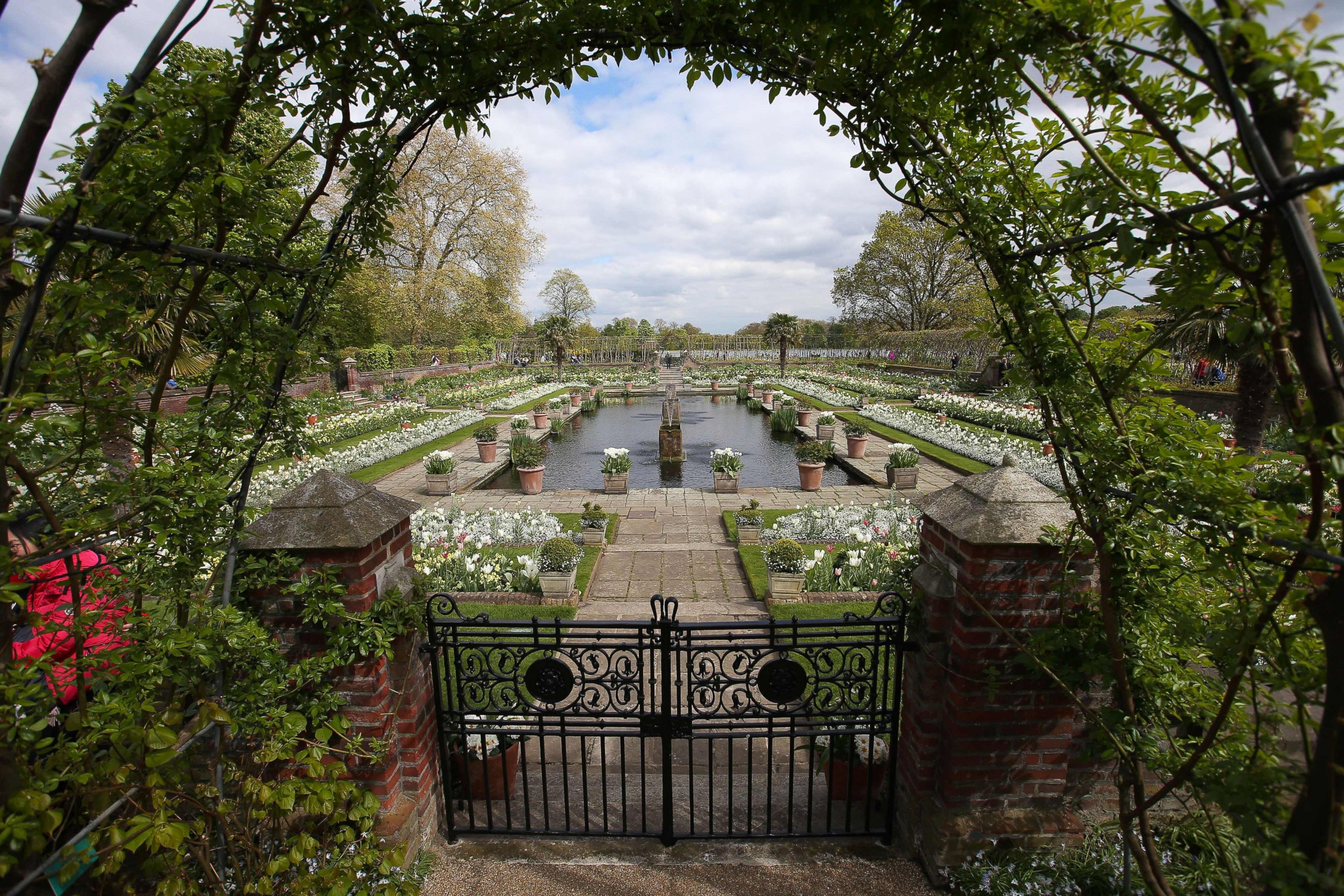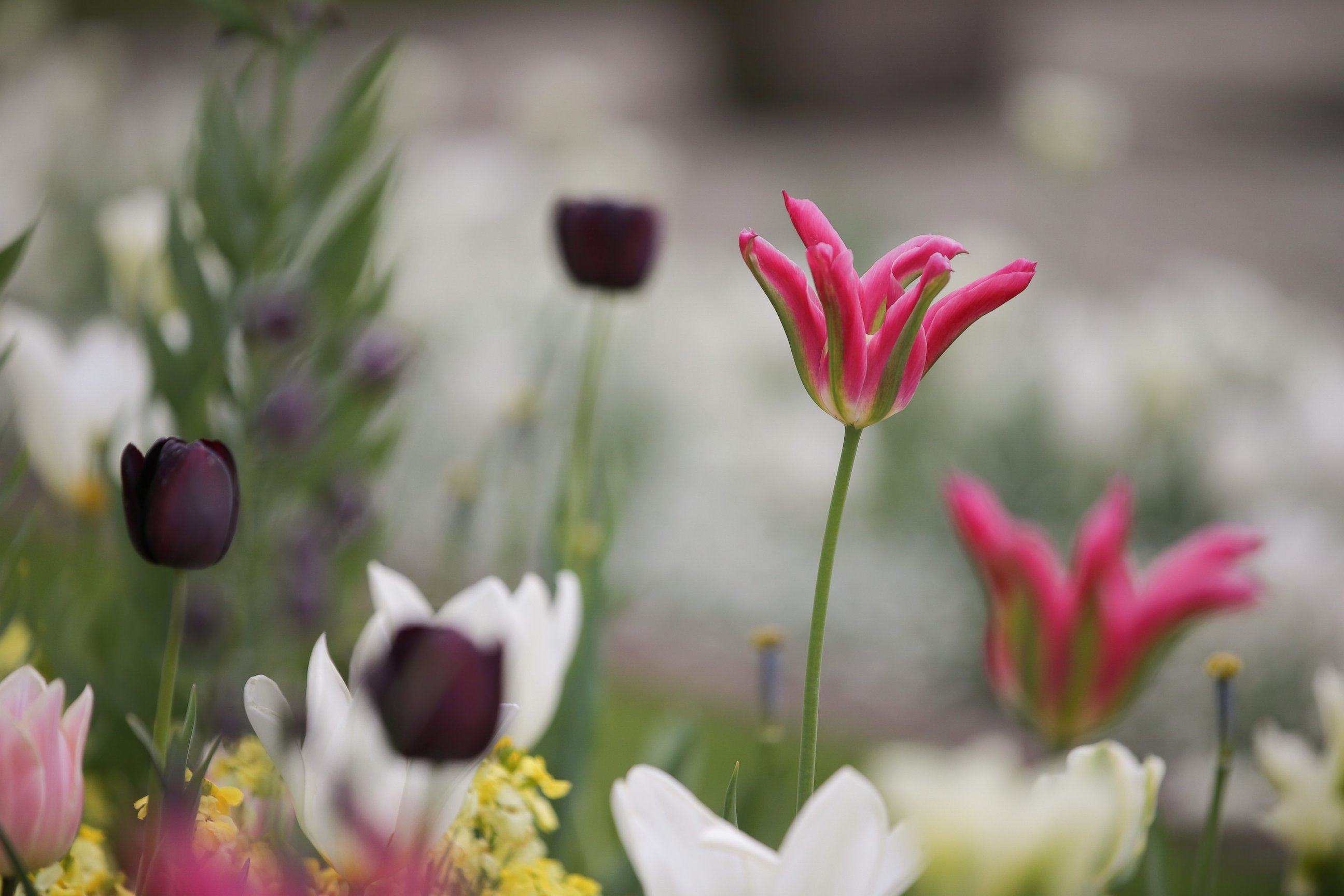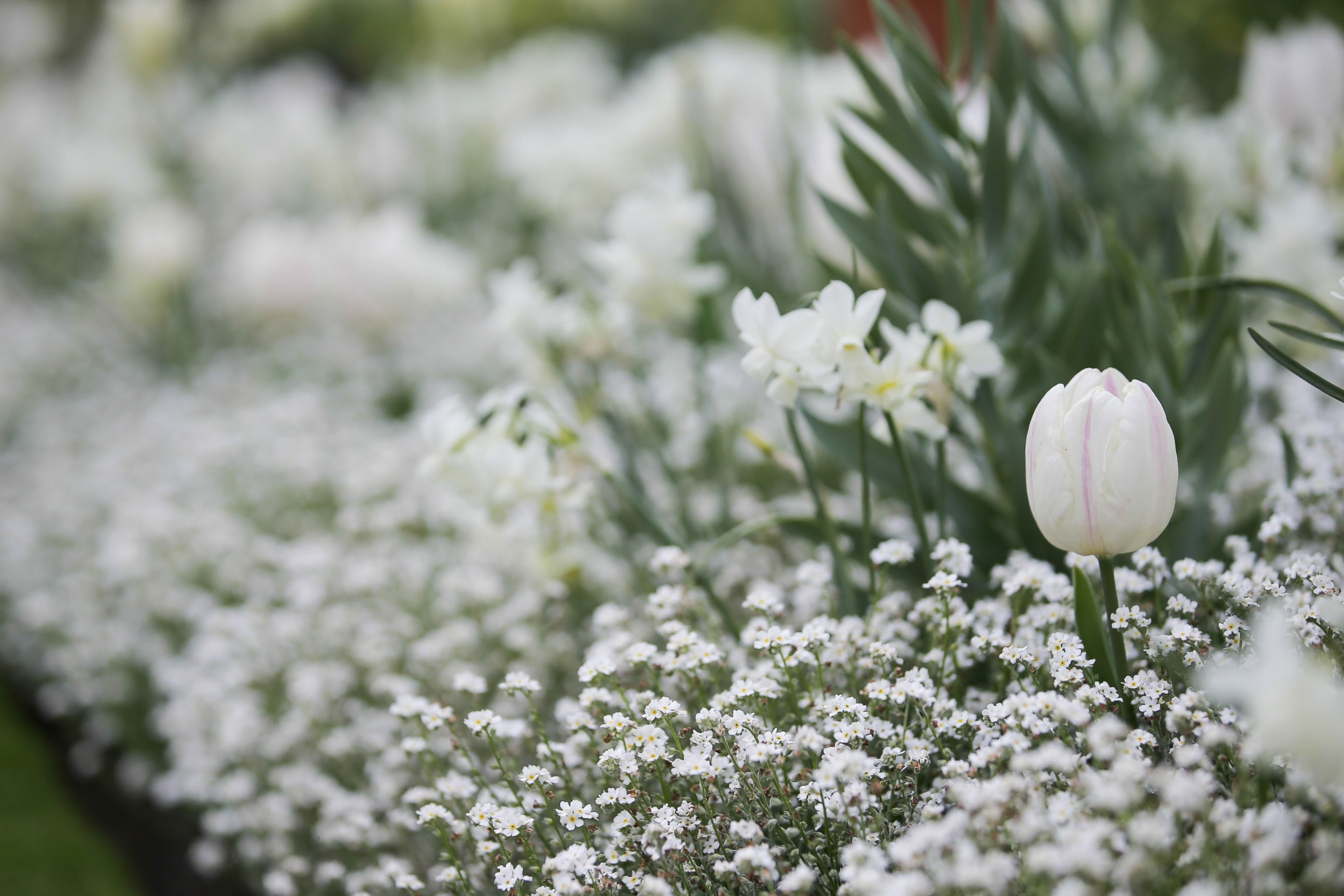 Historical Royal Palaces, the charity that maintains the garden at Kensington Palace, described what visitors can expect to see in July.
"In the summer, pots of classic English white roses will surround the reflective pool in the centre of the garden and the planting will become more exuberant, with glowing ornamental grasses weaving through Cosmos daisies and billows of graceful Gaura," the charity said in a description on its website.
The garden's design was inspired by Diana's life and style, including the iconic pearl-encrusted "Elvis dress" which she paired with her famous Cambridge Lovers Knot tiara.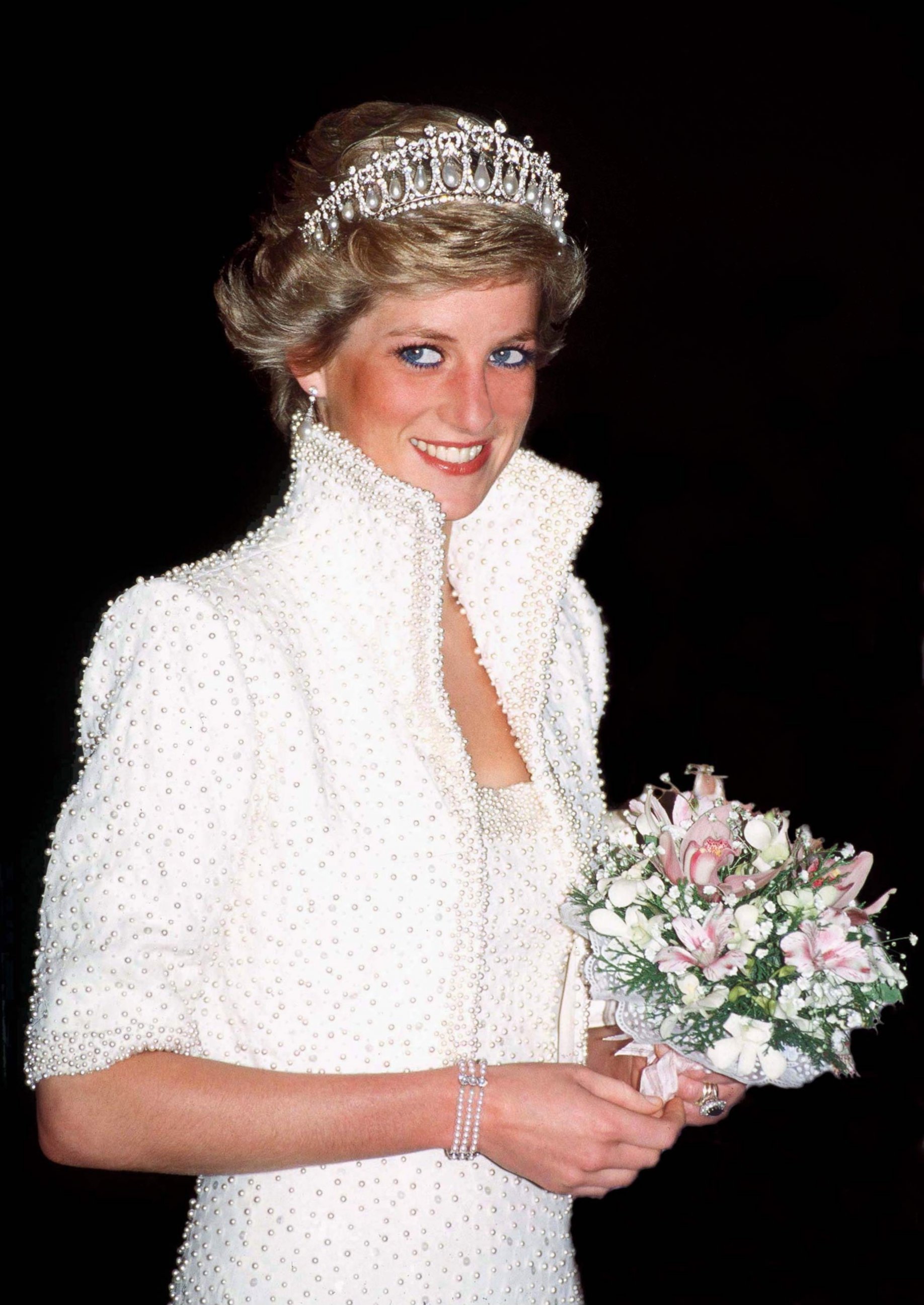 The gardeners wanted to create something "very elegant, simple but also joyful" to reflect Diana's spirit, according to head gardener Sean Harkin.
Kensington Palace has announced a number of events to commemorate Diana's life this year. Her sons, William, 34, and Harry, 32, have also commissioned a statue on the grounds of Kensington Palace to honor Diana.
"Our mother touched so many lives," William and Harry said in a statement earlier this year announcing the statue. "We hope the statue will help all those who visit Kensington Palace to reflect on her life and her legacy."
An exhibition chronicling Diana's evolving style during her life opened at Kensington Palace in February. The exhibition, titled "Diana: Her Fashion Story," offers a unique look at Diana's style and features some of her most stunning outfits.
Harry told ABC News' Robin Roberts before the Invictus Games last year that he and William intend to keep his mother's legacy alive.
"We will do everything we can to make sure that she's never forgotten and carry on all the special gifts, as such, that she had and that she portrayed while she was alive," Harry said in the March 2016 interview.