George Clooney Is Married - All About His Wife, Amal Alamuddin
Meet the woman who finally got this longtime bachelor to say "I do."
September 29, 2014, 2:52 PM
— -- Sorry ladies, George Clooney, 53, is officially a taken man. He married Amal Alamuddin in Venice, Italy over the weekend, as you probably already know.
So, how did this accomplished, beautiful woman steal the heart of Hollywood's most eligible bachelor.
They were first spotted together last October, followed by an engagement this past April. The rest is history straight out of one of Clooney's movies, where an acclaimed actor who had said for years he'd given up on marriage finally meets the one.
Read: George Clooney's Road to Marriage: Meet His Most Famous Exes
Related: George Clooney Marries Amal Alamuddin in Civil Ceremony: All About the Ca' Farsetti Palace
Here's more about Alamuddin:
The 36-year-old, who rubbed shoulders with the likes of Matt Damon and Cindy Crawford at her wedding this weekend, is a lawyer for Doughty Street Chambers in London. Alamuddin specializes in international law and is a graduate of the New York University School of Law, according to her work profile. She's no stranger to the spotlight. In 2011, she started representing WikiLeaks founder Julian Assange.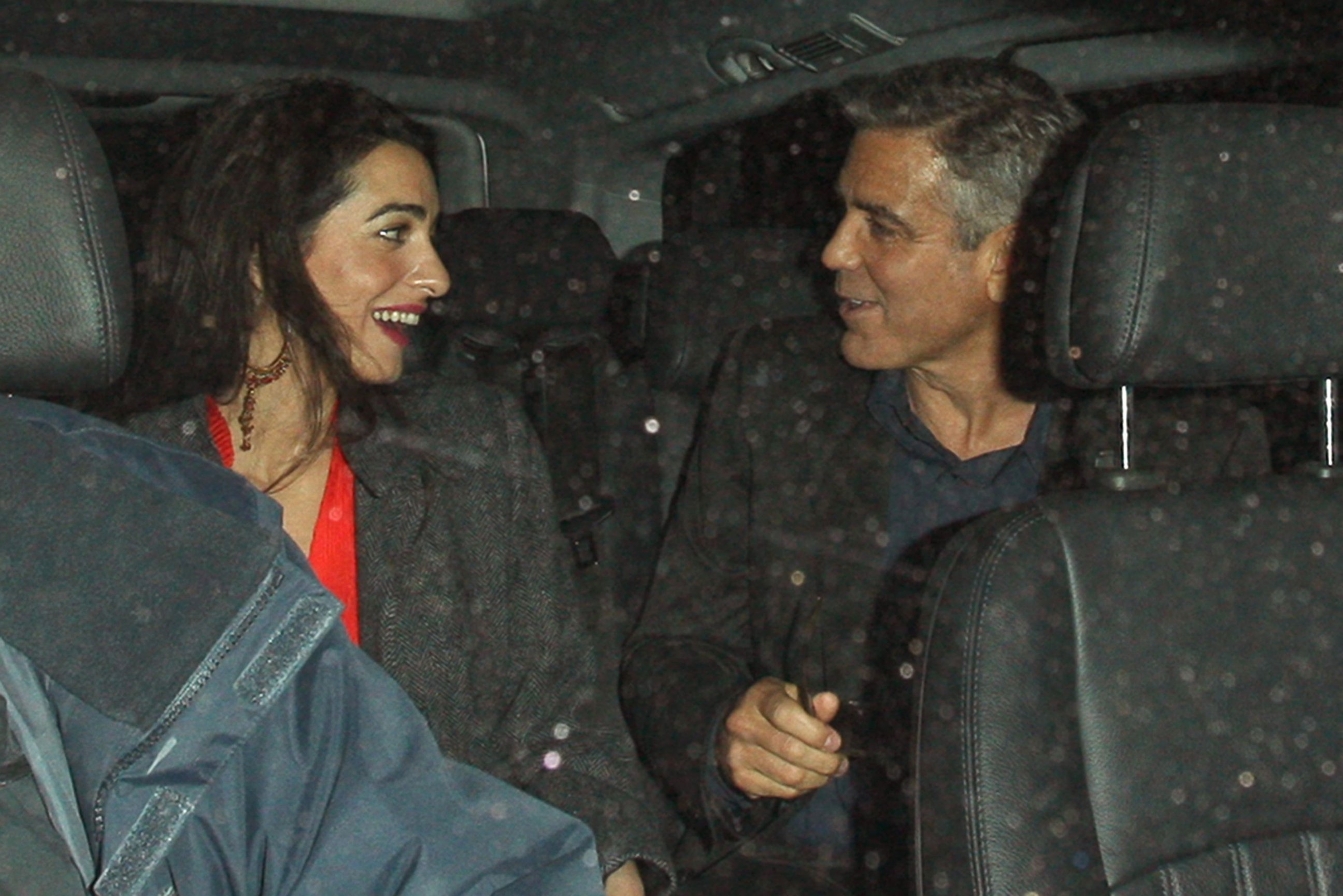 This double-threat is also a published author who was the co-editor of a book titled "The Law and Practice of the Special Tribunal for Lebanon." She is also the author of several articles on international criminal law published by Oxford University Press, her profile adds.
Finally, this is not your average attorney who is enamored with Clooney's good looks and charms. She's pretty coveted herself. In 2013, she topped the "21 Hottest Barristers in London."
She also can hold an audience's attention, much like her new husband. She "has lectured students on international criminal law at SOAS (University of London), The New School in New York, The Hague Academy of International Law and the University of North Carolina, Chapel Hill. She also regularly speaks at conferences and seminars," her employer's website says.
Looks like Clooney has finally met his match.