— -- Amal Alamuddin has revealed the story behind her Oscar de la Renta wedding gown, speaking to Vogue magazine at her final fitting before marrying George Clooney.
"George and I wanted a wedding that was romantic and elegant, and I can't imagine anyone more able than Oscar to capture this mood in a dress," she told Vogue. "Meeting him made the design process all the more magical, as he is so warm and such a gentleman."
Alamuddin went to the fitting with de la Renta and head tailor Raffaele Ilardo in late July with her mother, Baria Alamuddin, and sister, Tala Alamuddin. The lawyer and Clooney were wed this past weekend in Venice, Italy.
All of Amal Alamuddin's Most Glamorous Looks
Related: George Clooney Is Married - All About His Wife, Amal Alamuddin
Read: First Look at George Clooney and Amal Alamuddin's Wedding Photos
The dress is "ivory tulle appliqued with 14 yards of Chantilly lace, its bodice hand embroidered with beading and crystals."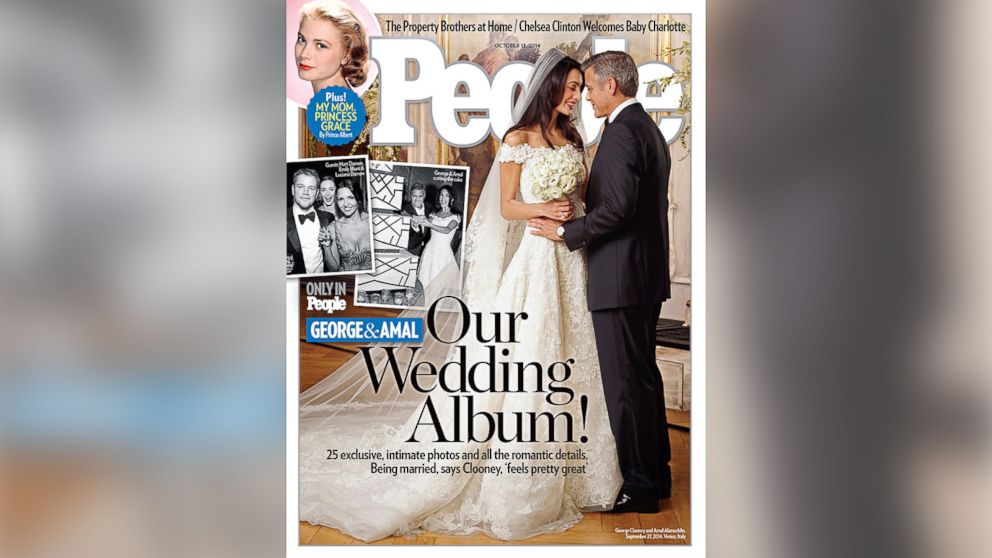 Regarding the color of the gown, de la Renta said, "Look at the color of the paper on the floor; that color is true white, so you can see the dress is cream."
De la Renta added, "It's the most important dress in the life of a woman. Any girl from any walk of life dreams of that special dress, and I try to make that dream a reality for her. Amal and I looked at a lot of evening dresses and wedding dresses together, and we discussed what she liked. That gave me the idea of what she wanted."
It was agreed that Alamuddin's hair would be "down but tucked behind the shoulders ... the best solution so as not to compete with the neckline of the dress and the embellishment on the veil."
The October issue of Vogue hits newsstands Oct. 1.