— -- Allison Williams has never appeared nude in an episode of HBO's "Girls," and there's a reason for that.
Williams plays Marnie Michaels on the show, which is currently in its sixth and final season. And despite the show's frequent nude scenes, Williams said she decided long before filming even started that she wouldn't be in any of them.
"I just wanted to give Marnie almost all of myself. But there were things that felt like they should be mine and felt like they should always be mine," Williams, 28, said in an interview for ABC's "Popcorn with Peter Travers."
While testing for the "Girls" pilot, Williams said she was signing her deal for the show when she was asked to sign a nudity waiver for HBO. But Williams refused."I said, 'Well, I'm not going to sign it.' And my agents were like, 'What?' 'Just tell them I'm not going to sign it,'" she recalled. "And they were so stunned and so up against it time-wise, that I think they were just like, 'All right. She'll change her mind. She'll get swept up in the vibe of the show. Whatever. Don't make her sign it.'"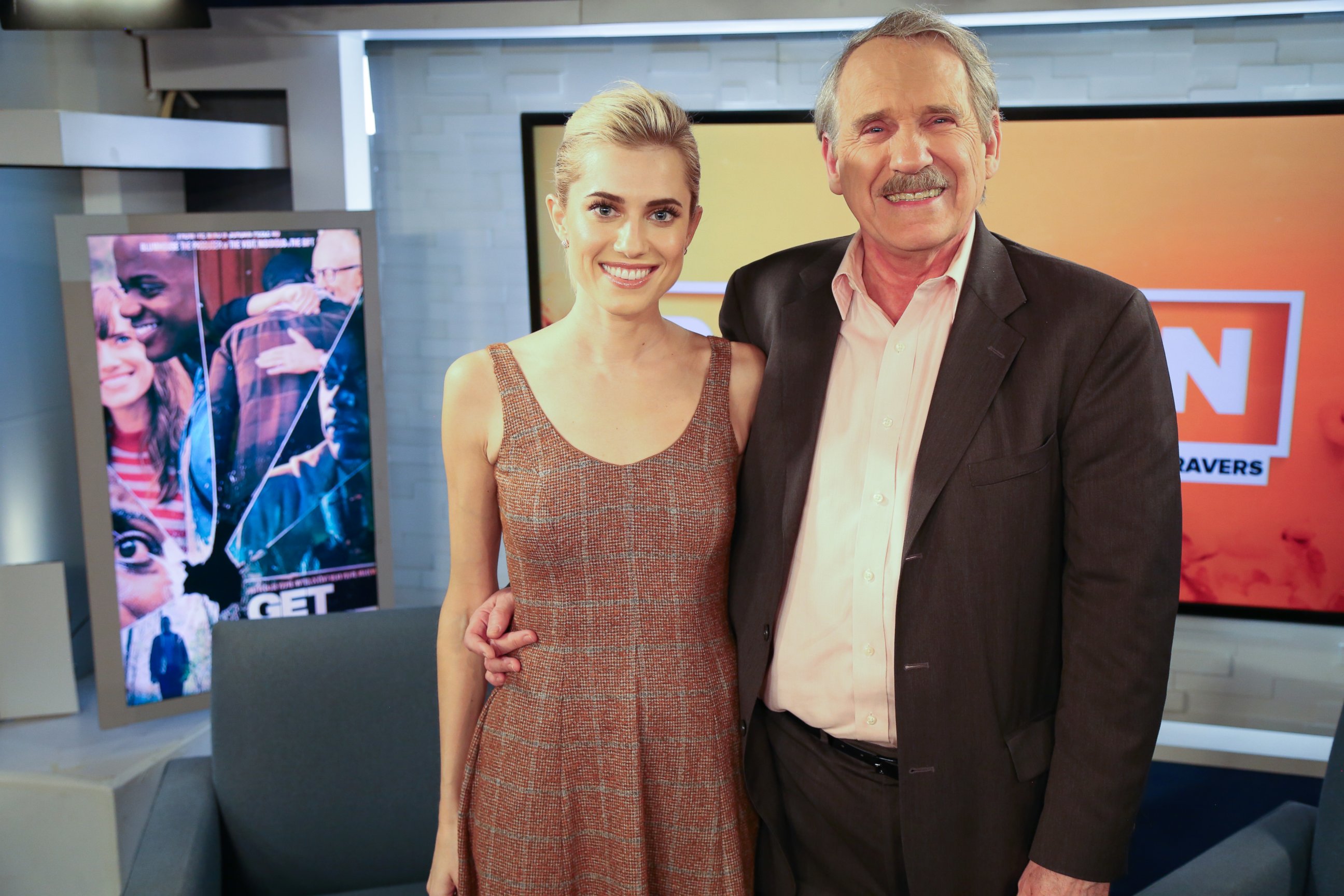 By season 2, Williams said, they gave up asking her to sign the waiver.
"Maybe part of it, too, was growing up with a parent in the public eye and being aware of the fact that … I didn't want to give my future hypothetical children another avenue by which to be made fun of," Williams joked. "I just didn't want to give them another thing to have to deal with -- is people showing up to school with old Google images of their naked mom. It just didn't feel like me."
Since filming ended for the series, Williams has gone on to star in "Get Out," a horror film by Jordan Peele of "Key & Peele" fame. She recently dyed her hair blonde, which she explained was for a magazine cover shoot and to help her let go of Marnie.
She says she and the cast of "Girls" still remain friends, despite not getting to see each other as often.
"It's a very specific bond. Like, they're some of the closest people to me in my life because we went through something so specific together," she said.
"And we actually enjoy each other's company, so it's not like we're only bound together by the experience. We also have happened to have chosen each other as friends."
Download the all new "Popcorn with Peter Travers" podcast on iTunes, Google Play Music and Stitcher.