— -- For Keith Urban music education is personal: Having two daughters has inspired the four-time Grammy Award winner to fight for music education.
Urban received the Recording Artists Coalition Award at the 2017 Grammys on The Hill for giving his time and resources to music education programs.
Sens. Tom Udall, D-New Mexico, and Susan Collins, R-Maine, were also honored by the academy for their ongoing support of music programs and the National Endowment for the Arts.
"The opportunity to be bringing attention to music education and music education is wonderful and what tonight is all about," Urban told ABC News before the event.
Other musicians who appeared included John Popper of the Blues Traveler, Wynonna Judd and Motown star Duke Fakir of the Four Tops.
Martina McBride, who was previously honored at the same event, was the master of ceremonies for the annual mingling of politics and music in Washington, D.C.
"Music needs to be much more seriously considered for the effects it has on kids, that it's not some sort of frivolous subject that can be discarded so effortlessly," Urban said.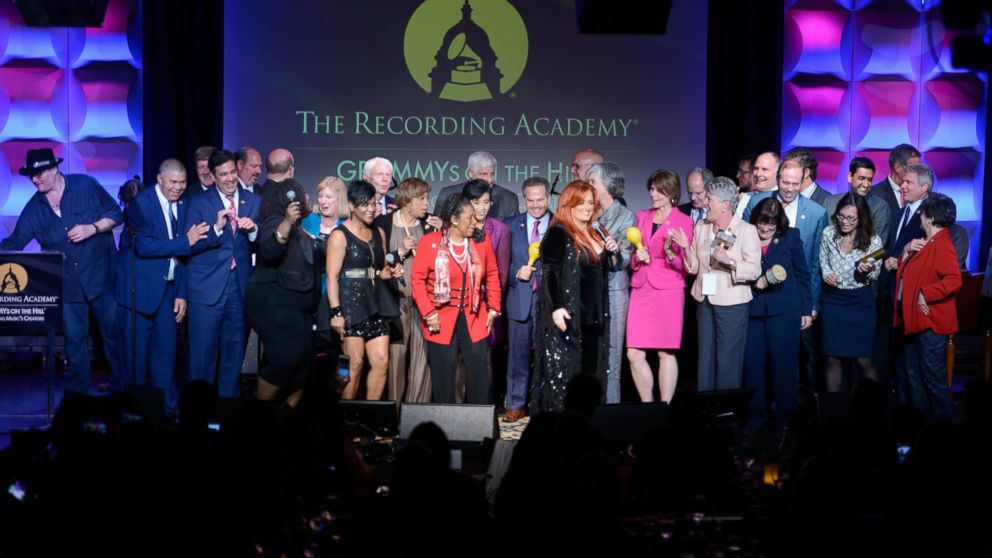 "That instrument gives them a voice that they have been looking to find," he continued.
Artists also are advocating today on Capitol Hill for performers' rights and equitable royalty practices.
"It's only common sense that with the technology changing as it has over the last 40 years, the royalty rates should reflect the same kind of adjustments," Popper said.
During the program, Collins explained that music has been a big part of her life, saying her sister was a pianist.
President of the National Academy of Recording Arts and Sciences Neil Portnow stressed the importance of music as a form of diplomacy, "We didn't win the cold war with just missiles, we won with Elvis."
Lawmakers, including Reps. Katherine Clark, D-Massachusetts; David Cicilline, D-Rhode Island; Louie Gohmert, R-Texas; Michael McCaul, R-Texas; and Sheila Jackson Lee, D-Texas, joined Judd on stage to sing along to her hit "No One Else on Earth" before Urban accepted his award and performed two songs from his latest album, "Ripcord."
He was also joined on stage by Popper, who played so hard he broke his harmonica.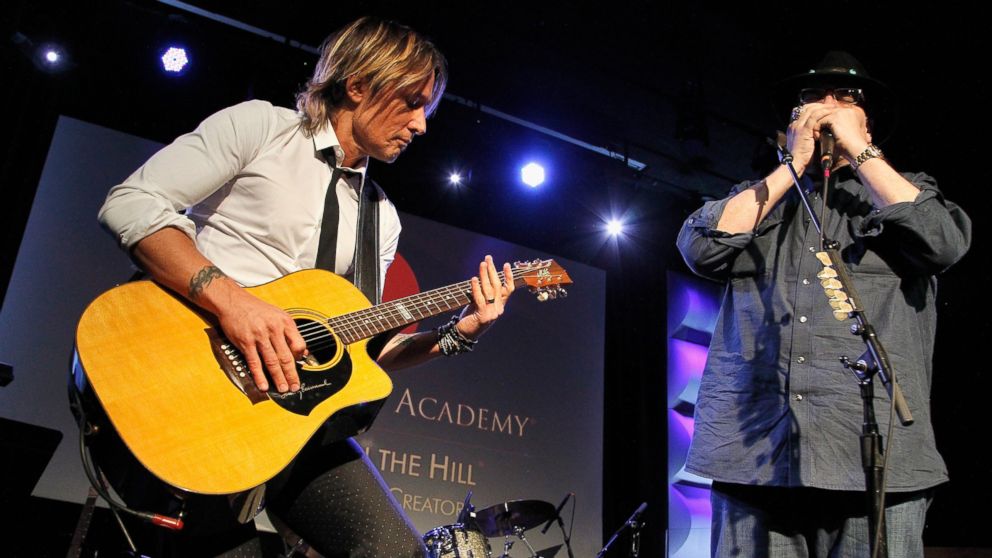 "In so many ways my story is not that different from so many other kids, I've gotten to meet or play with," Urban said upon receiving his award.
He attributed his success to his supportive parents and love of music, saying the first time he fell in love was at the age of 6 with his guitar.
"She felt like she was the only one who really understood me. She taught me about myself and the world," Urban said.