Happy Birthday North West: Her Cutest Moments from the Past Year
It's been a big year for Kim and Kanye's little girl!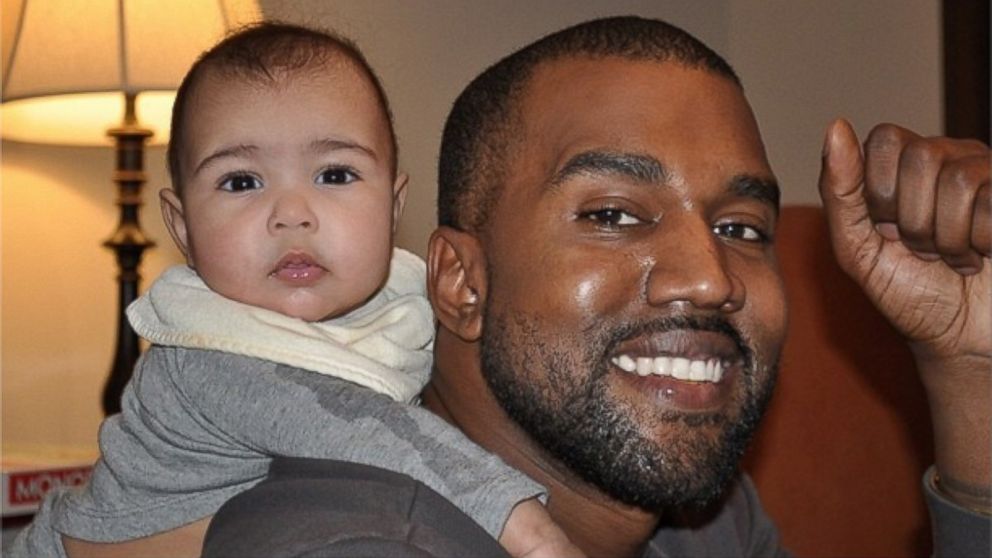 June 15, 2014 -- intro: Today, Kim Kardashian and Kanye West's daughter, North, turns one year old. A source close to the reality TV star told ABC News that the family is planning a party for the little girl in L.A., but in case your invitation got lost in the mail, you can celebrate by revisiting some of the West family's cutest family photos.
quicklist: 1title: Meet North!text: Kardashian and West released the first photo of North last August, when she was about two months old. "It's all this talk about baby pictures and, 'Can you get paid for the baby picture?' 'Do you want to put it on a magazine?'" West said while visiting Kris Jenner's talk show. "To stop all the noise, I thought it would be really cool on her grandmother's season finale to bring a picture of North." After the photo was shown, he quipped, "I pray she looks like her mother when she's older!"media: 23832133
quicklist: 2title: Eyebrow-Gatetext: Upon posting this photo of six-month-old North, fans criticized Kardashian for waxing her eyebrows. The reality TV star was able to laugh at the situation -- kind of. "Do people really think I would wax my daughters eyebrows so young? Come on, I'd wait until she's at least 2 1/2!" she tweeted. "I'm kidding!!! Its pretty sick for people to insinuate that I would wax my daughters [sic] eyebrows. They are thick, natural and amazing!"media: 21260197
quicklist: 3title: Welcome to Voguetext: When Kardashian and West landed the cover of Vogue magazine, the photo spread inside featured beautiful photos of the couple with their baby. However, the couple mostly discussed their relationship and upcoming nuptials. "Once you get a wifey, your wifey basically runs your life. Everything you do is based on wifey," West said. "It's really interesting that we're on the front lines of a few different concepts at the same time. You've got the interracial thing. You have mega-media and mega-art crash. You have, you know, the Vogue and reality show combination. There's a lot of new frontiers being broken in 2014."media: 24131573
quicklist: 4title: Happy Mother's Day!text: West toasted Kardashian's first Mother's Day with a wall of flowers, but the best part of the day seemed to be the one-on-one time the reality TV star had with her daughter. "This little girl has changed my world in more ways than I ever could have imagined!" she wrote on Instagram. "Being a mom is the most rewarding feeling in the world! Happy Mothers Day to all of the moms out there!"media: 24131427
quicklist: 5title: Mom and Dad Get Marriedtext: When Kardashian and West said "I do" in Florence last month, their daughter had a front row seat (in the lap of grandma Jenner). And though she didn't accompany her famous parents on their honeymoon to Ireland, she was always on their minds. "My everything," Kardashian wrote on Instagram, along with this photo. media: 24103121