— -- It's safe to say that All Hallows' Eve wouldn't be the same without TV reruns of the 1993 classic "Hocus Pocus" -- the comedic fantasy film about a trio of witches, the Sanderson Sisters, who are resurrected in Salem, Massachusetts, on Halloween night by a teenager, his younger sister, and his crush.
Now, 22 years after a "virgin lit the black-flame candle," ABC News chatted with the cast of the film about what it's like being a part of the cult favorite that even after being dubbed a box office flop, remains a holiday staple for generations.
"Come on, it's just a bunch of Hocus Pocus!"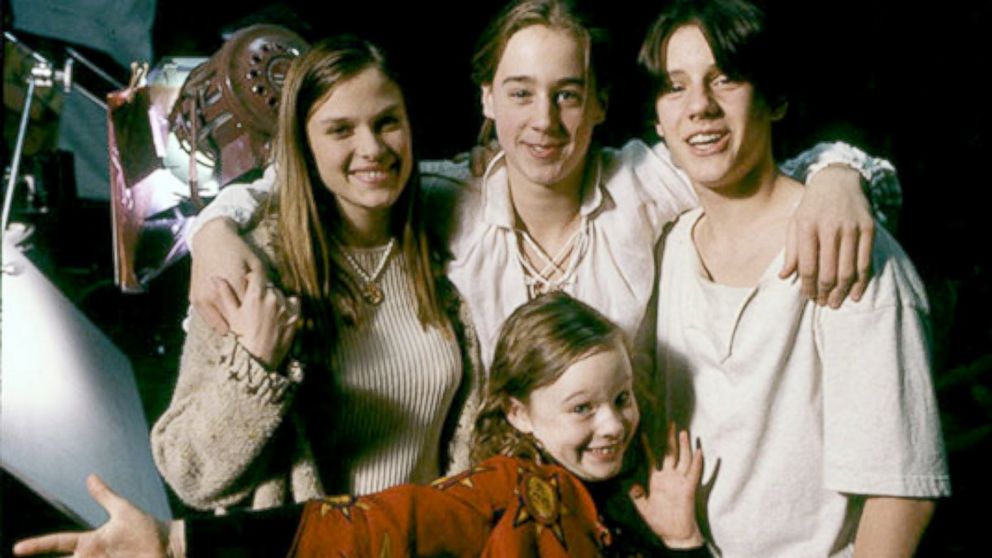 Vinessa Shaw, "Allison"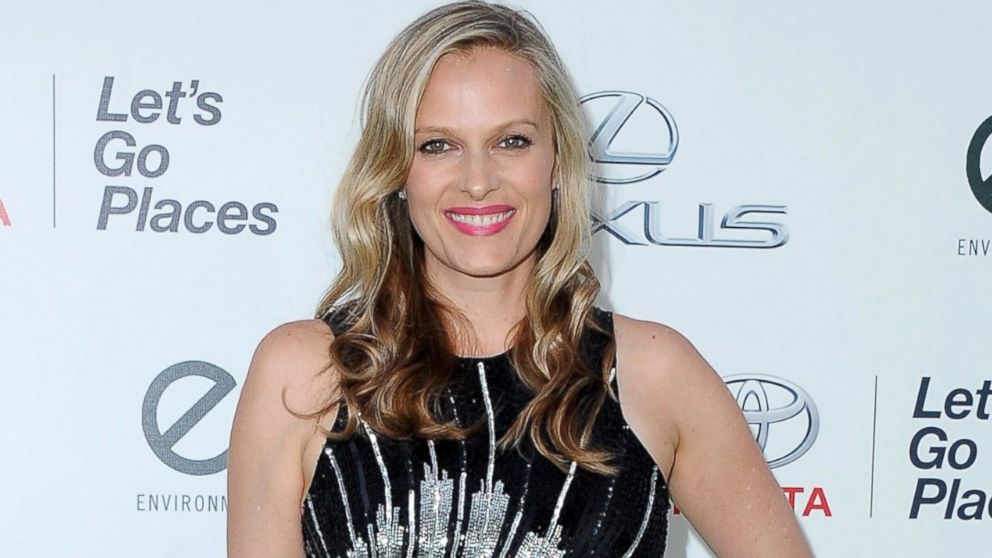 "I don't think any of us had any idea of the magnitude of how popular it would be 'til this day," actress Vinessa Shaw told ABC News. "It just goes to show that when you are young you watch things over and over again and it gets in your head, and just sticks."
Shaw, now 39, was 16 years old when she played Allison, the love interest of Max Dennison -- the new boy in school played by Omri Katz.
"Omri's such a cool dude. We were best buds," she said. "We were good friends. He didn't make me feel nervous at all. Anything that was tension-building, we'd just laugh."
"I'm remembered mostly for 'Hocus Pocus,'" Shaw added. "When I grew up, they'd mostly say 'Ohhh, Allison,' but thankfully, they keep the 'Yabbos' comment to themselves," she said, laughing.
Shaw, who starred opposite from witches Bette Midler, Sarah Jessica Parker and Kathy Najimy, has fond memories being on the movie set, where she said she and her cast-mates developed a bond.
"I'd talk with Sarah Jessica Parker and she'd ask me if I really loved what I did as an actress," Shaw recalled. "She'd say 'It's a wonderful job if you love it.' So, she was just very sweet and curious and made me feel really comfortable."
As for her and her younger counterparts, Shaw said being on the movie set was like being "kids in a candy store."
"Oh my gosh, we loved each other," she said. "Thora [Birch] and I would sing a million songs and run around and be crazy on the Disney lot. Tim Allen's show 'Home Improvement' was filming, so the kids of 'Hocus Pocus' and 'Home Improvement' were on the lot and high-fiving each other. We hung out with Doug Jones [the zombie, Billy Butcherson] and laughed with him and Sean Murray and we really just had the best time."
Living in L.A., Shaw has been married for eight years and recently starred in the hit Showtime series "Ray Donovan."
Thora Birch, "Dani"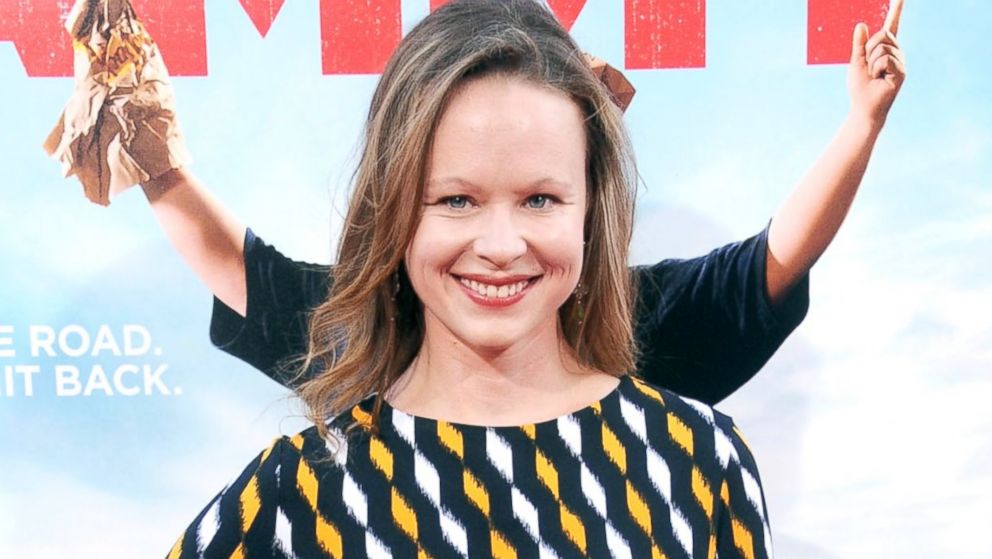 Birch was 10 years old when she played Dani Dennison -- the sassy little sister of Max.
Now 33, and several movies later, including the Academy Award-winning picture "American Beauty," Birch said, like Shaw, she continues to be recognized as "the girl from 'Hocus Pocus.'"
"The fact that 'Hocus Pocus' found a niche in that world where it cannot be extricated from the holiday itself to me is really amazing," she said. "I'm really surprised, but humbled and happy to be a part of something like that. I had the best time on that film -- maybe more than any other movie I worked on."
Birch said she, Shaw, and Omri Katz became close throughout the making of the movie and while her character, Dani, loved "Binx," the immortal cat, Birch said she wasn't so fond of the feline in real life.
"Dani was in love with the cat. For me, I had an issue whenever the cat came up," she said, laughing. "There were a number of live cats, animatronic cats -- the thing with the cat was a toss-up. You never knew what would happen."
"All three of us [Birch, Shaw and Katz], we got along great," Birch said of her her fellow cast members. "Me and Vinessa, whenever we see each other, it's like old friends getting back together. She's just a wonderful person."
Birch is currently single, living in L.A. and will star in a new TV series titled "Colony," which airs January on the USA Network.
Doug Jones, "Billy Butcherson"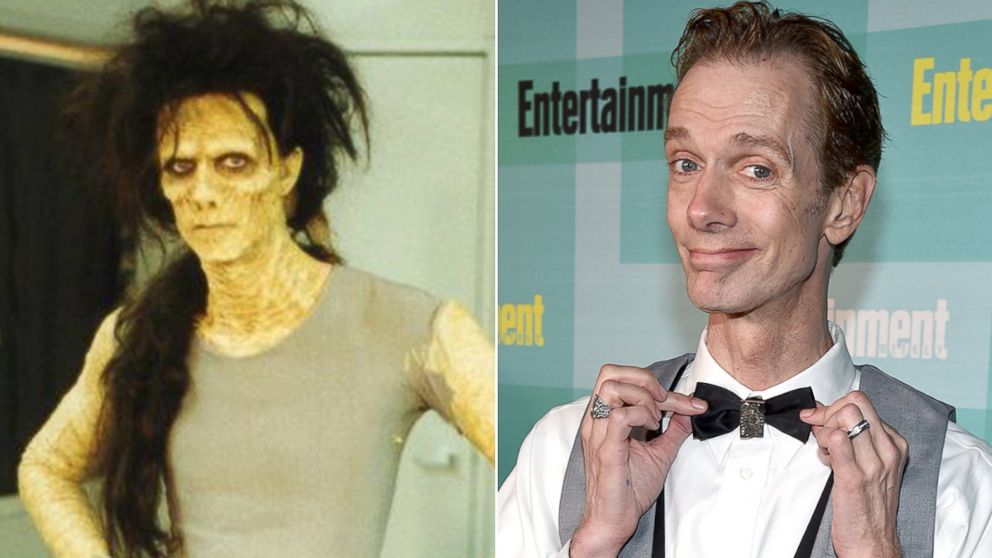 Jones was 32 years old when he took on the role of Billy, the wacky zombie who is raised from the dead by his ex-lover, Winifred Sanderson [Bette Midler].
"I felt like the goofy uncle," Jones told ABC News. "Like the weird Uncle that comes to a family reunion with a hand zapper -- I was that guy."
Jones, who later appeared in "Pan's Labyrinth" and the "Hellboy" films, said he relished in the idea of being in the movie "Hocus Pocus," which was directed by one of his favorites -- Kenny Ortega.
Jones said since appearing in the film, he continues to treasure moments he had with the child actors on the set.
"They were all very sweet kids," he said. "Thora of course was at the height of her fame. She was so affected by it all, she was very much a little kid. I'd be holding hands and skipping with her -- it was so great to have a little niece like that.
"Vinessa -- she was of course was this big supermodel," Jones added. "She was on the cover of Seventeen at the time, but she was so not full of herself."
The cast, Jones said, came together in 2013 for a 20-year "Hocus Pocus" reunion at Disney Studios in Burbank California, where he was reminded just how loved the movie is to this very day.
"People were bringing us VHS copies to sign," Jones recalled. "To see someone in their mid-20's walk up to you in tears to finally see someone from their childhood that they admired, [I said], 'Wow. Now I know I'm really a part of something big.'"
"It's become the 'Wizard of Oz' for Halloween," Jones added. "I had no idea that we'd have kids outside of our original audience becoming fans in 2015, but it has been such a sweet blessing."
Jones, now 55, has been married for 31 years and stars in the recently released horror film "Crimson Peak."
Sean Murray, "Thackery Binx"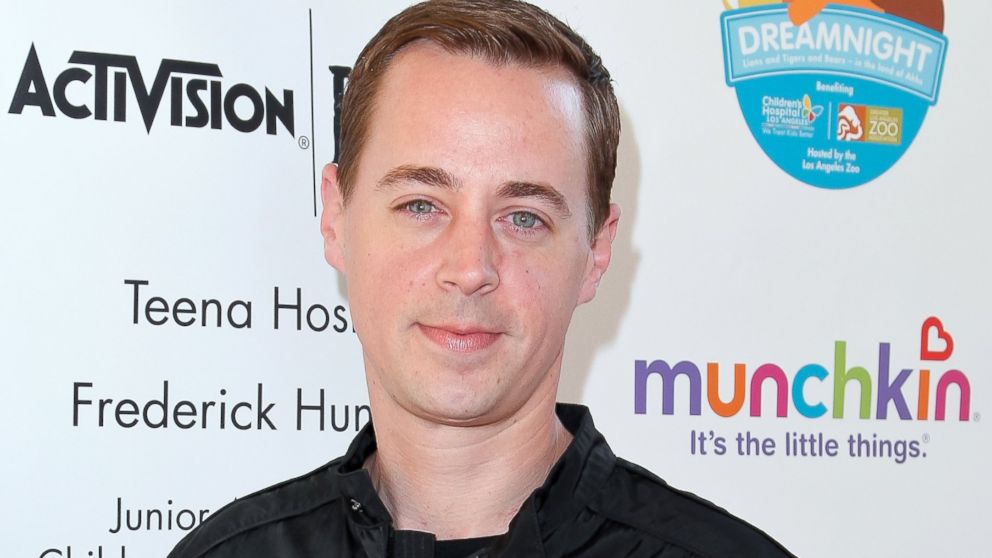 Murray, now 37, was cast when he was 14 years old as Thackery Binx -- the 17th-century boy who was unable to rescue his sister Emily from the Sanderson sisters and was turned into a black cat.
While Murray played Binx's mortal character, actor Jason Marsden provided the voice for Binx as a feline.
"They weren't quite sure what they were going to do with Binx vocally, although I did provide the voice on-set." Murray told ABC News. "It was the most amazing set I've ever seen, even 'til this day."
Murray, who's starred on CBS' "NCIS" since 2003, said he is happy to have appeared in the movie where he developed friendships with his fellow cast-mates.
"Vinessa I'd say I was closest too and Thora was the most wonderful thing ever," he said. "We'd be on and off with the set teacher in the trailer and she'd write little hearts on the paper I was working on. If you mention it to her today she'll say 'Oh no, I didn't do that,'" Murray said, laughing.
"She's one of the most natural performers I've seen. It's been so great to see her become what shes become," he said.
Two decades after the release of "Hocus Pocus," Murray said fans continue to recognize him and his character.
"Now, I have people in their early 40's coming up to me who grew up with the movie and now their kids are growing up with the movie," Murray said. "I'm glad to have been a part of it."
"I'm actually, on Halloween, going to show my daughter 'Hocus Pocus' for the first time," he said.
Murray is currently living in L.A. with his wife of 10 years, Carrie, and their two children, Caitlyn, 8, and River, 5.