— -- Season 4 of "House of Cards" was released on Netflix today, and if you haven't watched the show, then you have a lot of catching up to do. That's where we come in.
Before you start binge-watching all 13 episodes of the new season, check out this recap of seasons 1, 2 and 3 to refresh your memory, and get you ready to watch all of the drama of season 4 unfold.
In season 1, we are introduced to Frank Underwood, a power-hungry Democratic congressman who is ruthless in his journey to rise in power in the White House. Underwood's wife Claire runs a non-government organization, and is at ruthless as her husband.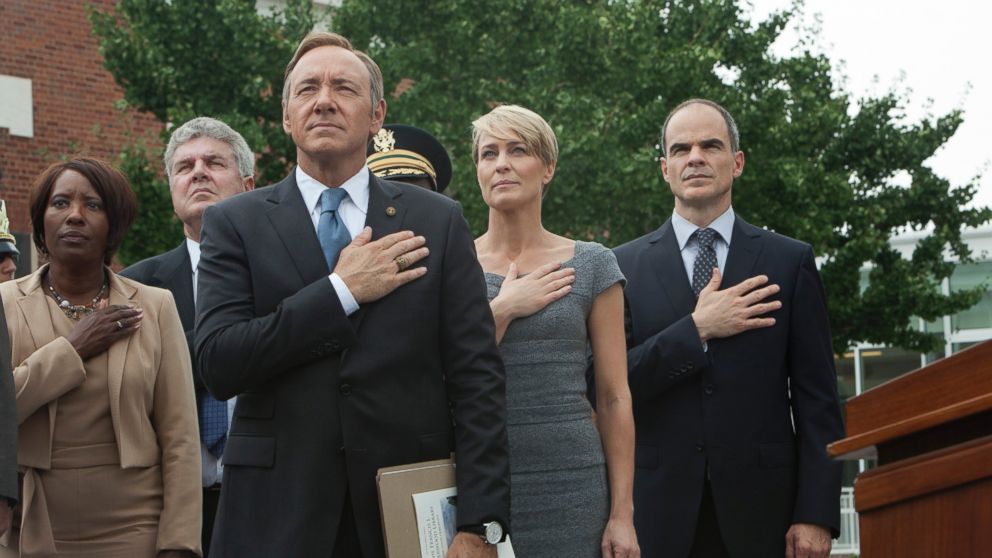 Frank's ultimate plan in the first season is to manipulate his way into a cabinet position in the White House. He accomplishes this through a series of clever, yet sickening strategies, which include befriending a journalist named Zoe Barnes, whom he eventually begins a sexual relationship with. Frank makes a deal with Barnes that she will publish damaging stories about his political rivals that he leaks to her.
Frank also manipulates a young congressman named Peter Russo into helping him by pretending that he has Russo's best interests at heart. However, when Russo decides to come clean to the media about his role in Frank's schemes, Frank kills him without a second thought.
With Russo out of the way, Frank sets his sights back on his plan to get into the White House. He is able to convince the current vice president to return to his position as governor of Pennsylvania, which leaves President Garret Walker to consider both Frank and billionaire Raymond Tusk to be the new vice president. Frank is able to strike a deal with Tusk, and ends season 1 by receiving and accepting the nomination of vice president of the United States of America.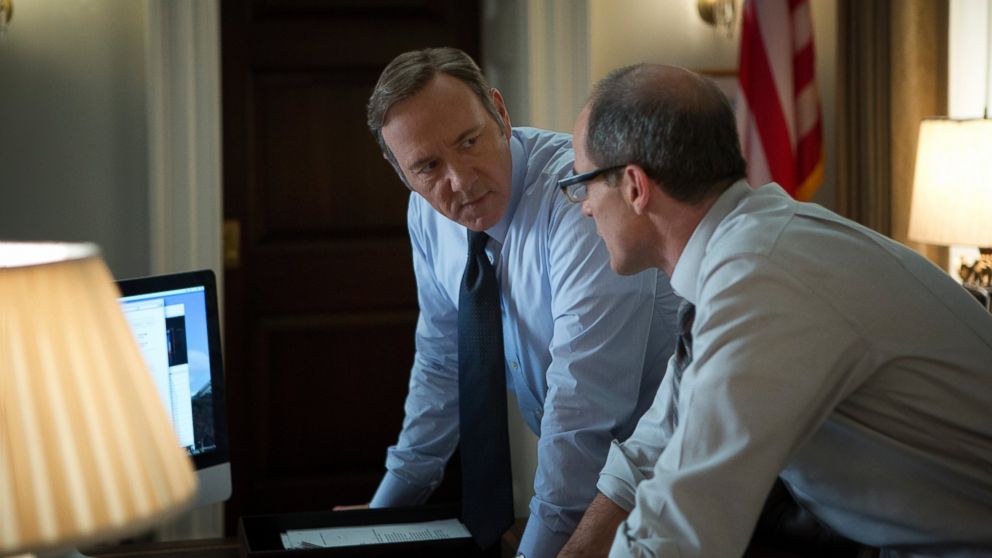 In season 2, Frank, now VP, continues to manipulate his colleagues in his quest for more power. However, he first must tie-up a few loose strings in order to make sure that none of his prior schemes can be traced back to him. This includes eliminating journalist Zoe Barnes from season 1, who is hot on his trail, and has recruited two of her colleagues to help investigate Frank's schemes. Frank ends up killing Barnes by pushing her in front of a train when he realizes that she is attempting to expose him.
Back in the White House, Frank is making more under-the-table deals with politicians to further his personal agenda. Through a series of incredibly clever strategies, Frank manages to force the president to resign, and of course, as VP, Frank is then sworn in to be the nation's new leader.
In season 3, Frank's first several months in office have been essentially ineffective. His new initiative is "America Works," a jobs program. Meanwhile, Claire is vying to become U.S. Ambassador to the UN. Leadership is fed up with Frank and doesn't want him running in 2016. The usually sly Frank tells leadership he won't run again if "America Works" gets passed.
Later in the season, after a failed attempt to get her to take an empty seat on the Supreme Court, fellow Democrat Heather Dunbar announces she will run for president, which doesn't sit well with Frank. In another shrewd effort, Frank asks Jackie Sharp, another politician, to run for president and basically help him, so that when Dunbar is out of the way, Sharp can be VP. All the while, Frank and Claire's strong bond is getting weaker and weaker over numerous issues. Also a subplot of the entire season is America's involvement and relations with both Russia and Israel and sending troops to the Jordan Valley. Because of this, Frank asks Claire to step down as ambassador. Jackie is also losing hope in Frank and ends up endorsing Dunbar to his surprise.
Despite all this, Frank wins Iowa but his relationship with Claire is now in ruins and the season ends with her telling him she's leaving.