— -- Warner Brothers has released the first official trailer for "Fantastic Beasts and Where to Find Them" today.
"Fantastic Beasts," which is based off of author J.K. Rowling's 2001 novel of the same name, is a mix between a spin-off and a prequel of the "Harry Potter" series. The film stars Eddie Redmayne, Ezra Miller, Colin Farrell, and Katherine Waterston, and takes places in the 1920s, 70 years before we meet Harry Potter, Hermione Granger and Ron Weasley.
In the "Harry Potter" series, "Fantastic Beasts and Where to Find Them" is a book written by Newt Scamander, a novel Harry Potter reads in a class at Hogwarts. The "Fantastic Beasts" movie tells the story of Scamander, and the magical creatures that he collected and wrote about.
After the highly-anticipated trailer was released, Rowling took to Twitter to thank her fans for their enthusiasm over the upcoming fantasy drama.
"Thank you for all your #FantasticBeasts messages," Rowling wrote. "It feels wonderful to show you a tiny part of what we've been working on for so long!"
In terms of the trailer, here's what we know about the film so far:
1. Eddie Redmayne plays Newt Scamander.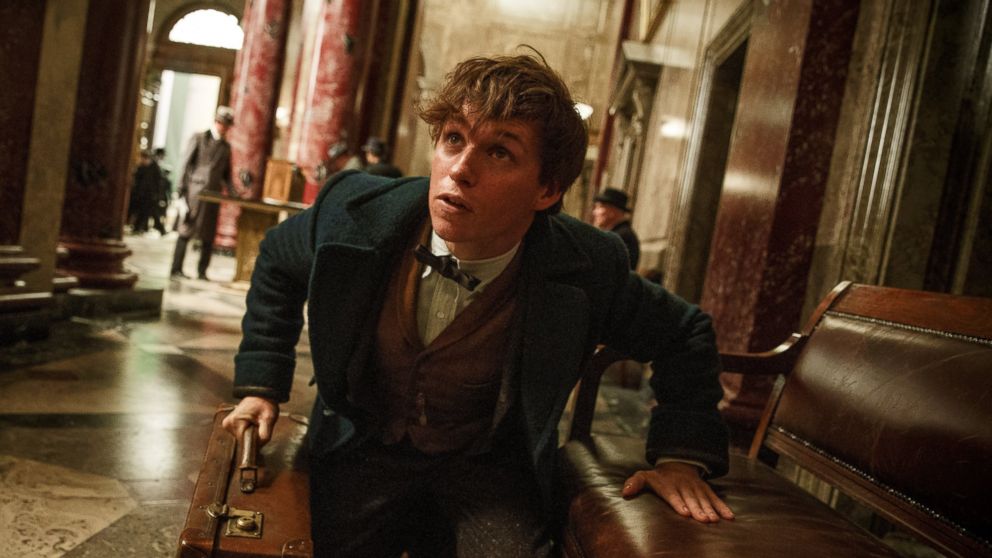 Scamander is a "magizoologist," who collects magical creatures that he keeps in a brown briefcase, which can hold much more than it looks like it can carry. At one point in the trailer, Redmayne opens the briefcase and you can hear multiple creatures growling from within.
2. The "fantastic beasts" are on the loose.
As the title suggests, the quest to find the "fantastic beasts" is the premise of the story. In the trailer, the audience finds out that some of the magical creatures that Scamandar has collected have escaped, and the magizoologist must try and recapture them.
3. There's a new setting for the wizards, and a new name for Muggles.
"Fantastic Beasts" takes place across the pond from the Hogwarts School of Witchcraft and Wizardry. The fantasy-adventure film is set in New York City, where wizards live in secret among American Muggles, who are called "No-Majs," (short for "no-magics").
4. There will be plenty of magic.
It wouldn't be a wizardry film without a little bit of magic. In the beginning of the trailer you can hear the illumination spell "Lumos Maxima" being cast, and near the end of the trailer you get a glimpse of Newt Scamander casting a spell with a magic wand.
Watch the trailer for "Fantastic Beasts and Where to Find Them" below:
"Fantastic Beasts and Where to Find Them" will be released in November 2016.