— -- Director Mira Nair first moved to Uganda in 1989, when she made her film, "Mississippi Masala."
She immediately connected with the country, and became frustrated with film projects being offered to her that she felt did not accurately represent her everyday life there.
As a result, 11 years ago she started the Maisha Film Lab -- a training program for aspiring filmmakers from East Africa with the slogan, "If we don't tell our own stories, no one will." Maisha means "life" in Kiswahili.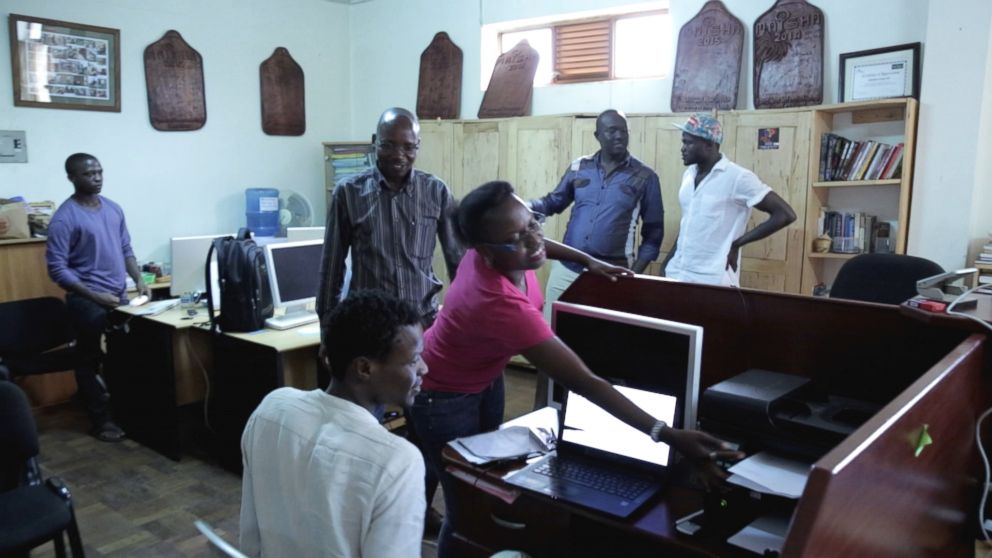 "Maisha is a free school. We actually raise money with a lot of struggle, so we hope to spend it rigorously and well on those who will really take it seriously," she told ABC News. "This gift of being taught for free by great mentors, you know, who persist in your life. Maisha may end, but the relationship with the mentor can continue for years. So that's what we teach here."
Since its inception, more than 650 people have been trained at Maisha in the arts of writing, producing, directing, editing, shooting, acting, sound recording and cinematography, Nair said. She added that 28 feature films have been made about the region as a result.
For her most recent film, the upcoming "Queen of Katwe," 30 percent of the film crew are Maisha alumni, including Oscar winner Lupita Nyong'o. Nyong'o stars in the film, and also worked as a production coordinator at Maisha.
"Mira has a drive that is spellbinding, and a passion that is unrelenting," Nyong'o said. "I think that kind of energy is infectious and it is also the kind of energy that is so easy to follow and support."