— -- Hours after being "locked" from using her Twitter account, actress Rose McGowan was back Thursday night, writing, "it's on."
McGowan, who was temporarily suspended from using her account, posted a series of tweets this week after The New York Times first reported that mega Hollywood producer Harvey Weinstein had allegedly reached confidential settlements with his sexual abuse and harassment accusers for decades. McGowan claimed her account was suspended for writing about sexual abuse.
The former "Charmed" star reached an undisclosed settlement with Weinstein in 1997 after an alleged incident in a hotel room, The Times reported.
Since returning to Twitter, McGowan tagged Amazon CEO Jeff Bezos and appeared to detail what allegedly happened between her and Weinstein.
"I told the head of your studio that HW raped me. Over & over I said it. He said it hadn't been proven. I said I was the proof," she wrote. She confirmed she was referring to Weinstein in an interview with The Hollywood Reporter Thursday afternoon.
"We are reviewing our options for the projects we have with The Weinstein Co," Amazon told The Hollywood Reporter earlier this week before McGowan's tweets on Thursday. Amazon did not immediately respond to a request for comment about the latest tweets to ABC News.
In addition to her tweets, McGowan also inspired a 24-hour boycott of Twitter. #WomenBoycottTwitter was the top trending hashtag in the United States Friday morning.
Twitter told ABC News in a statement that McGowan has been locked from her account for posting a personal phone number. "We want to explain that her account was temporarily locked because one of her Tweets included a private phone number, which violates our Terms of Service," the statement said.
Many users took issue with Twitter's reasoning, noting that President Donald Trump tweeted the phone number of Sen. Lindsey Graham in July 2015 and TV personality Lou Dobbs tweeted the phone number of a woman who accused Trump of groping her in November 2016. Twitter did not suspend their accounts.
ABC News has reached out to Twitter for an explanation as to why Trump's and Dobbs' accounts were not affected.
McGowan retweeted a call for a day-long boycott of the site, calling on men and women alike to protest.
"MEN: if you are on here tomorrow, I urge you to AMPLIFY our voices. Call on your brothers to be better, go after ones who won't," she wrote last night.
Twitter released a statement in response to the boycott: "Twitter is proud to empower and support the voices on our platform, especially those that speak truth to power. We stand with the brave women and men who use Twitter to share their stories, and will work hard every day to improve our processes to protect those voices."
The Rose Army
These recent developments come after a week where McGowan slammed the "Hollywood boy's club" and hashtagged some of her posts with "Rose Army," inspiring others to speak out and share their alleged abuse stories. She's also called for the entire board of The Weinstein Company to be dissolved in the wake of Weinstein's firing.
On Oct. 5, The New York Times first published accounts from several women, including actress Ashley Judd, alleging that Weinstein had acted inappropriately toward them.
That day, McGowan appeared to condemn anybody who continued to work with Weinstein amid the allegations. At that time, she wasn't directly calling out Weinstein by name or initials.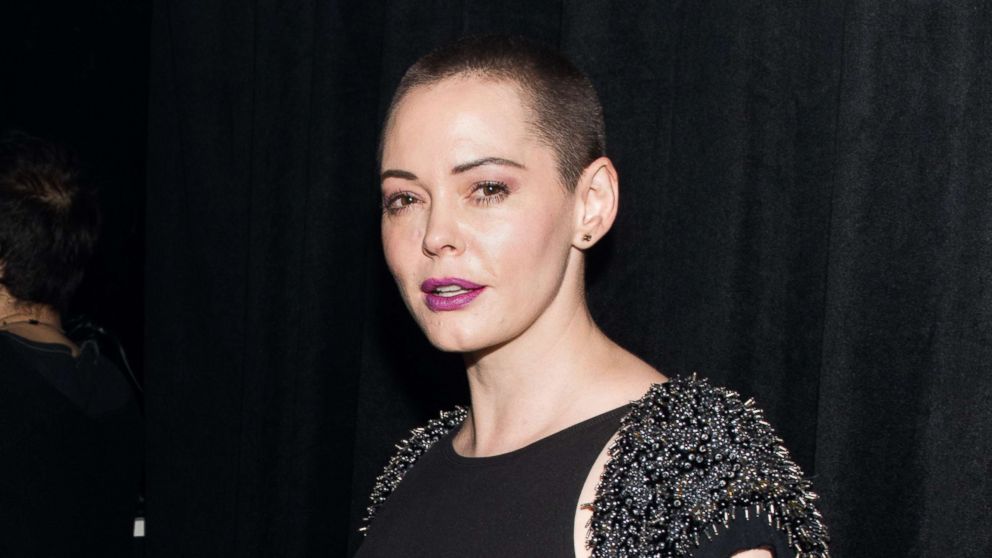 "Anyone who does business with __ is complicit. And deep down you know you are even dirtier. Cleanse yourselves," she wrote.
She also began retweeting those who commended her bravery, including fellow actress Patricia Arquette, who wrote, "@AshleyJudd & @rosemcgowan I'm sure it wasn't easy to come forward but in doing so you helped a lot of others who might not have been heard."
Expanding her army
McGowan also used her social media platform to urge other women in Hollywood to speak out.
On Oct. 7, McGowan finally directly addressed the Times, two days after its story about Weinstein was first published.
"This is about a power structure that needs to be brought down. I cannot thank the women who came forward & the boss writers at #NYT enough," she wrote.
Weinstein fired, McGowan speaks out
On Sunday, the day that Weinstein was terminated from The Weinstein Company, McGowan called for the remaining board members to resign and demanded a change in men's behavior in Hollywood. Three board members had exited earlier last week in the wake of the Times report, according to Deadline.
"Men in Hollywood need to change ASAP. Hollywood's power is dying because society has changed and grown, and yet Hollywood male behavior has not," she told The Hollywood Reporter that day. "The men of Hollywood need to know they own no woman. The days of 'Entourage'-like behavior and thinking is as dated as your largely bro nature."
A request for comment from The Weinstein Company was not immediately returned to ABC News.
Expanding the fight
With Weinstein fired, the gloves were officially off for McGowan. On Tuesday, after the New Yorker and New York Times published more personal accounts of women who claimed to have been sexually harassed or assaulted by Weinstein. A spokesperson for Weinstein told The New Yorker: "Any allegations of non-consensual sex are unequivocally denied by Mr. Weinstein."
McGowan took on those people she believed knew about some of the alleged abuse and said nothing. One person she singled out was Ben Affleck, whom McGowan claimed knew about her situation despite his statement that he was "saddened and angry" that Weinstein "used his power to intimidate" and manipulate women.
"'GODDAMNIT! I TOLD HIM TO STOP DOING THAT' you said that to my face. The press conf I was made to go to after assault. You lie," she tweeted at the actor.
A request for comment from Affleck's rep was not immediately returned to ABC News.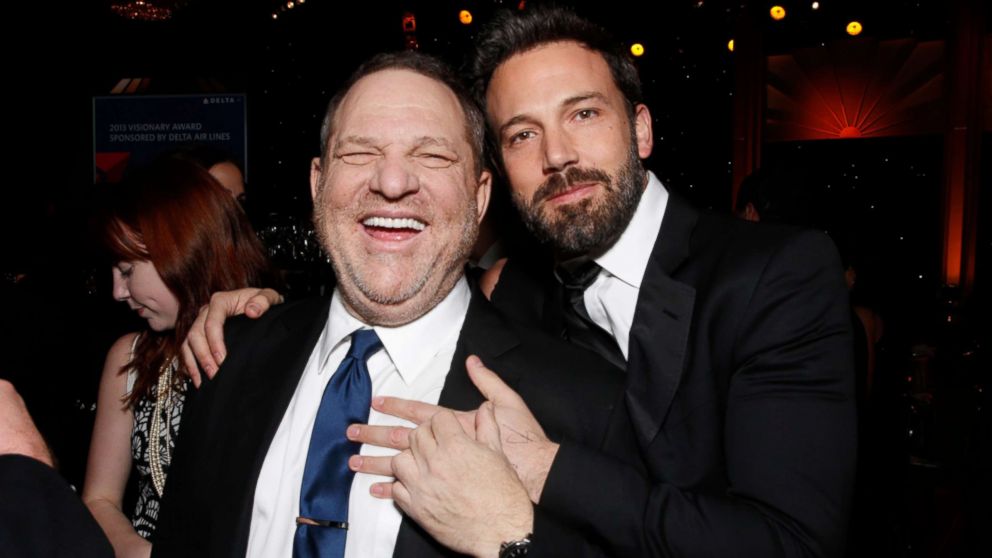 "Dear most of Hollywood, this is happening. You cannot sweep this under the rug. Support vocally or you will forever have an * in history," McGowan wrote.
Also Tuesday, she seemed to make it known that her Twitter feed contained more "clues" that she may not have been allowed to comment on, but wanted to share.
"I have been hiding in plain sight, the panther amongst her prey. Well done for piecing together my clues. It's all in the timeline," she wrote.
While McGowan's Twitter page was locked, she found other platforms on which to speak out.
On Thursday, she took to Instagram to talk to her followers.
"BE MY VOICE," she wrote.
ABC News' Lesley Messer contributed to this report.