Inside Tracy Morgan's Road to Recovery After Accident
"He is still in the wheelchair," his lawyer says.
October 1, 2014, 11:33 AM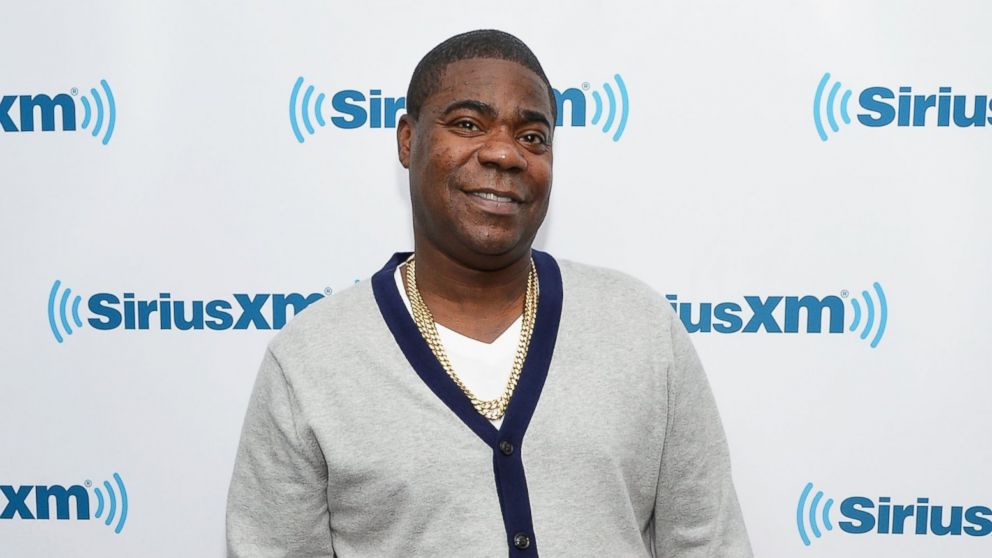 — -- Almost four months after the six-car accident on the New Jersey Turnpike that sent Tracy Morgan to the hospital and killed a fellow passenger, the famed comedian is still "struggling to recover," his lawyer said.
Benedict Morelli, Morgan's lawyer, was shocked and "very upset" when Walmart filed a response to his client's lawsuit in New Jersey federal court earlier this week, partially blaming the injuries on Morgan and the other passengers for not wearing their seatbelts.
The company's filing stated that if the passengers had been wearing safety restraints, "all or a portion of the injuries could have been diminished or minimized."
Read: Walmart Alleges Tracy Morgan Crash Injuries From Not Wearing Seat Belt
Related: Tracy Morgan: 'I Can't Believe Walmart Is Blaming Me' for Crash Injuries
"All of my clients have had traumatic brain injuries and they are all extremely injured," Morelli told ABC News. "It is actually an embarrassment that they are putting in an answer like this, blaming the victims. It is not appropriate."
The accident took place in June when Walmart driver Kevin Roper hit Morgan's limo bus. The lawsuit from Morgan and others involved claimed Walmart should have known Roper was awake and driving for more than a full day before the crash.
Morelli added, "Walmart at the very beginning said they would take full responsibility for this accident. They knew it was there fault."
As for Morgan's condition, Morelli said his client is still in the process of recovery.
"Everyone is struggling to recover and Tracy is doing the best he can," he said. "He is still in the wheelchair. He is struggling along, fighting every day to recover, true of my other clients. Also Tracy is fighting so hard to recover and when Walmart puts out a statement like this... it makes all of the families of my clients very upset."
Morgan also spoke out Tuesday about the legal response from Walmart.
"After I heard what Walmart said in court I felt I had to speak out," Morgan said in a statement. "I can't believe Walmart is blaming me for an accident that they caused. My friends and I were doing nothing wrong. I want to thank my fans for sticking with me during this difficult time. I love you all. I'm fighting hard every day to get back."
Walmart responded with a statement of its own, saying, "As part of the ordinary course of legal proceedings, Walmart filed an initial response yesterday to the lawsuit that included facts and defenses that may impact the case moving forward. While we were required to respond to the lawsuit, we have also taken steps to encourage settlement discussions. Our thoughts continue to go out to everyone involved, and we remain committed to doing what's right."