— -- Jay-Z and Beyonce are a notoriously private couple. But when it comes to their music, the two open up in a way that's refreshing to fans and tabloid culture alike.
Their latest projects, "4:44" and "Lemonade," shed light on a once-troubled marriage. Jay-Z recently revealed in a New York Times interview that the two albums were birthed from joint recording sessions.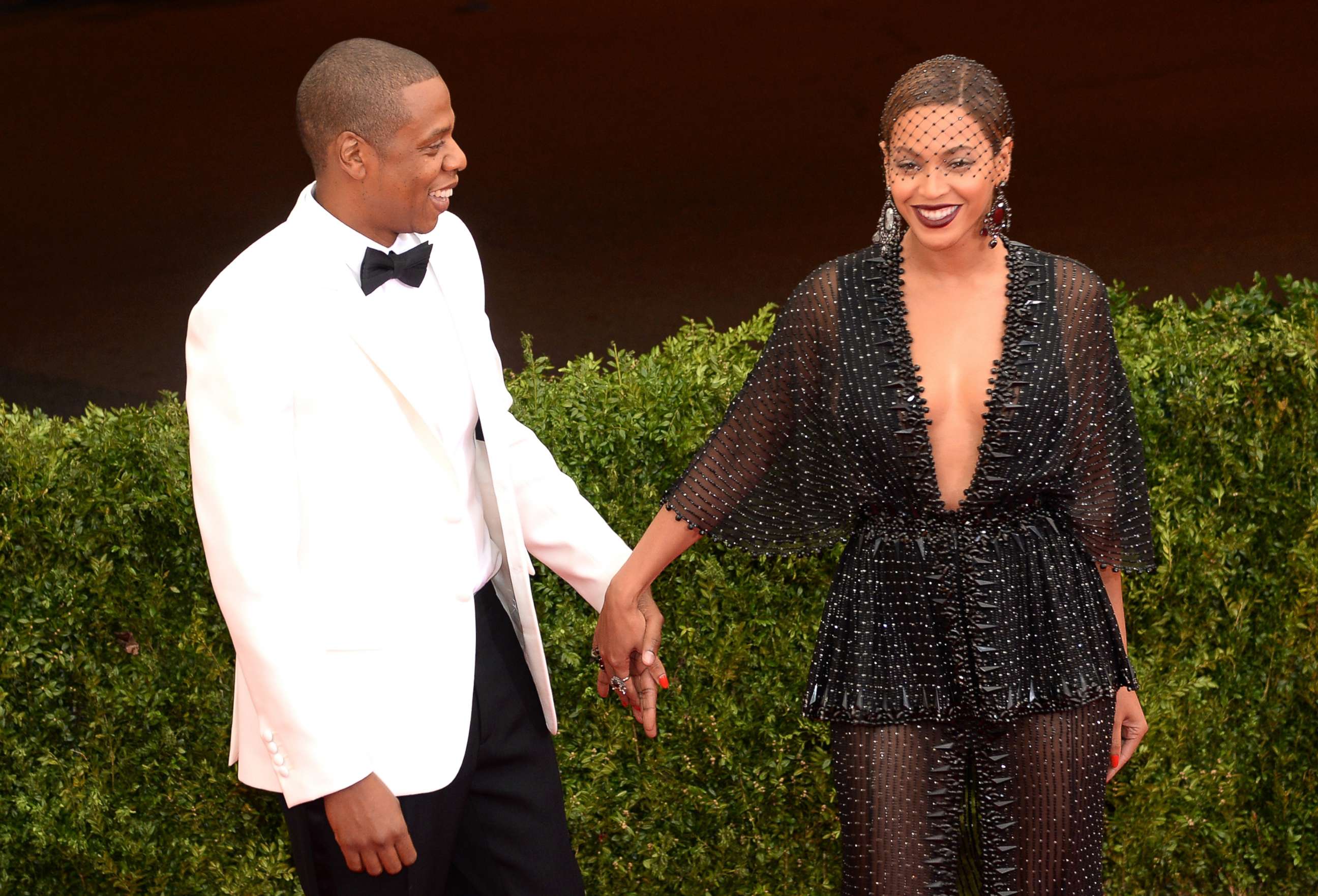 "We were using our art almost like a therapy session. And we started making music together," he said. "Lemonade" was released first because it was closer to completion and he said it felt like "she should go first and share her truth."
On "Lemonade," released in April 2016 to much fanfare, Beyonce shares the story of a woman catching a cheating lover who was being "cavalier" with his infidelity. The woman, who leaves her husband, later finds the strength to forgive.
Jay-Z's album, a 13-track record released 14 months later, is equally revealing. The album's title track tells the painful story of a woman being cheated on with Jay rapping, "I apologize, often womanize ... I don't deserve you."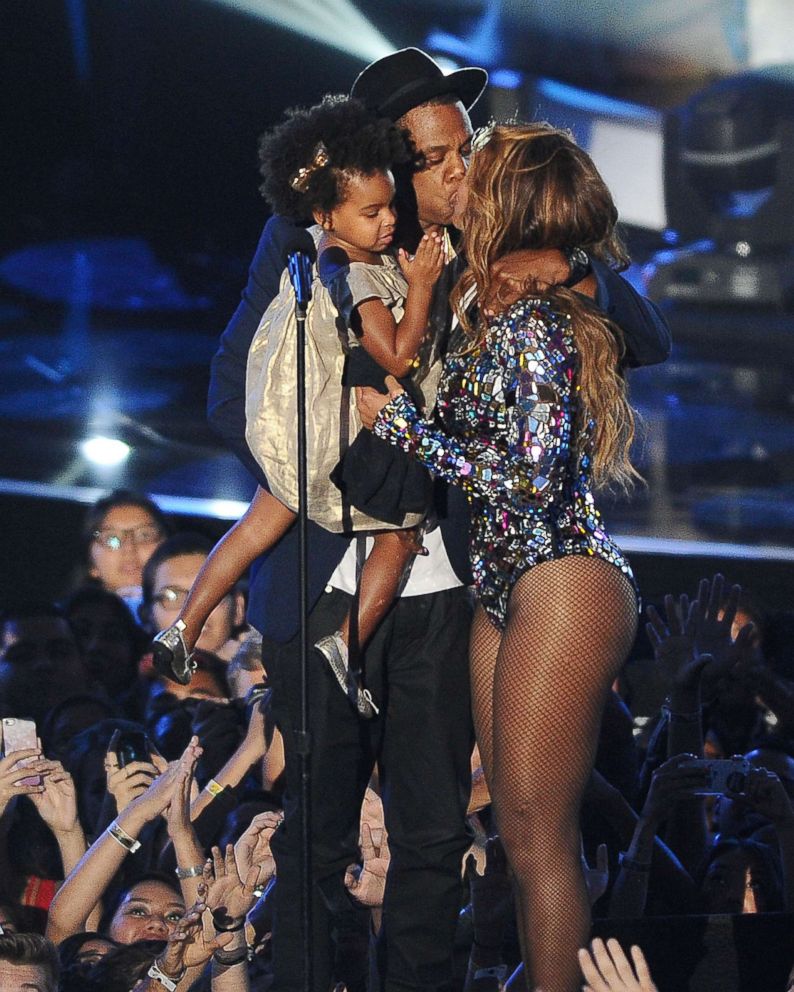 It's not the first time the couple have opened up in song lyrics. Before the two walked down the aisle in 2008, Jay-Z's 2001 hit "Song Cry" and Beyonce's 2004 hit "Resentment" also touched on the issues in their relationship.
Here's a breakdown of the A-list couple's once-troubled marriage -- from infidelity to forgiveness in their own words, using songs from their latest albums.
"Pray You Can Catch Me"
On "Lemonade's" opening song, Beyonce introduces us to a hurting woman who's almost unrecognizable. Standing in a field, wearing a black hoodie to cover up her signature golden curls, Bey is lurking. In this heart-wrenching ballad, she sings: "You can taste the dishonesty/It's all over your breath as you pass it off so cavalier." Beyonce is watching her man cheat on her and she wants him to know that she knows. She's tired of hiding his secret. "I'm prayin' you catch me listening," she sings.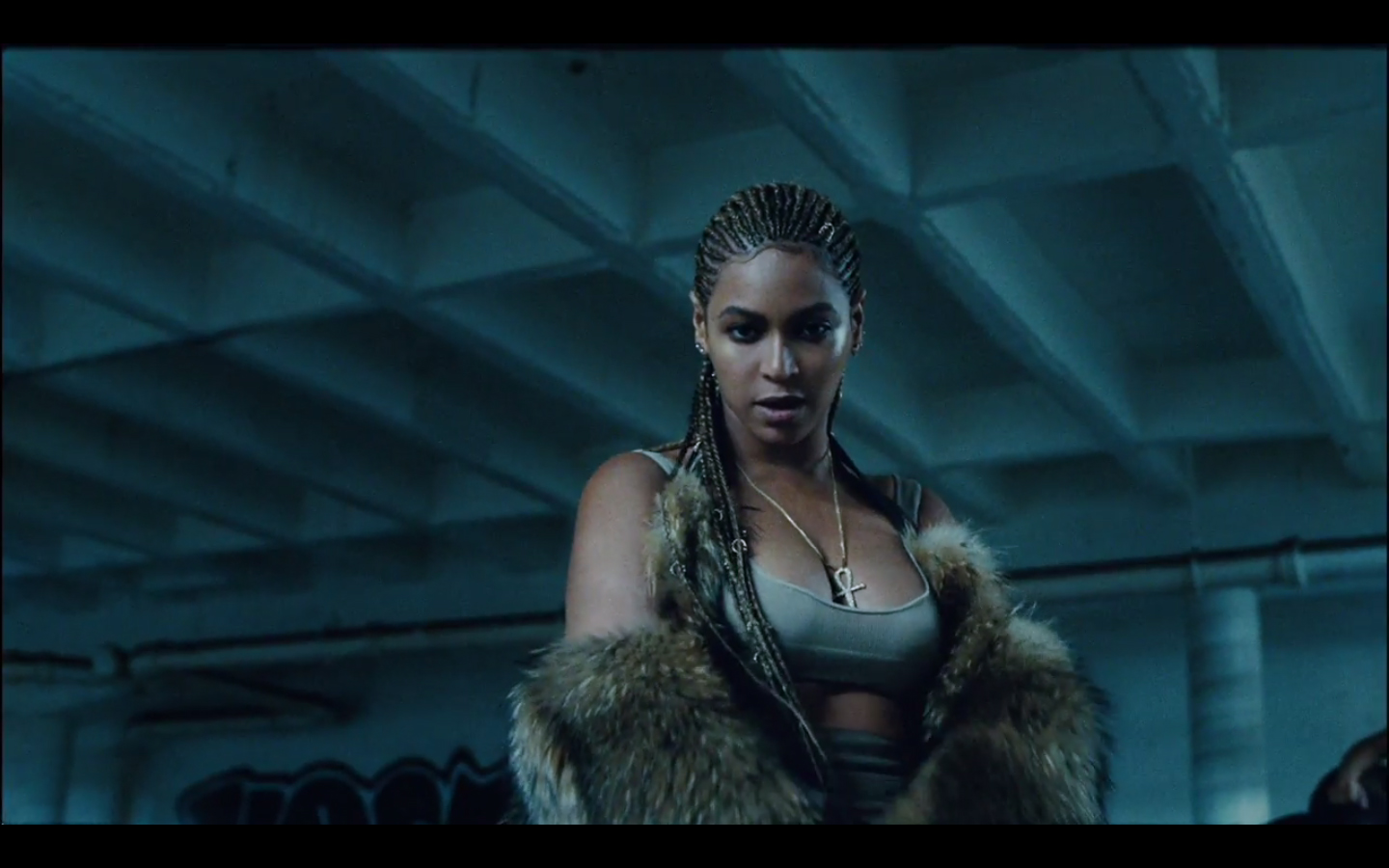 "Kill JAY-Z"
"4:44's" opening track explains why Jay-Z decided to talk about his marriage's infidelity finally. "Cry Jay-Z, we know the pain is real/But you can't heal what you never reveal," he raps. Later in the song, he makes it plain: "Let the baddest girl in the world get away/I don't even know what else to say ... I don't even know what you woulda done."
"Hold Up"
On Beyonce's second visual album, the singer -- now wearing yellow, her golden hair swinging down her back -- is nearly skipping down the street, seeking revenge. "Hold up/They don't love you like I love you," she sings, almost as a warning. If you get lost in the sweet reggae vibe of the song, you may miss the anger, which is clearly on display in the video. Beyonce swings a baseball bat into a yellow fire hydrant, a car window and even a security camera. No one is catching her.
"4:44"
Many called the title track to Jay-Z's album a response to his wife Beyonce's "Lemonade" album. On this song in particular, he raps: "I apologize often womanize/Took for my child to be born/See through a woman's eyes/Took for these natural twins to believe in miracles/Took me too long for this song/I don't deserve you." The rapper also said he was "emotionless" during their relationship before apologizing again.
"Don't Hurt Yourself"
Beyonce gets help from rocker Jack White on this "Lemonade" song, which she sings in a garage. Still angry and wearing a fur, Bey sings, "Who the f--- do you think I is?/You ain't married to no average b----, boy." It seems her man isn't willing to reconcile just yet, even though he's caught as Bey sings, "Beautiful man, I know you're lying/I am not broken, I'm not crying, I'm not crying/You ain't trying hard enough."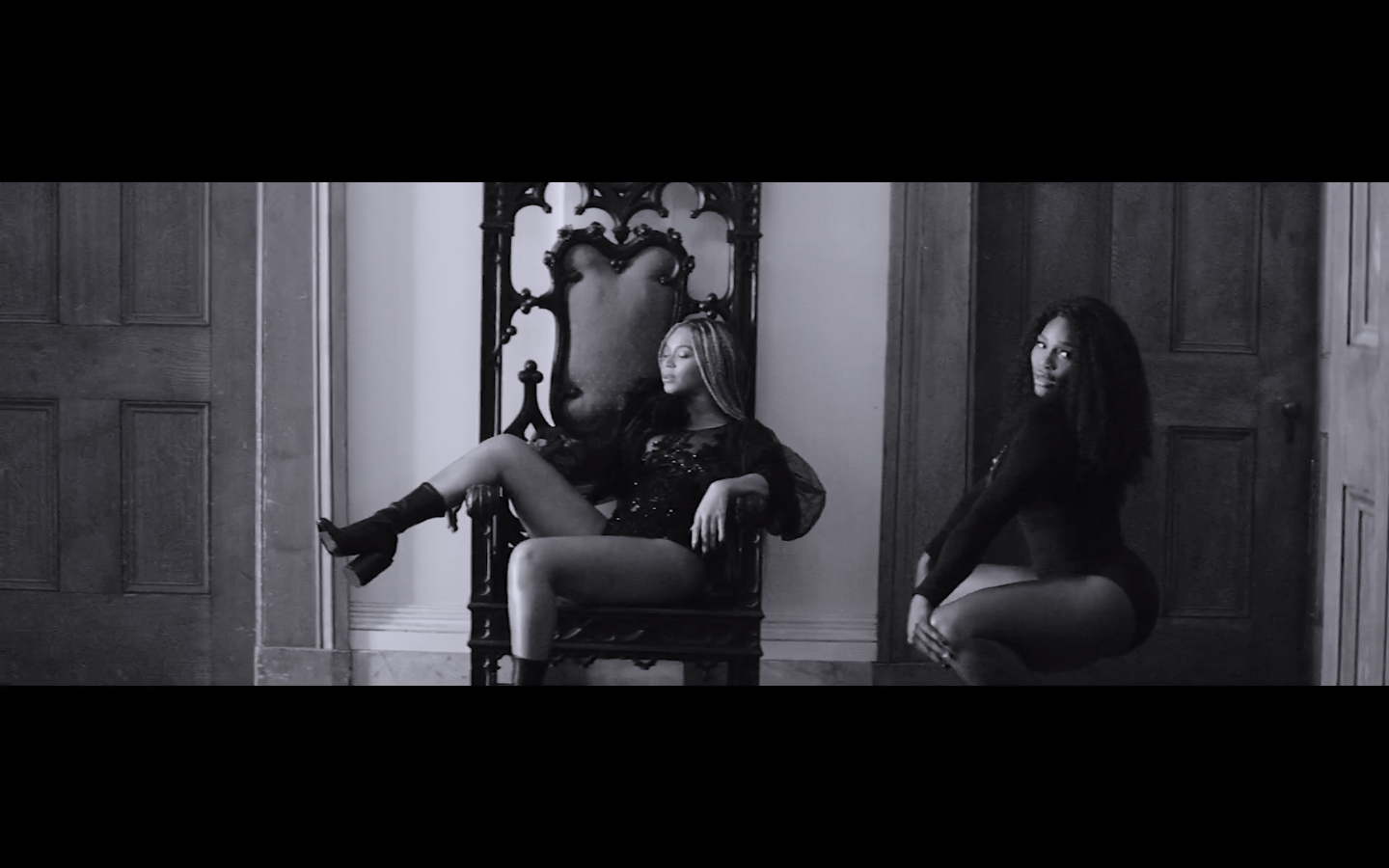 "Sorry"
The tables have turned in this uptempo track. Now, Beyonce just wants to dance her cares away with her girlfriends. In the video, she turns up on a party bus, having the time of her life. Back at home, Bey is joined by none other than a twerking Serena Williams who bounces while Beyonce sings, "Middle fingers up/Put them hands high/Wave it in his face/Tell him, boy bye!" She also sheds light on who her man has been cheating with, singing: "He better call Becky with the good hair."
"We Family"
On this "4:44" track, which received help in the form of the couple's 5-year-old daughter, Blue Ivy, Jay-Z seems appreciative of the family he's created. And in fact, Jay-Z says he'd do anything to keep his family together. "And thank the heavens for BB, her Creole roots run deeply," he raps, referencing Beyonce. "I'm crazy, you ever leave me I might have to put on a gris-gris/Spell for us to stay together."
"Sandcastles"
In this rare ballad on "Lemonade," Beyonce recognizes that she may have hurt her husband by claiming she was leaving him after his infidelity. But watching him hurting, she sings that she can no longer leave. "Your heart is broken 'cause I walked away/And I know I promised that I couldn't stay baby/Every promise don't work out that way," she sings.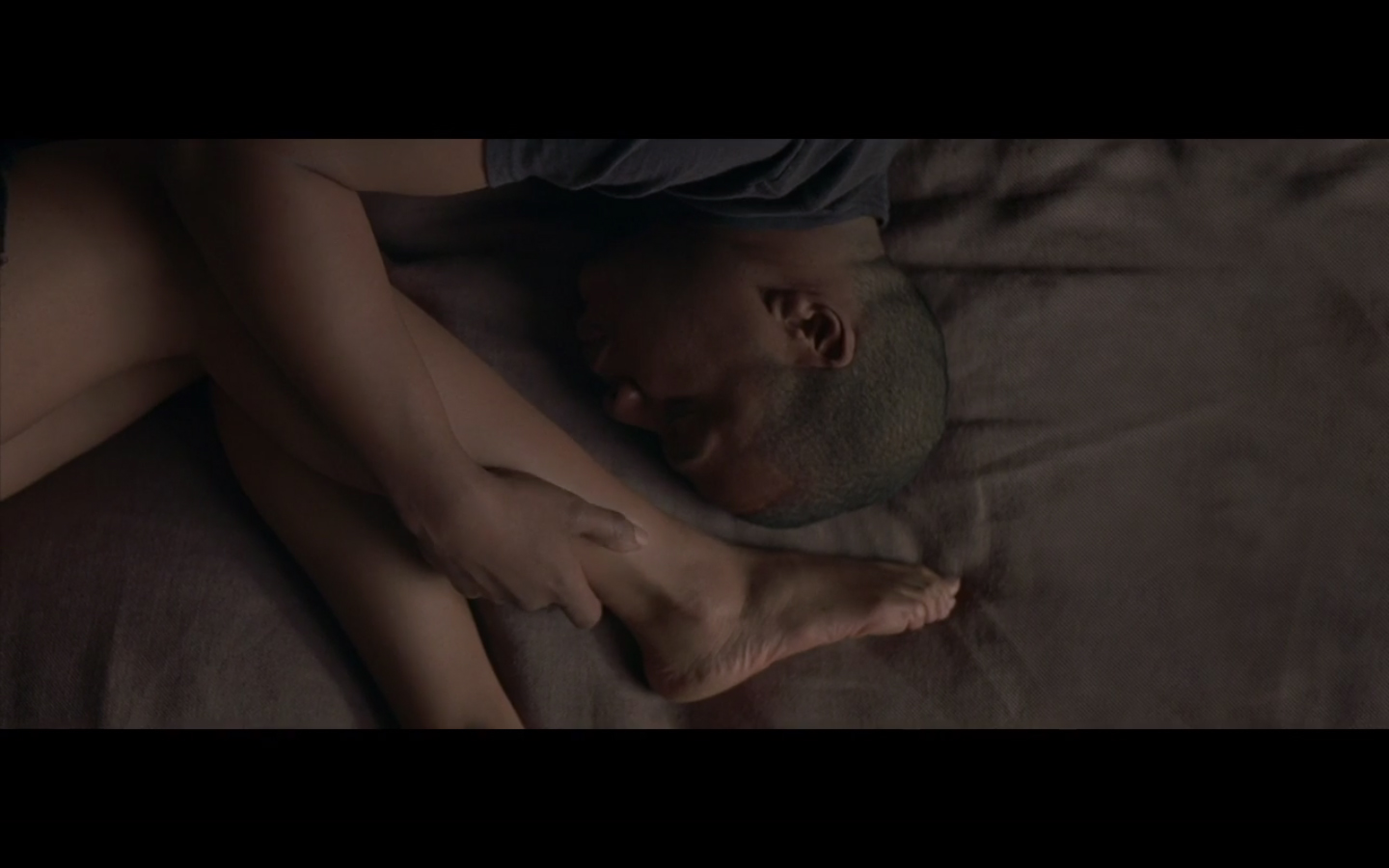 "Adnis"
This song on "4:44" is actually a "letter" to the rapper's father, Adnis Reeves, who left the family when Jay-Z was only 12 years old. Still, the song also addresses how that absence could've affected how he is as a man, a husband and a father. "Who would've thought I'd be the dad I never had," he raps, "Be the husband I've become, usually nothing come from that."
"All Night"
In this song on "Lemonade," Beyonce croons to her husband that she wants to rediscover the love they had by making up "all night long." And although she knows that "so many people" are "just tryna' touch ya'," she still wants to "give you some time to prove that I can trust you again."
MaNyfaCedGod
The final song on "4:44" is purely dedicated to Beyonce. Throughout the song, he talks about how much the two have accomplished -- from their joint "On the Run" tour back in 2014 to repairing their relationship. "Look at all we been through since last August/Skating through the rumors like, "Aw, s---!"/Still came back, f----- up the red carpet/Shows how big your heart is," he begins. The song ends with, "I always thought she was an angel, now I'm sure, sure."