— -- Jennifer Holliday slid into a red leather banquette in New York City's Gallagher's Steakhouse on a windy October day.
There was no one else in the Times Square-adjacent restaurant's Trophy Room, aside from another camera man packing up to leave, and of course Holliday's publicist.
Holliday, 56, was at the tail end of a string of interviews, promoting her run as Shug Avery in The Color Purple on Broadway. It was the same role Jennifer Hudson played just months before her.
Something that had hurt me so much actually turned out to be one of the greatest things that could have ever happen to me.
It's not the first time the two Jennifers' career paths have gotten caught in an unnecessary gravitational pull.
Hudson, 35, portrayed the role Holliday made famous, Effie White, in the 2006 film adaptation of "Dreamgirls," which earned her an Oscar. For Holliday, her performance in the role on Broadway earned her a Tony Award in 1982.
"I did think about it," Holliday told ABC News of the coincidence. "Some people run away from things. I think she's been running away from me, but she's connected to me. She's so connected to me."
"It's like, girl, you can't get away from me. It's almost like she's been running away from me from the whole time she's started," the singer added.
Holliday and Hudson didn't start off their professional relationship on the best of terms. In fact, the original Effie White made headlines when she felt the younger singer snubbed her by not reaching out to her for the making of the 2006 film adaption.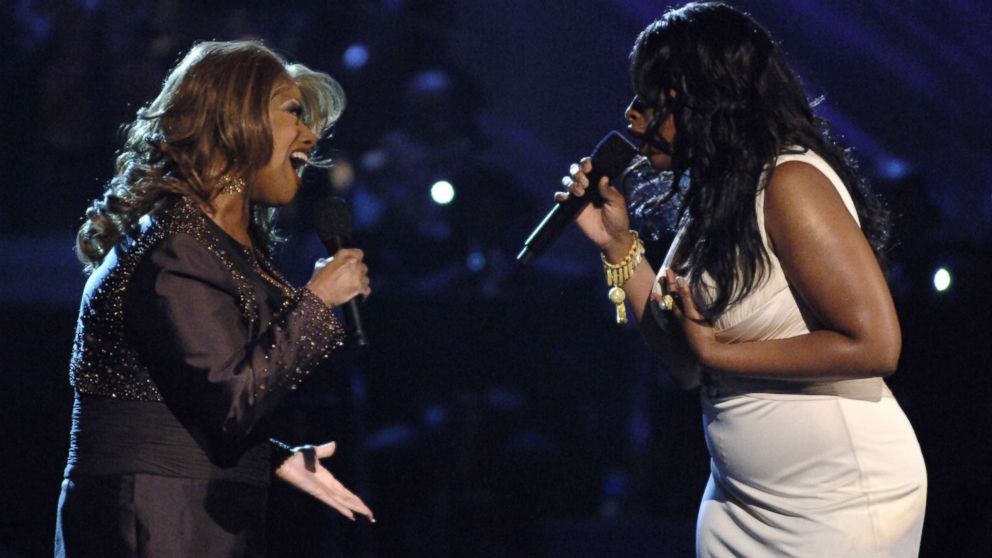 Holliday doesn't necessarily blame Hudson for how it played out.
"You're young and you have a lot of people around you trying to advise you. She was ill advised," Holliday said, "because she wasn't old enough to say, 'I don't care what you say, I'm going to call [and] find Jennifer Holliday, and I'm going to do whatever ... and maybe she even tried to."
"Something that had hurt me so much actually turned out to be one of the greatest things that could have ever happen to me," she continued. "Had it not been for the movie, had it not been for her snub ... it would've been different."
"Maybe had she embraced me in the beginning, maybe it would've been short lived. But because she didn't embrace me ... it made its own story, and it made it last longer," Holliday added.
For Holliday, it was necessary for Hudson to reach out to her because at one point in her life, she was Effie White. "We didn't step into these parts. We actually co-created the characters," she said, noting that she was just a teenager.
"It didn't even have a name then," Holliday said, referring to the musical. "It was just called 'Project No. 19.'"
Since then, the two Jennifers have resolved any issues they may have had, even performing a goosebumps-inducing rendition of "And I'm Telling You I'm Not Going," the iconic song sung by Effie White in "Dreamgirls," at the 2007 BET Awards.
It's been 35 years after "Dreamgirls" premiered at the Imperial Theatre on Broadway. And it was five years ago this week that Holliday portrayed the embattled member of a Supremes-style trio for what she said would be the last time.
"I don't think I'm much of Effie today as I was as a young girl, mainly because Effie was overweight and I'm no longer overweight, so a lot of things that came out of creating her back then ... a few things might still exist, but I've grown up now," she explained.
But that doesn't mean you won't see her on a stage soon.
"They didn't tell you? I still work," she quipped. "I thought that they told you."