First it was mercury poisoning, now man boobs.
Actor Jeremy Piven has had a year of unusual ailments. Recently, the "Entourage" star claimed he had started to grow breasts or "moobs" from drinking 12 cups of soy milk a day.
"I was the guy that dabbled in soy milk, but now I've found out soy milk has enough estrogen for me to grow breasts," the Emmy Award winner told Scottish television last week. "I had to put the soy milk down. It was a very confusing time."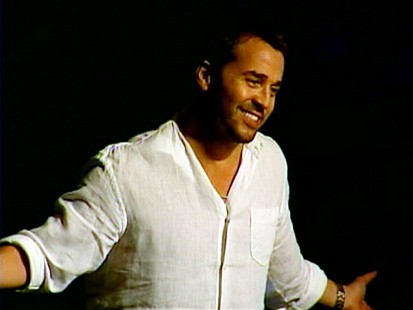 One would think Piven had learned a lesson in moderation after he says he suffered from mercury poisoning and had to abruptly bow out of the Broadway play "Speed-the-Plow" late last year. The cause, his doctor said, was eating sushi twice a day for years.
Piven told "Good Morning America" in January that extreme fatigue caused by the mercury poisoning brought him to his knees during the Broadway show.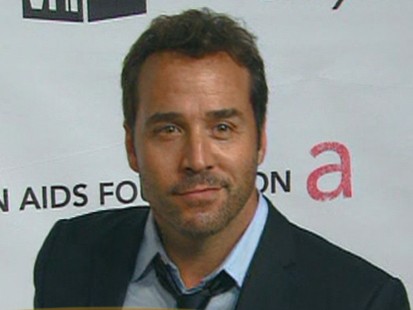 "It progressed to the point where, that final Sunday, I was having problems spatially," he said. The actor said he had trouble remembering his lines and maintaining his balance.
Dr. Carlon Colker, the primary internist treating the "Entourage" actor, detailed his debilitating condition to ABCNews.com.
"This is a situation of mercury toxicity," Colker, the medical director of Peak Wellness of Greenwich, Conn., and a competitive bodybuilder, said. "His level [of mercury] was quite high, almost six times the normal limit. ... In this case, it's either because of fish -- he ate sushi twice a day for years -- or because of the Chinese herbs he was taking, or both. We're pretty sure about the fish, how much the Chinese herbs contributed, we don't know. We don't have the specifics of which herbs he took."
Though Piven spent three days in the hospital, his claim of mercury poisoning was met with skepticism. Piven's not the only celebrity to claim an odd illness, however. ABCNews.com rounded up a few of the more unusual ones.
Jimmy Kimmel