Tony Soprano would be proud.
Actually, probably not, considering Carmela never deigned to don a bump-it or struggle into a spandex criss-cross halter top.
But the mob boss might take heart in the fact that New Jersey has finally emerged from the shadow of New York City and shown that it doesn't need skyscrapers, stick-thin socialites and a stock exchange to stand out.
It just needs Snooki. And a host of other characters that have emerged as a pop culture force to be reckoned with.
In the wake of the success of "Jersey Shore," the MTV series about young men and women not necessarily from the state who somehow manage to embody the in-your-face aesthetic of Seaside Heights, more New Jersey-centric shows are popping up on cable, Jersey-themed specials are invading bars and hotels and Jersey-esque hair is taking over the heads of everyone from runway models to the secretary of state.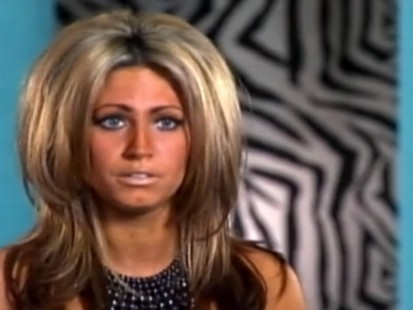 New Jersey's having a moment. And the women promoting the state to the masses couldn't be happier.
"It's about time already," said Teresa Giudice of Bravo's "The Real Housewives of New Jersey," which begins its second season May 3. "California and New York are totally played out. Jersey is fun and new. Jersey is where it's at. It's untapped."
Last week, The New York Times observed that the signature pouf of hair worn by "Jersey Shore's" Nicole (Snooki) Polizzi had found an unlikely sibling in Hillary Clinton, whose bob fell in voluminous layers at a March meeting in Moscow.
Earlier this year, Atlantic City's Tropicana Casino and Resort introduced a "Jersey Shore Package," in which participants can get a Jersey makeover and enjoy the same "high-energy nightlife fun" that the cast experienced when they visited the Tropicana and Sammi punched "The Situation" for calling Snooki fat. OK maybe it wasn't exactly the same...