Jessica Simpson is ready to get married.
Interested in
?
Add as an interest to stay up to date on the latest news, video, and analysis from ABC News.
After four years of dating, the singer is celebrating her anniversary with former NFL player Eric Johnson in a big way -- at the studio of artist Tom Everhart.
"Happy 4yr anniversary baby!! I am so honored to be the mother of your babies and loved by you every moment," she wrote on Instagram, along with cuddly photos. "I can't wait to marry you!!! Best 4yrs of my life!!!"
Jessica Simpson Spills a Weight Loss Secret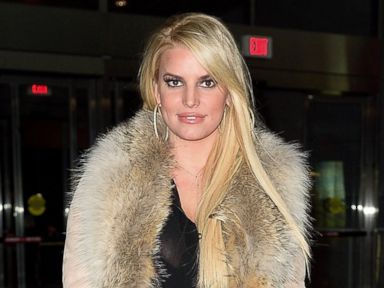 Simpson, 33, and Johnson, 34, began dating in 2010 and were engaged a few months later.
The following year, she announced that she was pregnant with the couple's first child, a daughter, who arrived in May 2012. Their son Ace arrived one year after that, in June 2013.
Now, "I already feel like we're like an old married couple already," Simpson told "Good Morning America" earlier this year. "If he wanted to run, he could have run when I was hormonal and pregnant!"
Jessica Simpson: My Wedding Date Is Set!
As a spokeswoman for Weight Watchers, Simpson has worked hard to get wedding-dress ready, and now, she's putting the finishing touches on her wedding plans.
"I've been very picky on how I want everything to look and feel," she said earlier this month, "[but] we are very close to sending out invitations."