— -- Patients at the BC Children's Hospital in Vancouver were treated to a swashbuckling good time Monday when Oscar nominee Johnny Depp showed up as Captain Jack Sparrow, his character from the "Pirates of the Caribbean" movies.
Video taken of the special day shows Depp shaking hands with and hugging children currently being treated at the British Columbia hospital. A "Pirate Party" was also held in celebration.
"I have no sword, I come in peace," Depp jokes in the clip while greeting fans.
Depp, 54, never broke character during the five-hour visit.
Hospital spokeswoman Pamela Smith said her team got a call from Depp's reps a few weeks back, seeing if he could swing by in between filming a movie in town.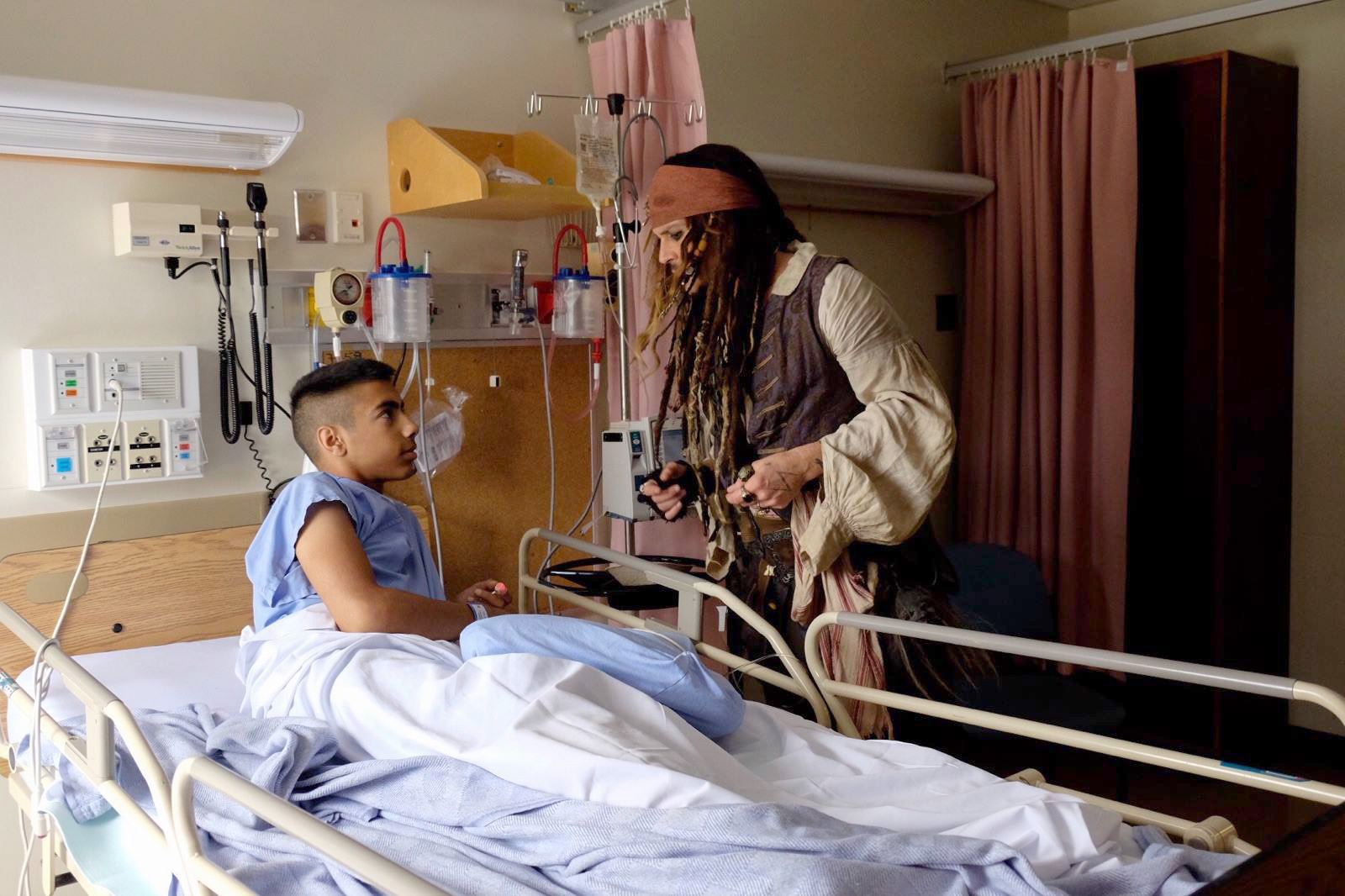 "We got the wheels in motion," she said. "And wanted to make it as quiet as possible ... Some of the people on my team didn't even know about it."
But what stood out for Smith was Depp making an effort to visit each room and trying to meet all the kids, including those "in isolation."
"He took the time to really engage with them and make them smile and laugh," she added.
"I didn't wake up in the morning, knowing I was going to see Johnny Depp today!" one fan gushed.
This isn't the first time the actor has surprised children at a local hospital. While filming his last "Pirates" movie in Australia in 2015, he stopped by the Lady Cilento Children's Hospital in Brisbane, hugging and meeting the children there as well.