Kaley Cuoco Reveals Her Past Addiction to Afrin
This is what led to her painful sinus surgery.
January 13, 2015, 9:47 AM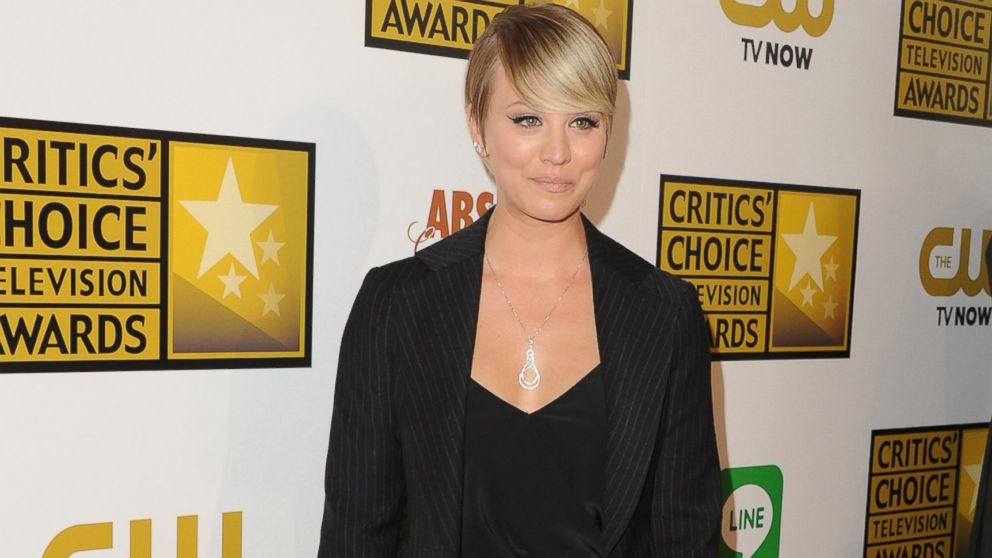 — -- Kaley Cuoco forgot to thank husband Ryan Sweeting at the People's Choice Awards last week but had her ex and "Big Bang Theory" co-star step in for a hilarious save at the end of the awards show.
Cuoco, 29, opened up recently on "The Ellen DeGeneres Show" about the flub, saying, "I completely blanked, but I had my ex-boyfriend thank him at the end of the night, so it worked out great for me."
After "Big Bang" won another award, Cuoco's ex, Johnny Galecki, stepped in and thanked her husband for her.
"Then Johnny said to Ryan, 'Your wife didn't thank you but I will, you have my heart,'" she explained of his joke at the awards show.
While on the talk show, Cuoco also explained the surgery she recently had over the holidays for her sinuses.
She added the surgery was the worst of her life - "very painful" - and laughed off the rumors that she got a nose job.
"Which is so funny, because if you know me, I would have told you if I got a nose job," she said. "I was actually really addicted to nose spray like Afrin, before. Like for years. Like at award shows I would have to pick out the right clutch to be able to fit my Afrin in it. And I'd be under the table like snorting it. I'm surprised there were no photos of what I was snorting."
She continued, "And I couldn't get enough and it was such a problem. And I ruined my sinus. So I had to get it fixed."
Then, DeGeneres revealed her wife Portia de Rossi also has to have the sinus surgery.
"It's the worst!" Cuoco said. "You should totally get it done, but it's the worst!"