Kel Mitchell Reveals 9 Things You Didn't Know About 'All That,' 'Kenan & Kel'
Kel Mitchell reveals the story behind his character's love for orange soda.
September 17, 2015, 2:28 PM
— -- Kel Mitchell, now 37, was just 15 years old when he made his debut appearance on the Nickelodeon show "All That."
He then went on to star in the spinoff "Kenan & Kel" as the orange soda-loving side kick to his "All That" co-star Kenan Thompson.
"I get recognized everywhere, like at a red light, and people will be like, 'Do the orange soda thing,' and then the, 'Welcome to Good Burger thing,'" Mitchell told ABC News. "And that happened at church. It's everywhere."
After the series ended, Mitchell continued to act, as well as producing, directing, doing voice over work and performing standup comedy.
In his latest show, "Game Shakers," Mitchell plays Double G, a rap superstar who owns a gaming app company with two girls who code.
Now back on Nickelodeon, Mitchell recently shared some behind the scenes secrets of his time as a teenager on the set of "All That" and "Kenan & Kel."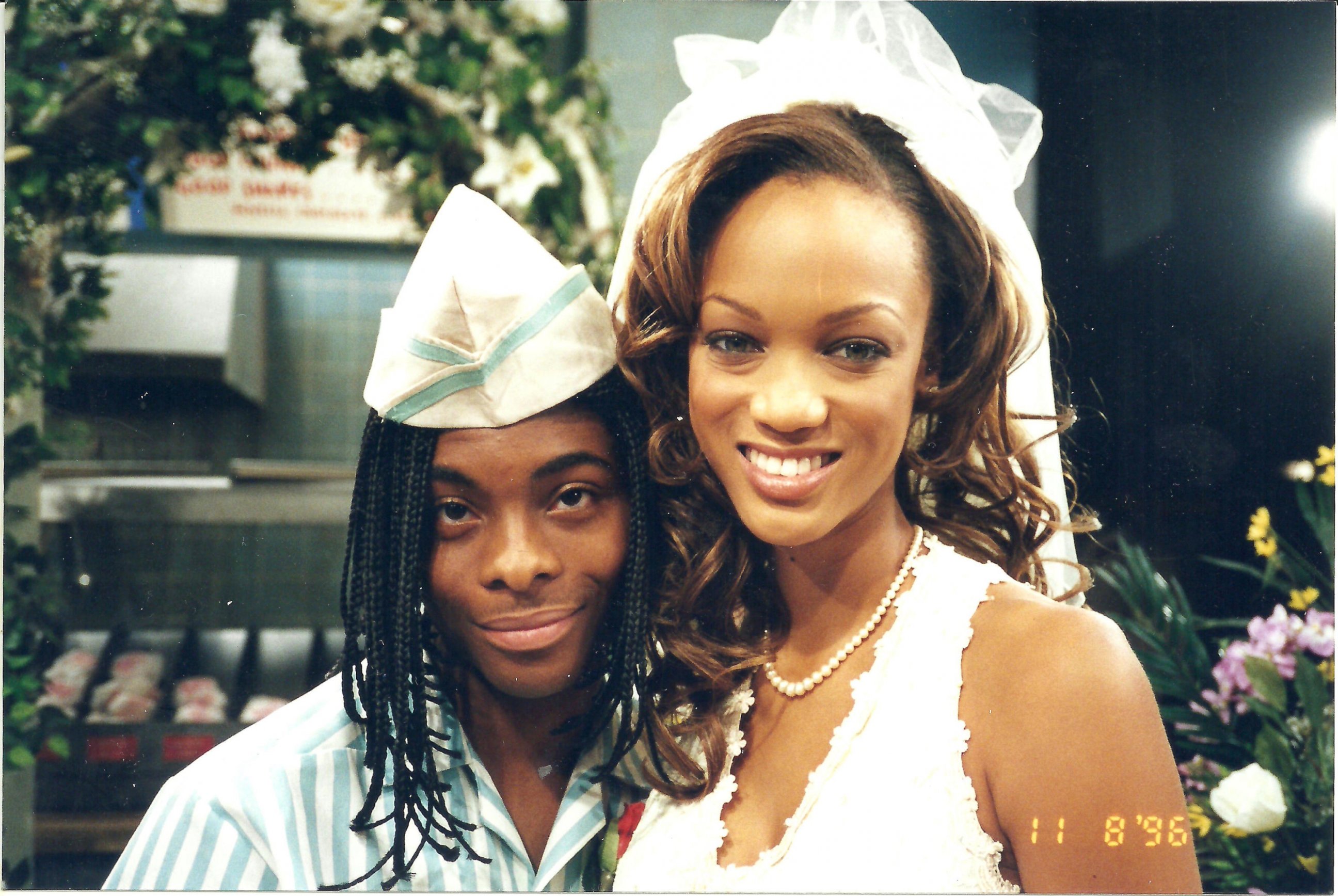 Ed the "Good Burger" Guy Was Born in an Audition
For his "All That" audition, Mitchell performed as different characters, some of whom he based on people he knew in real life.
"I did a whole bunch of different characters, [like] my teachers and just old guys I would see in Chicago on the train," Mitchell said.
Ed, Mitchell's character from the popular "All That" sketch and the "Good Burger" movie, was actually born in the audition, Mitchell said.
"I liked wrestling back then, WWF and stuff like that, and I would just basically take the Hulk Hogan voice and then the Bayside voice from all the kids of 'Saved By the Bell' and kind of mixed it all together," he explained. "So I just started doing that, and it just really worked."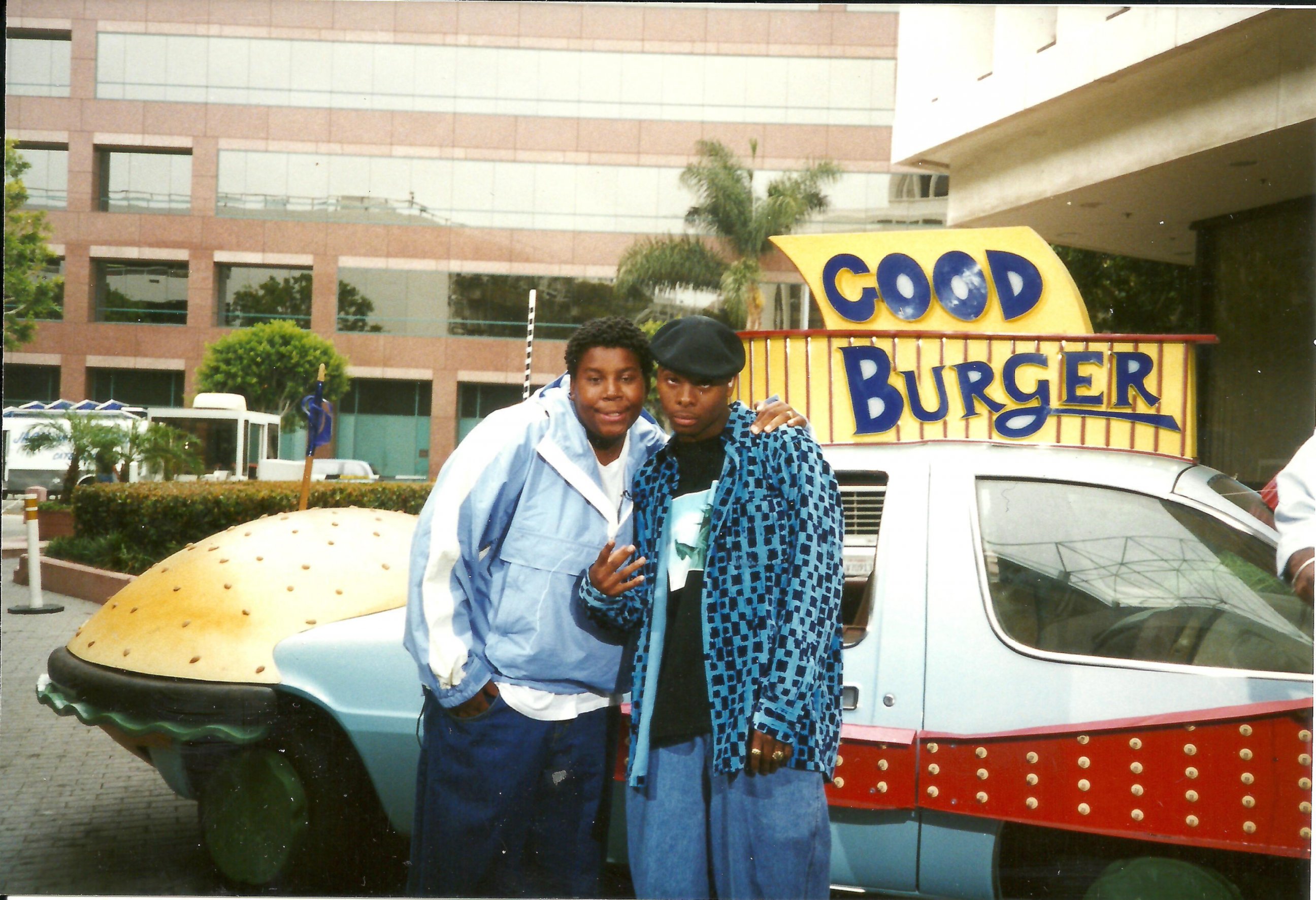 Coach Cretin Was Actually Based on a Real Person
Besides "Good Burger" Ed, Mitchell's other favorite "All That" character to portray was Coach Cretin, who he based on a coach at his high school.
"He was just really, really mean. He was really mean about everything. It could be Valentine's Day, and he was just like, 'I don't care. Why are all you kids happy? Nobody's in love,'" Mitchell said.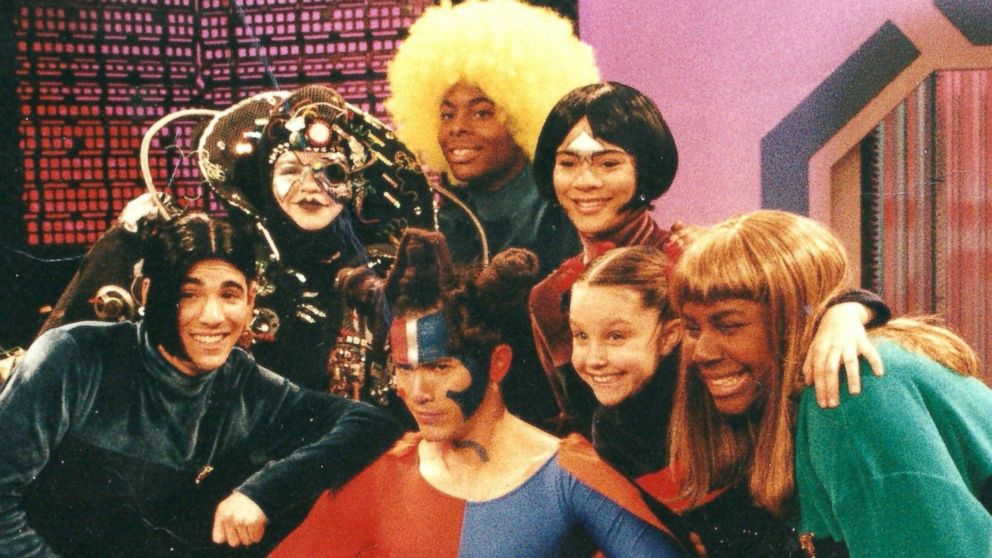 Being on the Set Was Like High School
As a high school sophomore, Mitchell said life on the "All That" set was a lot like high school.
"We would clique up every now and then, and then sometimes we're friends, and you know kids," Mitchell said. "We all would hang out. I mean they had to keep us together 'cause we were just kids and we had lot of fun together."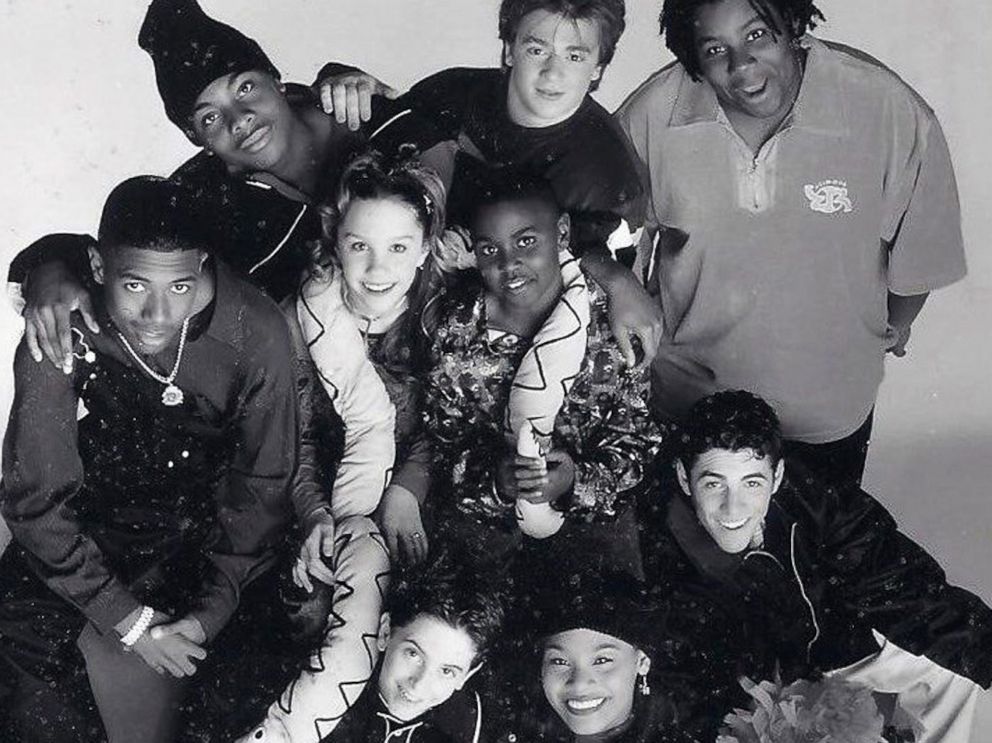 ... Except, They Always Got to Cut the Line at the Local Theme Park
Filming in Orlando, Florida, meant the theme park at Universal Orlando Resort was the "All That" cast's back yard.
"So in between school time, we would go over there and ride the 'Back to the Future' ride, you know, and jump the line and get on all kinds of fun stuff and so it was a cool time as a teenager," Mitchell recalled.
However, the fame and attention from fans that came with being on "All That" meant the cast had trouble going anywhere.
"Any type of kid event or anything like that we really couldn't go to," said Mitchell.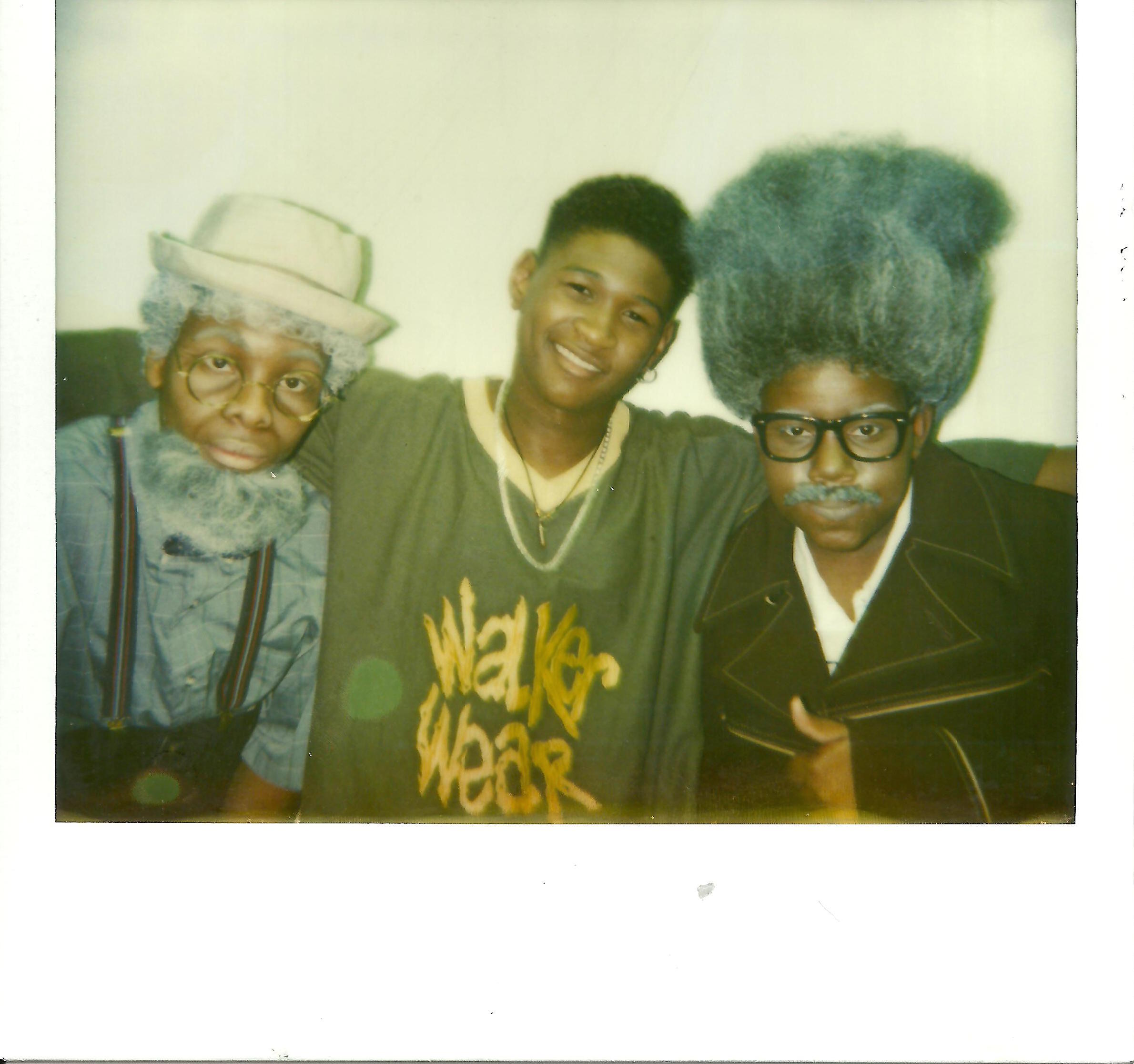 They Got to Be Friends With the Musical Guests, Too.
Besides his cast mates, Mitchell said he also became friends with the "All That" musical guests.
"With being on 'All That' you have so many musical guests that were on the show that were kids as well, like Brandy and Aaliyah -- rest in peace -- and you know they were all kids as well, so we had a lot of fun with them," Mitchell said. "And TLC, I remember them taking my little sister and running off, and they kind of basically kidnapped her and adopted her and made her a new member of TLC."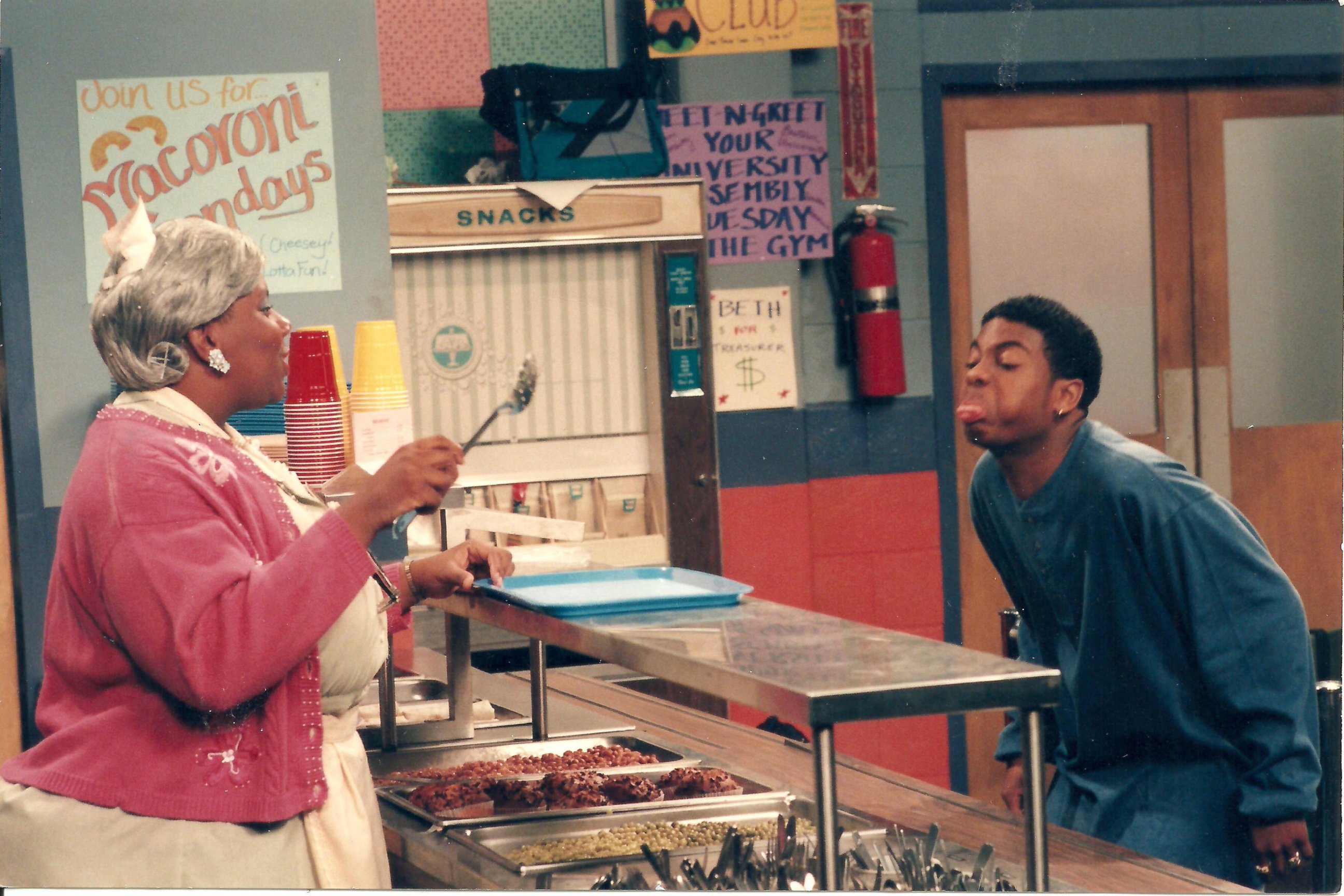 Real Life Was a Lot like a "Kenan & Kel" Episode
Mitchell said his "Kenan & Kel" co-star Kenan Thompson was his closest friend on set. Since Mitchell's mom and Thompson's mom would hang out, he and Thompson also spent a lot of time together off-set at each other's Florida apartments.
"We would just hang out at each other's houses and stuff like that and get into all kinds of crazy trouble," Mitchell said.
Pulling pranks was one of their favorite activities, including one time when they replaced the dishwasher soap with laundry detergent.
"It was bubbles everywhere. The whole apartment was just with bubbles," Mitchell said. "It was like an episode of 'Kenan & Kel' but real life. It was pretty funny."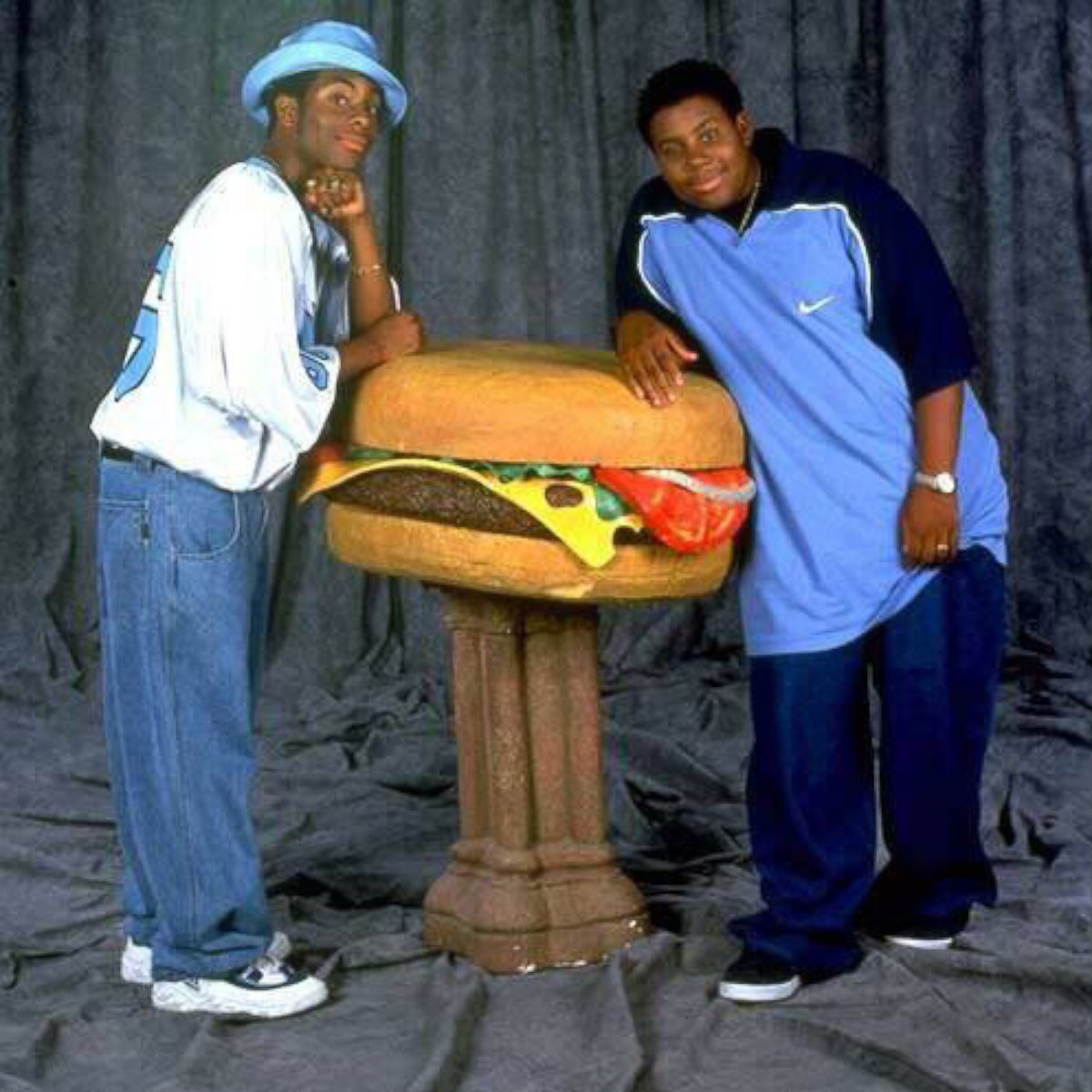 "Kenan & Kel" Almost Had a Different Name
While on hiatus from "All That," Mitchell and Thompson shot their spinoff show, "Kenan & Kel." But the show almost had a different name.
"There were some crazy names for it before. Like, it was like 'Me and My Friend,' 'Me and My Homeboy,' you know it was like crazy names," Mitchell revealed.
"I remember there was a list of them at a meeting we had, but then someone at the table was like, 'Just call it, "Kenan & Kel." That's their names.' That's how it came to be."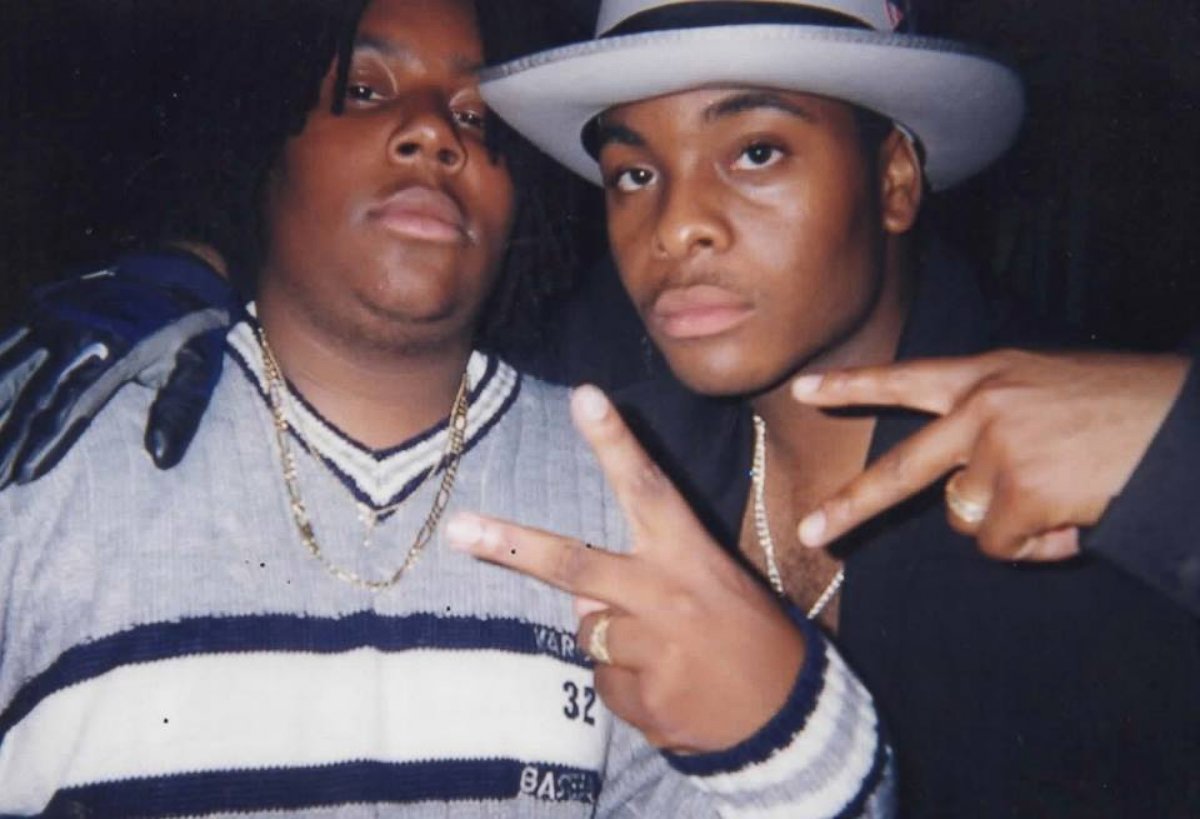 The Actual Story Behind Kel Loving Orange Soda
Dan Schneider, who was the executive producer and show runner on "All That" and produced "Kenan & Kel," came up with the line, "I love orange soda," for Mitchell's character on "Kenan & Kel" to say.
"I would go, 'Who loves orange soda? I do, I do,' and that's all it said in the line," Mitchell said. "But then I added a little flavor to it, a little sing-y song-y, like the whole, 'I do I do I do-ooh,' and it just took off."
Even now, Mitchell said fans still love the line.
"Me and my wife, we can't even go to drive-thrus 'cause if I don't order orange soda it's an issue," he said. "People are like, 'Why'd you get root beer? Kel loves orange soda. What's wrong with you?' So it's crazy, and it's stayed with me. And I'm digging it and it's funny."
Mitchell said the orange soda he often drank on the show actually came from a local grocery store chain in Florida.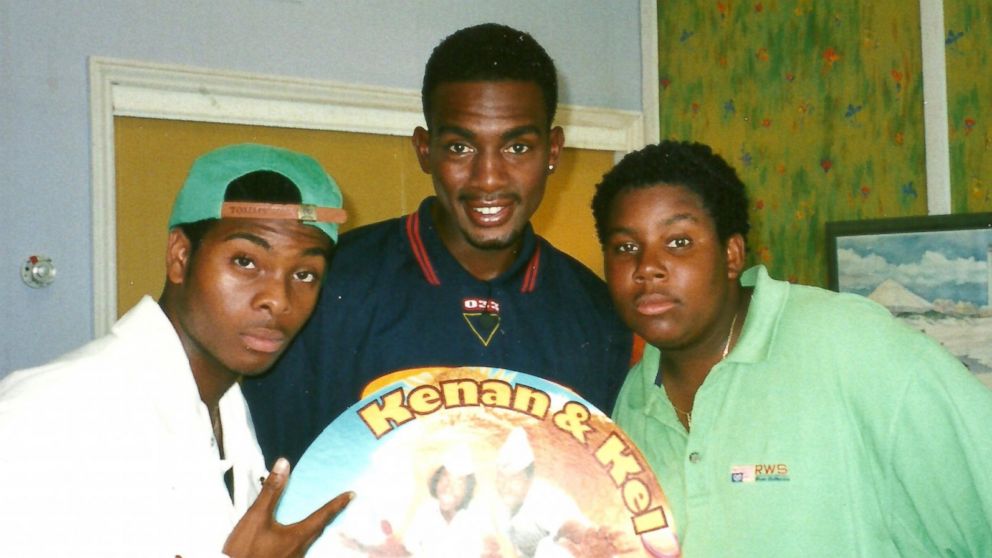 Did Kel Really Love Orange Soda?
Mitchell said he did like to drink orange soda and still likes to, even today, but he prefers low calorie orange soda for his current healthier lifestyle.
"I did [drink a lot of orange soda]. I'm good though. My insides aren't orange so I'm good," Mitchell joked. "And I've got [my kids] drinking herbal tea and things like that and exercising."