R. Kelly's ex-wife Andrea Kelly details alleged abuse at hands of R&B singer on 'The View'
She said she decided to file for divorce after trying to commit suicide.
Andrea Kelly, R. Kelly's ex-wife, appeared on "The View" to discuss the years of abuse she said she suffered from the platinum-selling, Grammy-winning artist.
The professional dancer was married to R. Kelly for 13 years, from 1996 to 2009. During their marriage, she told "The View" co-hosts that Kelly physically abused her, one time allegedly pushing his forearm into her neck and another time allegedly leaving her hog-tied on the bed.
Andrea Kelly, who's been divorced from the entertainer for almost 10 years, told "The View" that she was speaking out now after seeing a young lady on a different talk show describe in detail abuse that was similar to hers.
"You cannot not speak when someone's life and what they've been through is parallel to yours," Andrea Kelly said. "I wanted to bring validity to these women's stories...So much of it falls on deaf ears and no one believes them...I was like, 'If no one else is going to speak up for her, if no one else is going to believe her, at least she knows that I do.'"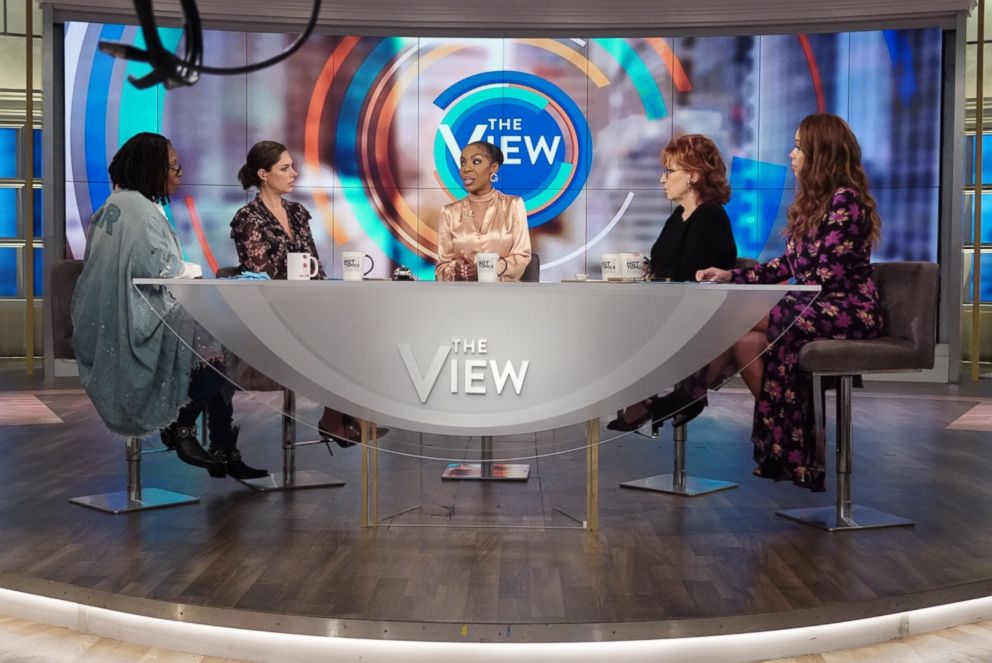 Andrea Kelly recounted for the show Thursday one alleged abusive incident with R. Kelly that she said occurred in the back of a Hummer vehicle. As he allegedly pulled her left arm behind her back, his forearm pushed into her neck, she said.
"I said, 'Robert, you're going to kill me. I can't breathe,'" she said. "I just thought, 'Oh, my God. I'm going to die in the back of this Hummer.'"
In another alleged incident, she said he tied her arms and legs behind her back and left her on the bed before eventually falling asleep.
Andrea Kelly said that when she shared her story publicly, however, she was instead victim-shamed and her kids were bullied.
"People actually said, 'She's coming out because she needs money' or 'She didn't say anything because she got money,'" Andrea Kelly said. "There's not enough money in the world for any woman to stay and get abused."
Andrea Kelly said she finally filed for divorce after she tried to commit suicide.
"I went out on the balcony and I climbed up...One foot was on the railing and the other was on the wall...I looked down and God allowed me to see myself laying in blood," she said. "That was my darkest moment...The fact that I was willing to leave [my children] let me know the best thing you have to do for you and your children to live is leave."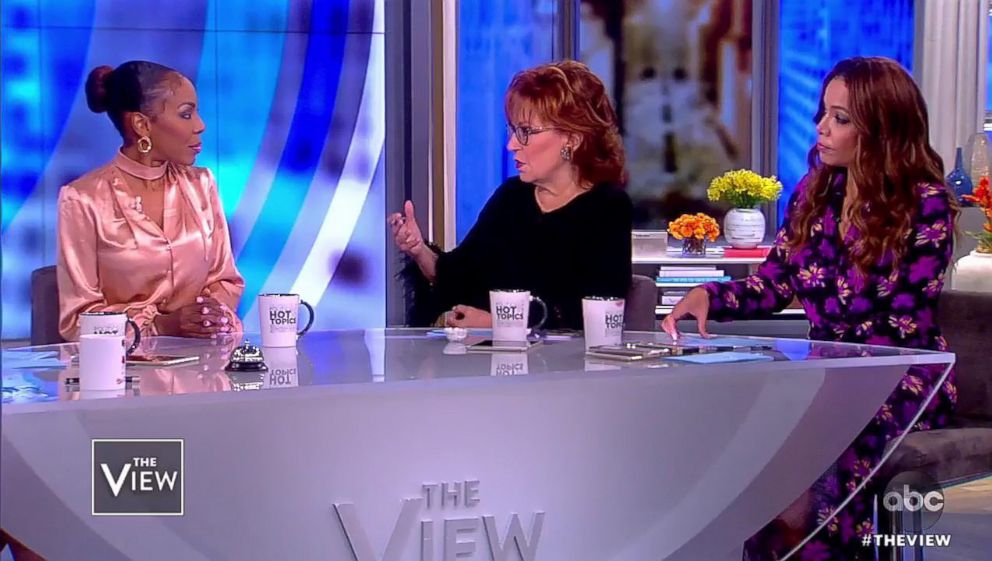 The divorce was finalized in 2009. She said the two no longer speak.
"The View" reached out to R. Kelly's management team about the allegations of domestic abuse. His team did not have a comment.
R. Kelly's fame has been overshadowed by a list of disturbing sexual-abuse allegations over the years. He has denied them all.
From 1996 to 2002, while the two were married, three women sued R. Kelly for alleged inappropriate sexual contact with teenagers. He reportedly settled with each woman. In 2008, he stood trial on 14 counts of child pornography related to sexually explicit photos and a video with an allegedly underage girl. He was acquitted of all charges.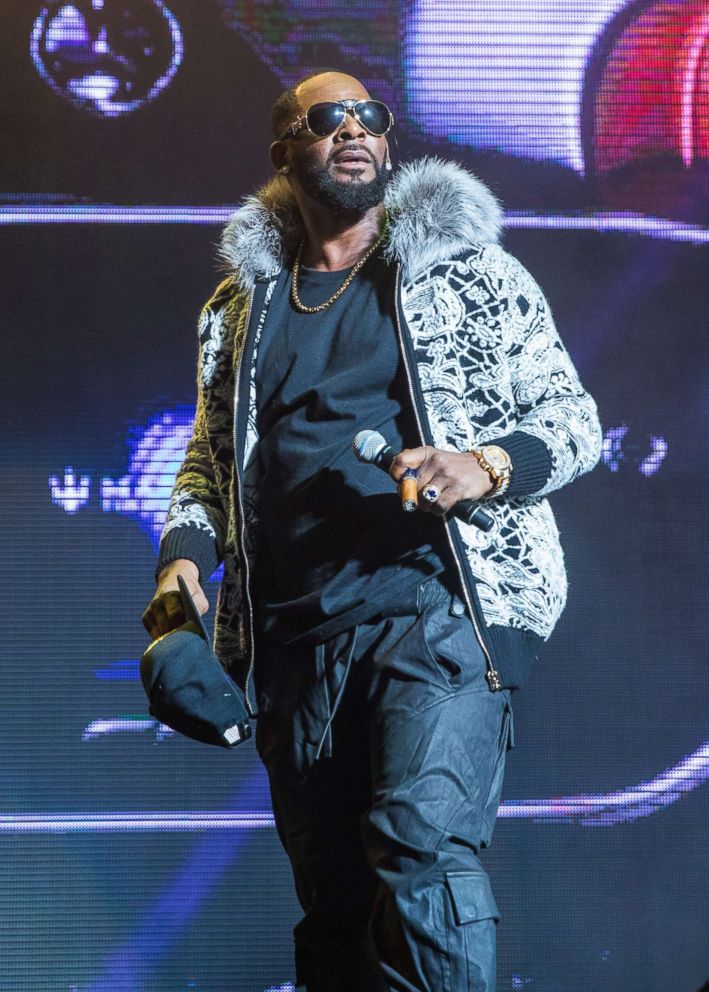 Though she was still married to R. Kelly at the time of the trial, Andrea Kelly said she'd not seen the alleged tapes and was separated from him and living in her own home at the time.
In 2017, a Buzzfeed report claimed that R. Kelly had engaged in controlling behavior including holding several women against their will. He and the women he lives with have denied the allegation.
In a statement to Buzzfeed in 2017, a spokesperson for R. Kelly said: "We can only wonder why folks would persist in defaming a great artist who loves his fans, works 24/7 and takes care of all of the people in his life."
This summer, he pushed back on sexual-abuse claims and addressed many of the controversies swirling around him in a new, 19-minute song titled "I admit."
"Now I don't know what else to say except I'm so falsely accused," he sings. "Tell me how can you judge when you never walked in my shoes."