May 27, 2014— -- The first pictures of Kim Kardashian and Kanye West as man and wife are here!
E! News posted the pics this morning and the first one shows their kissing next to that beautiful wall of white flowers right after giving their vows inside the Belvedere Fort in Florence, Italy.
READ: Kim Kardashian and Kanye West Are Married
The second picture shows the couple as they walk back down the aisle, Kardashian, 33, glowing in her white Givenchy gown, with Kanye holding her hand and smiling. In the background, you can see mom Kris Jenner holding baby North West.
A third picture shows Kardashian's wedding dress from the back and that luxurious trail. The fourth shows their kissing once again in black and white in the photo booth that was at their wedding reception.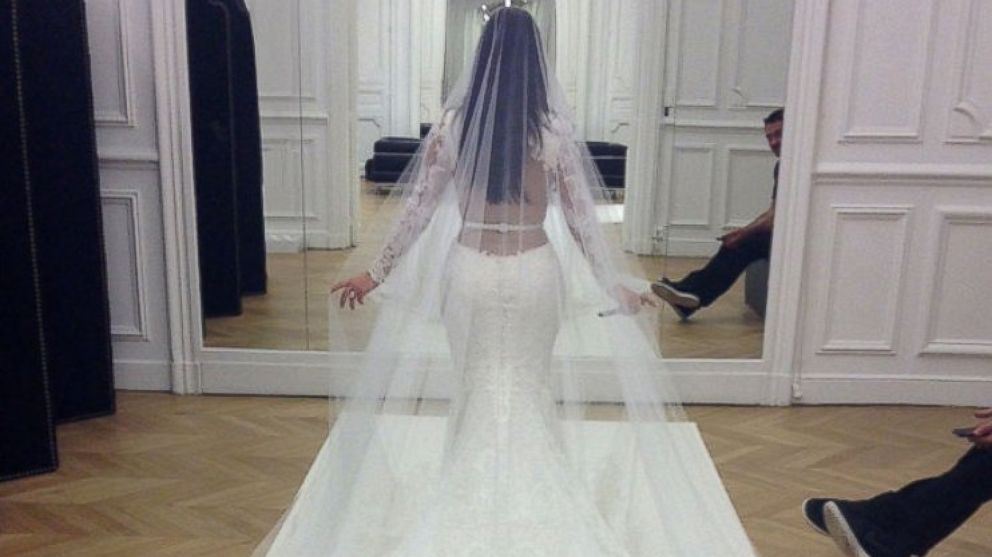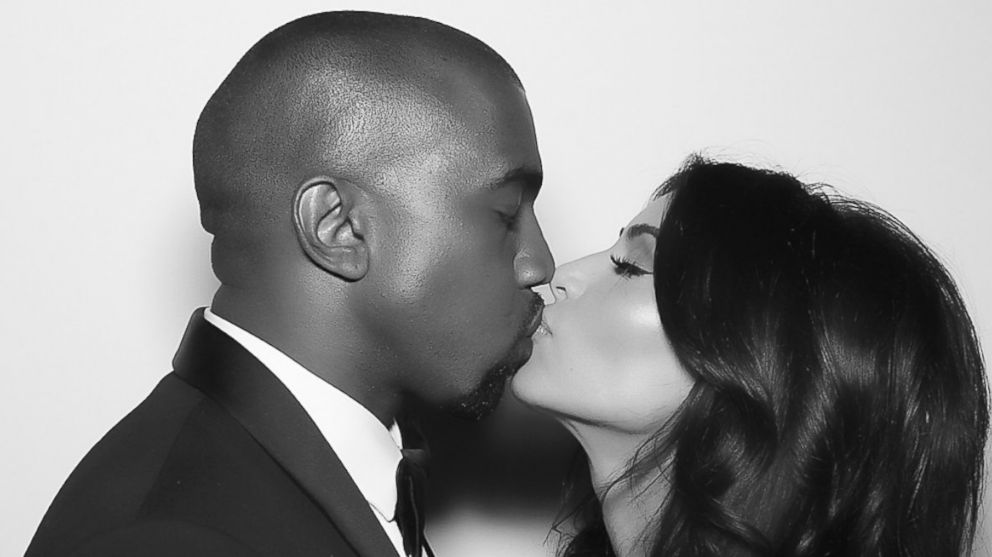 Kim Kardashian and Kanye West's Wedding: All the Party Details
The last, but not least, pic shows the couple wearing matching black leather jackets with the words "Just" and Married" on each.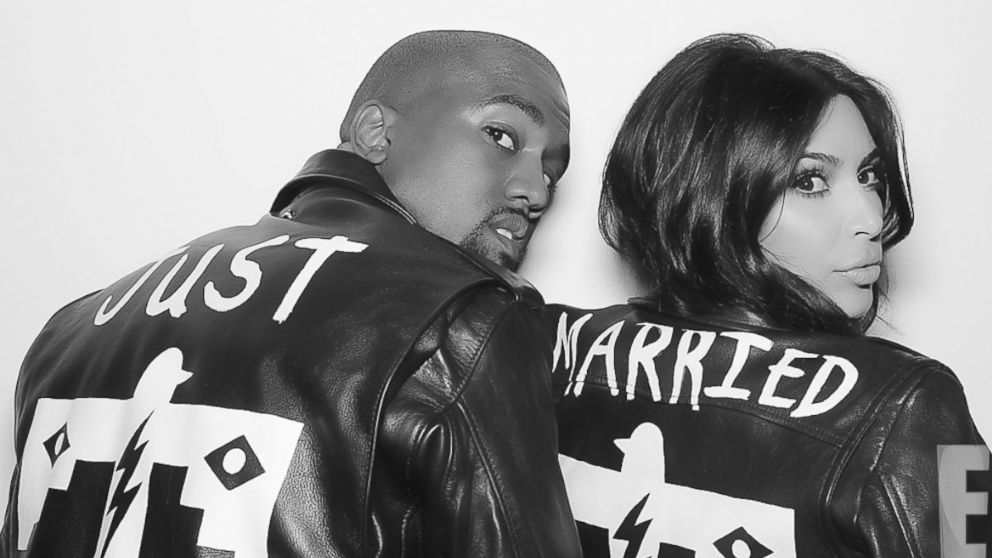 At the wedding, a decadent four-course meal reportedly catered by Galateo Ricevimenti in Florence, gave guests a taste of the best of Italy. A pasta course came first, followed by monkfish, and then beef with a potato-truffle tart and green beans. A seven-tier wedding cake (below) and homemade strawberry sorbet capped off the meal.