Introducing Mrs. Kim Kardashian West.
Interested in
?
Add as an interest to stay up to date on the latest news, video, and analysis from ABC News.
The reality star, 33, who married rapper Kanye West this past Saturday in Florence, Italy, officially changed her name -- on social media, anyway.
Her Twitter name now reads Kim Kardashian West, but her handle is still @KimKardashian.
Read: Details of Kim Kardashian and Kanye West's Irish Honeymoon
The same goes for her Instagram bio.
This was Kardashian's plan all along, as she told E! News in October that she'd be taking West's name. Her daughter is already North West, going with her father's name.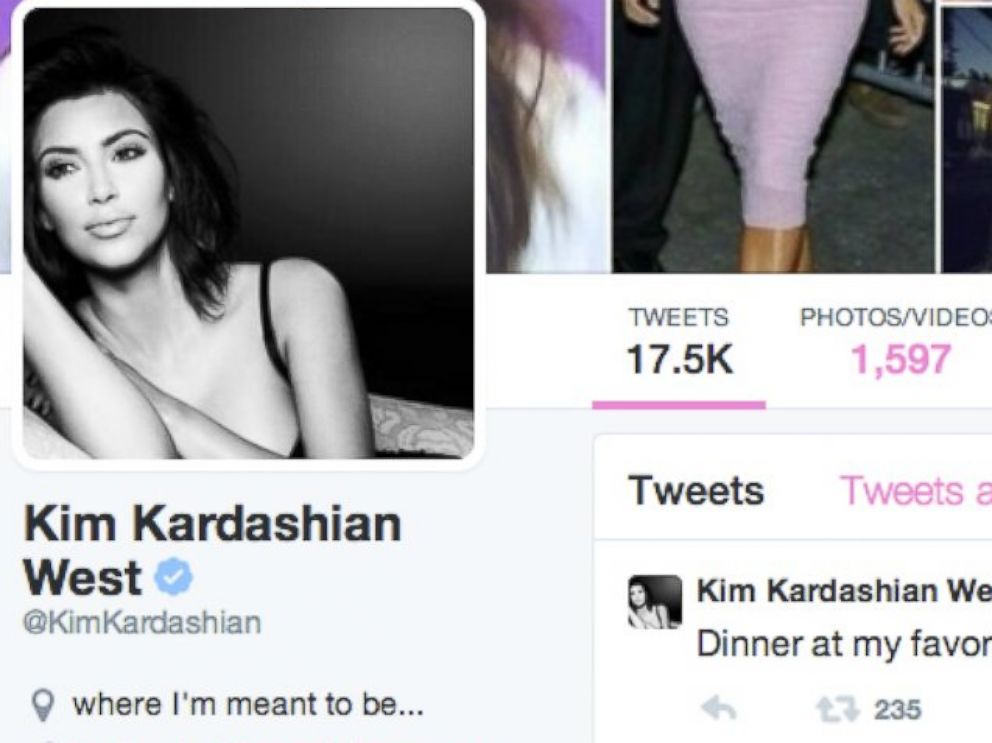 The Wests were last spotted in Ireland on their honeymoon, biking on Tuesday in the Ballyhoura Mountains.
Related: Kim Kardashian Blogs for First Time Since Marrying Kanye West
West, 36, and his bride were treated to sights of rare birds of prey, as well as a red squirrel, a pair of deer, foxes, butterflies and a swarm of honeybees, followed by a picnic with local food.