'Sister Wives': Everything You Need to Know About Kody Brown and Family
All about the show, the family and past court battles.
— -- On Monday a federal court of appeals restored Utah's ban on polygamy, a decision that could have major repercussions for "Sister Wives" star Kody Brown and his four wives.
The 10th U.S. Circuit Court of Appeals dismissed a 2013 ruling that struck down key parts of Utah's law against bigamy, according to The Associated Press.
After the ruling, Brown family lawyer Jonathan Turley released a statement that read, "We respectfully disagree with the panel on its interpretation of the governing law and we will appeal the decision. The Brown family is obviously disappointed in the ruling but remains committed to this fight for the protections of religion, speech, and privacy in Utah."
As this case moves forward -- Turley stated his clients have the option to seek "the review of the entire Tenth Circuit or [file] directly with the Supreme Court" -- here's what you need to know about Brown, the court cases and the family's TLC reality show.
"Sister Wives"
The hit TLC show began in 2010 and currently follows Brown, 47, and his four wives -- Meri, Janelle, Christine, and Robyn. The family has 18 children in all.
Brown first married Meri in 1990 and she was his legal wife until 2014, when he legally married Robyn in order to adopt her children. Now, Meri, Janelle and Christine are all tied to Brown as part of a spiritual union.
"We have chosen to legally restructure our family," the Brown family told ABC News via a statement last year. "We made this decision together as a family. We are grateful to our family, friends and fans for all their love and support."
The show has aired 100 episodes in all. Season 6 just finished last November.
Discovery, the parent company of TLC, declined to comment.
The children include:
Mariah -- whom Brown had with Meri -- Logan, Madison, Hunter, Garrison, Gabriel and Savanah -- whom Brown had with Janelle -- Aspyn, Mykelti, Paedon, Gwendlyn, Ysabel and Truely -- whom he had with Christine, and Solomon and Ariella Mae -- whom he had with Robyn -- the latter coming earlier this year. Brown has also adopted Robyn's three children from a previous relationship -- Dayton, Aurora and Breanna.
The Backstory
"On Oct. 20, 1989, I met up with my new friend who was visiting from out of town. At that time, she introduced me to Kody, her brother. During that weekend while she was visiting, the three of us hung out together, shopping, going to movies and just having fun together. After she went home, I figured that would probably be the last I would see of Kody for a while. Not so!" explained Meri on the official show page.
Meri said she fell for Brown when she was 19.
"A couple weeks later on Christmas Eve - yes, two months after we met - he gave me a ring and asked me to marry him," she added.
For Janelle, her relationship began after Meri introduced the two.
"Meri had brought him to a gathering to introduce him to her friends. When he walked into the room I looked at him and had that feeling of remembering something I had forgotten. It was a singular experience," she writes.
"It didn't occur to me when I met Kody to think of him in any other way than as Meri's fiance. I even attended Meri and Kody's wedding reception. I had known Meri's family for several years before the night I met Kody so it was natural for me to be at their house from time to time. Over the next few years I would see them occasionally. Eventually, Kody and I became as good of friends as Meri and I were," she added.
Janelle married Brown in 1993 and he married Christine the following year.
"Kody and I met through my sister in the summer of 1990 after I got out of high school. Kody and Meri were her chaperones on a youth wilderness trek," she wrote, adding that her sister had great stories of Kody's strength and inspiration.
After becoming close friends, Christine said she let Brown know how she felt and he decided to "get the ball rolling."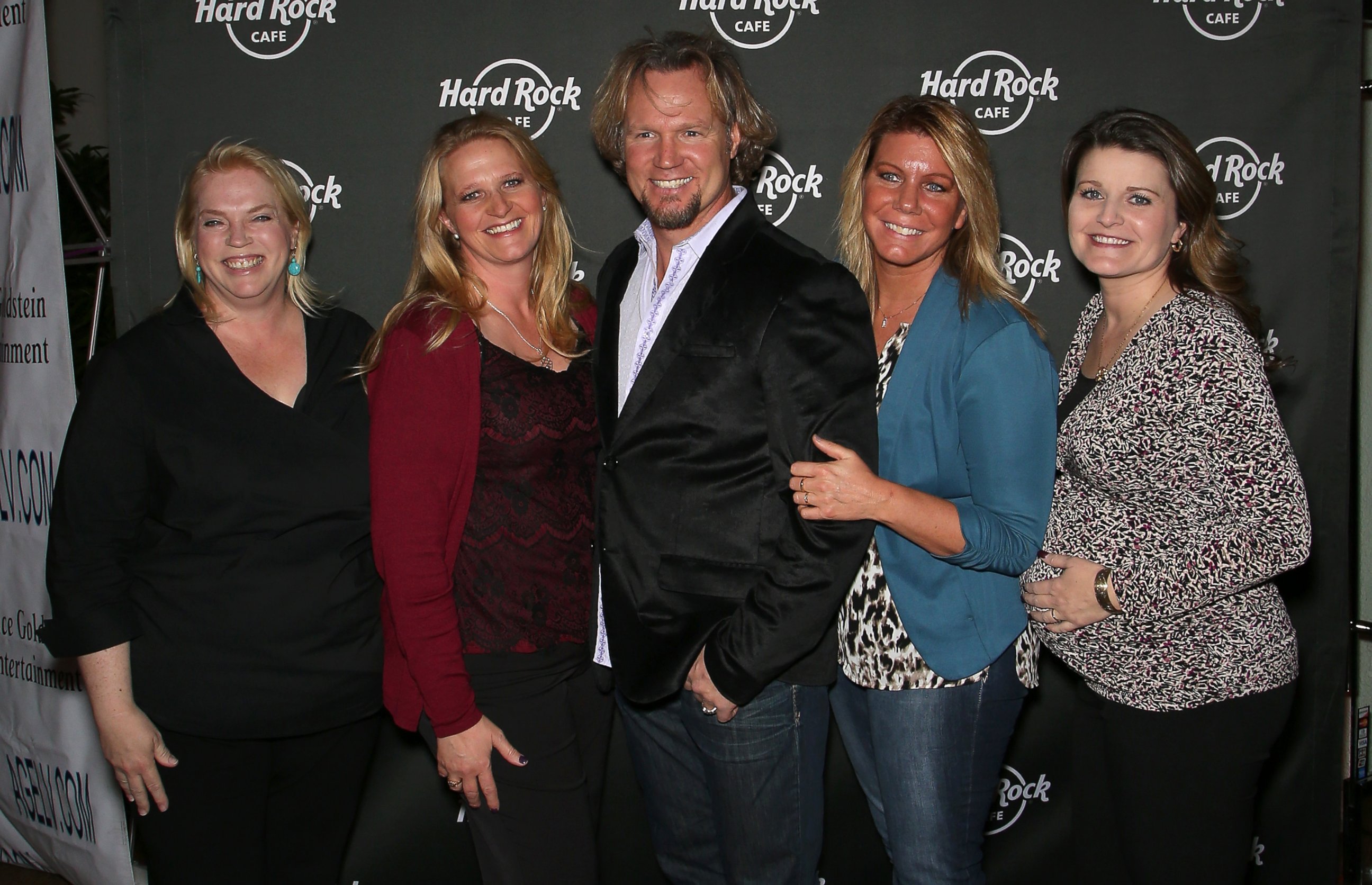 "I talked to my Dad first - he had wanted me to marry Kody for years, so he heartily agreed. Kody officially asked about me on Valentine's Day of 1994. That weekend he came to town with Janelle and we went out of our first date and he proposed," she added.
Last but not least, Brown married Robyn in 2010.
In 2009, "I went through a very difficult marriage and divorce and when you experience that kind of pain you swear to yourself you will never let yourself or your kids go though that kind of turmoil again. Needless to say I wasn't interested in a relationship," Robyn wrote on her bio.
In the summer of that year, Robyn went to church and noticed Brown.
"The first thing I noticed about the man was his eyes. I love laugh lines and this man had beautiful ones. I sat there just watching him thinking he looked kind and happy. Suddenly he looked up and looked right at me. As he looked at me, a jolt of lightening shot through my body," she continued in her story.
After becoming close with the Brown family, Robyn says "it took months for me to be convinced that it was right. I was making sure this time that I had found my soulmate."
"The whole time Kody and I were courting, he was so patient with my fears and my issues that had come from my last marriage. He was so sweet, kind and loving, that he slowly broke down my walls," she added.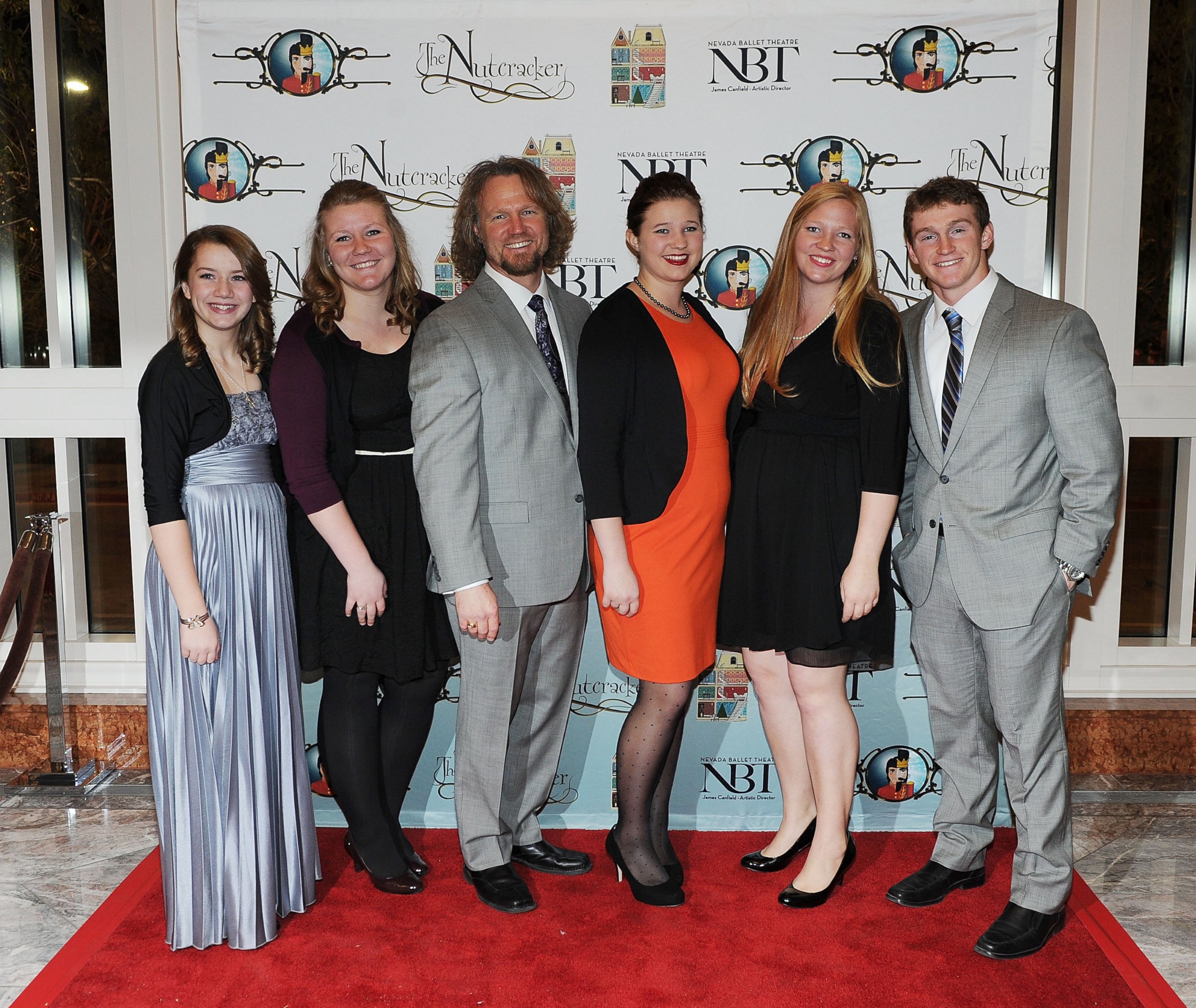 The Court Cases
On different occasions in 2013 and 2014, U.S. District Court Judge Clarke Waddoups struck down several parts of a polygamy law that paved the way for "families like the Browns can now be both plural and legal in the state of Utah," wrote Brown's attorney, Jonathan Turley, in 2014.
"The court specifically struck down language criminalizing cohabitation -- the provision that is used to prosecute polygamists. Judge Waddoups reaffirmed the independence of our courts and stood against open prejudice and hostility toward plural families," Turley added about the last ruling by Waddoups.
Brown also released a statement two years ago after the ruling was announced.
"While we know that many people do not approve of plural families, it is our family and based on our religious beliefs," he stated. "Just as we respect the personal and religious choices of other families, we hope that in time all of our neighbors and fellow citizens will come to respect our own choices as part of this wonderful country of different faiths and beliefs."
Utah Attorney General Sean Reyes told ABC News at the time that his office was determining whether to appeal the ruling.
"It is important to legally assess the ruling's scope and how it will impact future litigation," Reyes said.
According to The Associated Press, a key fact in dismissing the past decision was that Brown and his family was involved in the lawsuit, even though the Browns had never been prosecuted or charged with any crimes. Brown filed a case, Brown v. Buhman, in 2011, after it was revealed that Kody was being investigated by local police. It stated that Brown is only legally married to one woman and spiritually to the other three, thus he should avoid issues with the law.
Any potential case against Brown was eventually dropped, but his case continued and ended in Waddoups first ruling in 2013.
Turley said if Brown and other families like his want to proceed, "we have the ability to seek a rehearing from the panel."
"It will be an honor to continue this fight with the Brown family in seeking the recognition of equal religious and speech rights for all families in Utah," he added.