Jason Aldean's wife Brittany is speaking out following the deadly shooting in Las Vegas Sunday.
Interested in
Las Vegas Shooting?
Add Las Vegas Shooting as an interest to stay up to date on the latest Las Vegas Shooting news, video, and analysis from ABC News.
More than 400 people were injured and 50 were killed after suspected shooter Stephen Paddock opened fire from the nearby Mandalay Bay Resort and Casino during the final night of the Route 91 Harvest Music Festival in Vegas. Police said Monday morning that Paddock took his own life after orchestrating the shooting.
Aldean, who was performing at the time of the shooting, spoke out earlier this morning, followed by his wife Brittany, who is expecting their first child later this year.
"Tonight has been beyond horrific. I still don't know what to say but wanted to let everyone know that Me and my Crew are safe. My Thoughts and prayers go out to everyone involved tonight," the 40-year-old Grammy nominee wrote.
His wife Brittany, 29, added later in the morning that "we are safe."
"Our angels were definitely watching over us tonight. No words for what happened... Just horrific. Praying for everyone," she wrote.
The Aldeans just celebrated their baby shower earlier this weekend, though it's not clear if it was in Vegas. The duo posted pictures of the shower on social media.
Brittany Aldean announced in May that she was pregnant. The Aldeans married in March of 2015, and Jason Aldean has two daughters from a previous relationship.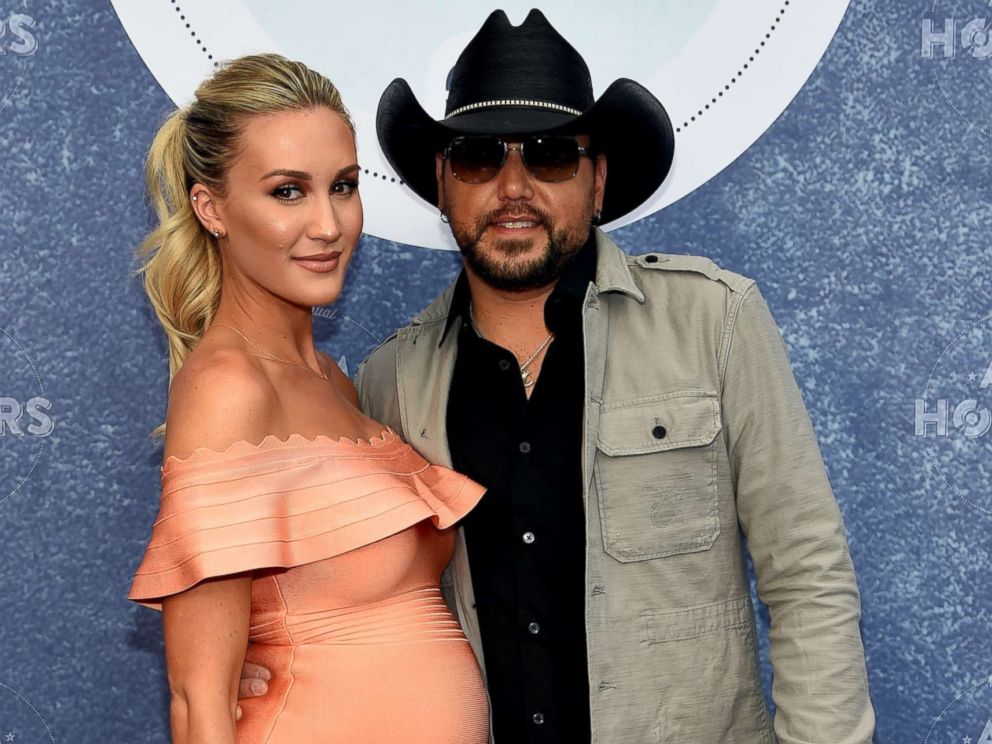 Jake Owen, Lee Brice and Chris Young, who also performed at the concert, responded to the shooting on Twitter.
Gun shots!!! Vegas. Pray to god. Love you guys. Love you Pearl.

— Jake Owen (@jakeowen) October 2, 2017
Praying for everyone here in Vegas. I witnessed the most unimaginable event tonight. We are okay. Others arent. Please pray.

— Jake Owen (@jakeowen) October 2, 2017
On Monday Owen called into "Good Morning America" to describe what he witnessed. "[You're] standing there, you could hear the bullets starting to hit the roof of the stage and people started fleeing everywhere. You could hear people screaming."
He continued, "I keep saying it was like a bad movie that you've seen before but never thought it would be real life."
Young shared similar sentiments.
Spent I don't know how long on the floor of a trailer behind the stage... know multiple people are dead. Listening to that gunfire...

— ChrisYoungMusic (@ChrisYoungMusic) October 2, 2017
I'm not gonna say anything else other than I'm lucky to be alive. As are many others... and so many people are gone... this is heartbreaking

— ChrisYoungMusic (@ChrisYoungMusic) October 2, 2017
ABC News' Emily Shapiro and Katie Kindelan contributed to this report.