What We Learned From Rob Kardashian's and Blac Chyna's Facebook Live Chat
The couple discussed their show that premieres Sept. 11.
August 18, 2016, 11:14 AM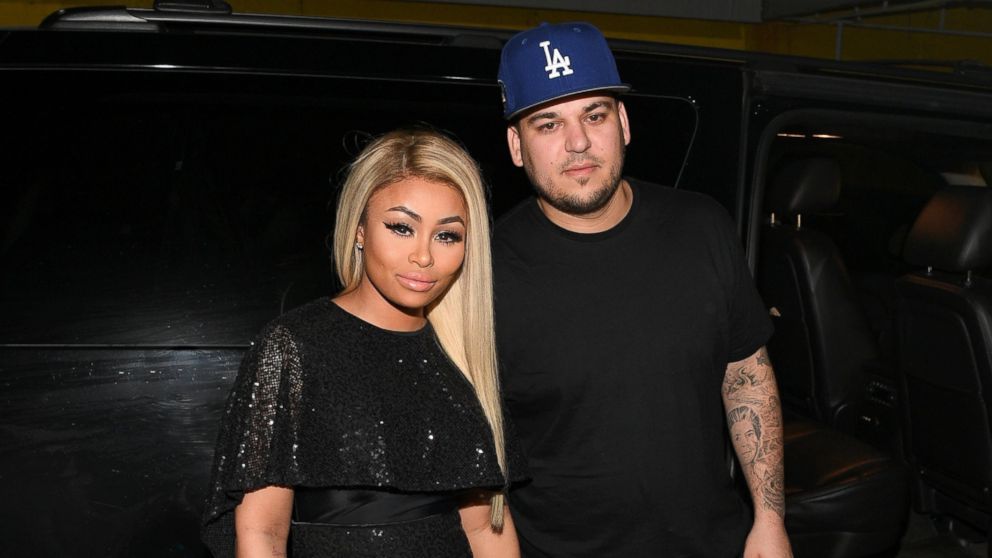 — -- "There's a lot of haters, but we love it," Rob Kardashian said while sitting next to his fiancee Blac Chyna during their first Facebook live chat Wednesday.
The couple, who went public with their relationship earlier this year, said they wanted to answer fans' questions ahead of their new E! reality show, "Rob and Chyna," premiering Sept. 11.
Blac Chyna, 28, whose real name is Angela White, revealed on Instagram last May that she was expecting her first child with Kardashian. During the Facebook Live chat, Kardashian, 29, said he'd love to have "three more kids."
As for their first child together, the couple wouldn't divulge too much information about what they plan to name the baby, even after one fan asked if they'd carry on the Kardashian family tradition by picking a name that begins with the letter "K."
Chyna told fans to "stay tuned," adding that she's "not trying to give no more details on the baby."
Chyna's son King Cairo, who is 3 years old, also said hello to fans during the chat. The couple said fans can expect to see King, Chyna's son with rapper Tyga, who is now dating Kardashian's younger sister Kylie Jenner, on their reality show.
"You guys will definitely see King on 'Rob & Chyna' because he is a part of our lives," Chyna explained. "That's my baby. [Rob]'s going to be...his daddy."
"Not yet," Kardashian teased.
As for who they'll let babysit King, Kardashian replied, "Probably Kylie."
Chyna quipped, "She could babysit the baby and King at the same time."