'Let's Get It On' co-writer's family drops appeal of Ed Sheeran copyright case
Sheeran won a victory in court against Ed Townsend's family in May.
The family of Marvin Gaye's co-writer on Thursday withdrew its appeal of a verdict that determined Ed Sheeran did not infringe on the copyright for "Let's Get It On" when he created his song, "Thinking Out Loud."
In a one-page filing, the parties notified the court they agreed to withdraw the appeal. No reason was given.
In May, a Manhattan federal court jury sided with Sheeran, who insisted he chord progression of his song was common and belonged to no particular artist.
The family of Ed Townsend, Gaye's co-writer, argued unsuccessfully that Sheeran copied the sheet music of "Let's Get it On," which became Gaye's first No. 1 hit and a foundational song of '70s R&B.
Sheeran testified at trial, guitar in hand, and the jury also saw a YouTube video of Sheeran in a 2014 concert transitioning from "Thinking Out Loud" to "Let's Get It On" and back without changing chords. The attorney representing Townsend's family, Benjamin Crump, called it a "smoking gun."
"When someone provides you a voluntary confession, believe them," Crump said during trial.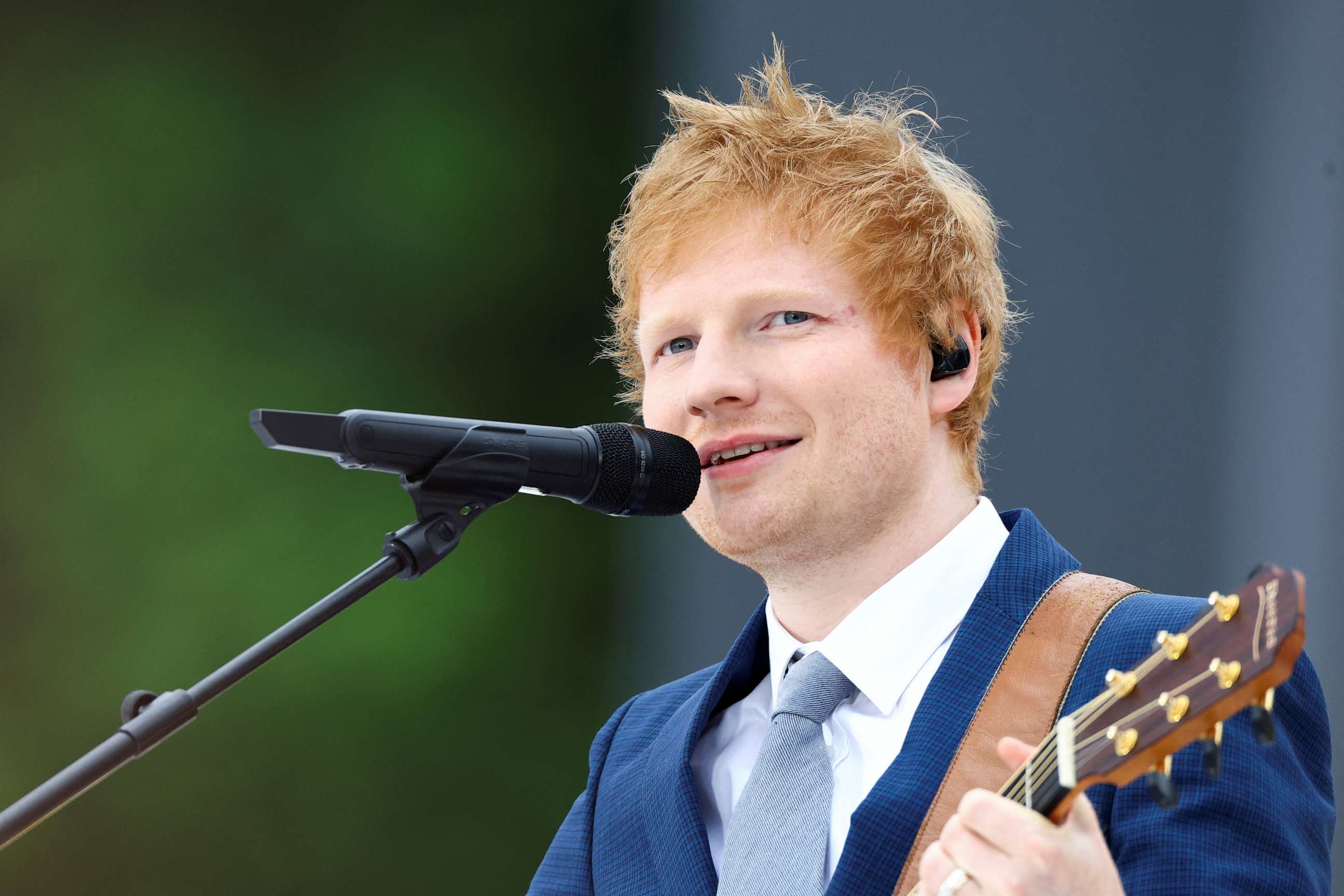 When taking the stand following the viewing, Sheeran told the court, "If I had done what you're accusing me of doing I'd be quite an idiot to stand on stage in front of 25,000 people."
Sheeran's attorney, Ilene Farkas, argued the two songs each feature a common chord progression and rhythm that Townsend's family "cannot own."
In a statement following Thursday's news of the appeal being dropped, Farkas said, "Ed defended this claim, which was always viewed as baseless, through to a jury verdict finding he and Amy Wadge independently created 'Thinking Out Loud,' and was fully prepared to do so through an appeal as well. The plaintiffs recognized that an appeal would end up with the verdict being affirmed but also with them being exposed to legal fees and costs, and wisely withdrew the appeal."
Townsend's heirs had sued Sheeran, Warner Music Group and Sony Music Publishing in 2017.
Attorneys for the Townsend family did not immediately respond to requests for comment on the dropped appeal.
ABC News' Meredith Deliso contributed to this report.