— -- "Life is awesome," Lindsey Vonn said.
The Olympic gold medalist and ski champion spoke to ABC News this week about empowerment and how her self-confidence is at an all-time high right now.
Many of these themes are in Vonn's new book, "Strong Is the New Beautiful," set for release in October.
"It's basically a healthy lifestyle book," she said. "It's not about dieting or anything like that. It's about being a strong person and what works best for you ... I hate the word diet and I want people to live healthy and be strong."
Despite the fact that Vonn is featured in countless editorial spreads like the Sports Illustrated swimsuit issue and has certainly dated other high-profile celebrities and athletes, the 31-year-old admits she hasn't always had the confidence she displays now.
"I definitely had a moment there after I won the gold medal in 2010, where I was very self-conscious," she said. "It was my first time being on red carpets and stuff like that. I was not confident in myself and the way that I looked."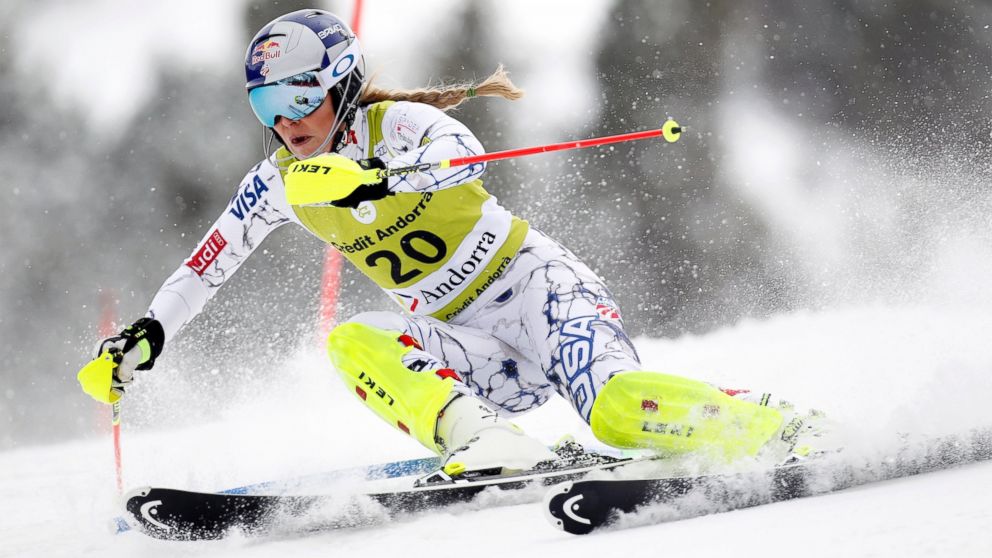 Vonn said she hates the theory of dieting because of her experience with it, which did not enrich her life for the better.
"I've kind of run the gamut of trying different things like Paleo, and I did a high-carb diet a while ago. I've tried everything," she added. "You have to make healthy choices. But I have Reese's, I have coffee, I have Red Bull. I'm not perfect all the time ... Everyone needs a treat and a break. The more you force yourself not to do that, the more unhealthy you'll get."
Such thinking makes her latest partnership with Team USA sponsor Reese's Peanut Butter Cups "perfect," she said.
"The ['Do Summer Like a Winter Olympian'] campaign is amazing, confident, witty, kind of like me," she said.
A commercial is set to come out for Reese's, and Vonn was happy to show a fun side to her that most people don't see. She's also not afraid to be herself now.
"I've just gotten to the point that I love where I am, I'm not the same size as everyone else ... I'm comfortable with what I got," she said. "I think it shows in my attitude and the way I present myself. Now when I walk the red carpet, I don't care with what everyone else thinks."
Vonn admits she has not quite adjusted to the celebrity life, being a top-notch athlete at heart.
"It's definitely hard. I'm lucky I have really good friends around me," she said of being in the public eye. "I feel like the hardest thing is dating."
What the Minnesota native is adjusting to is trying new things.
"I'm in a really good place right now, living life to the fullest and trying to get the most out of every single day," she said. "There's a lot I have to offer in addition to skiing. I still value what I do; it's my love, my main joy in life. But I've found a lot of fulfillment in doing things outside of skiing.
"Hopefully, after my skiing career is over, these things will continue to happen and I'll keep trying new things and enjoying life."