— -- Linkin Park surprised unsuspecting commuters in New York City's Grand Central Terminal earlier this week with a popup concert in the Manhattan subway station.
The band's performance was part of the finale of Pop-Up Week on "Good Morning America," a week-long musical event that featured artists surprising fans with unexpected concerts at unexpected locations.
"GMA" crews worked all day on Tuesday to transform the subway station into a concert hall fit for the rock royalty. More than a dozen cameras were also set up to capture the surprise performance from every angle.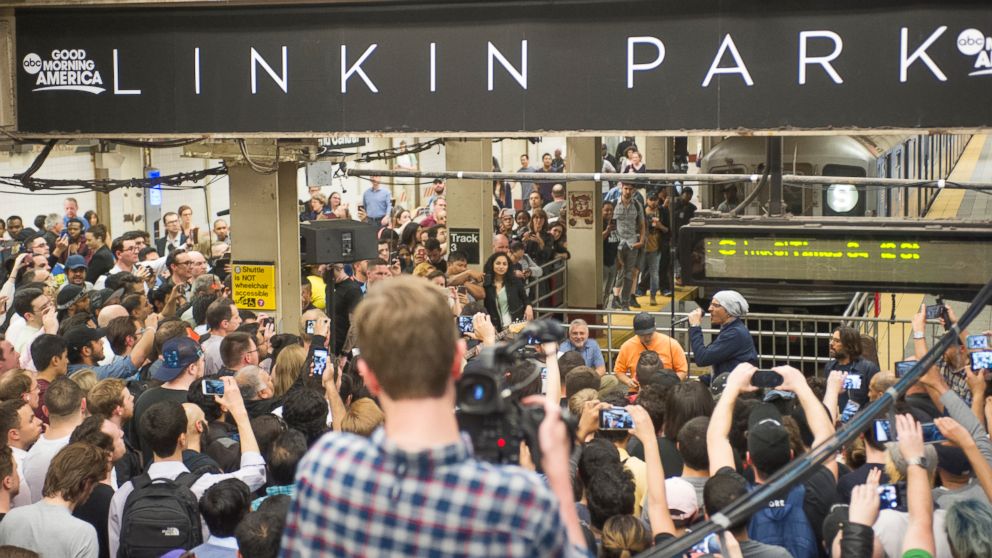 "I'm a huge Linkin Park fan," one commuter who happened upon the concert told ABC News, "And I happened to be walking home from work and here we are."
Word of the concert spread quickly on social media and before long, hundreds of fans began flooding the subway platform.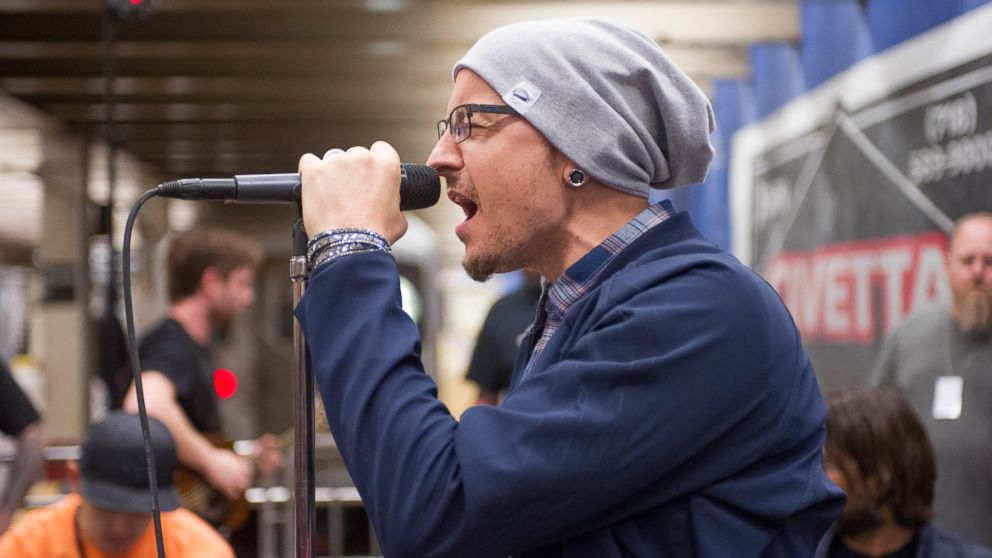 One fan started crying during the band's microphone check, telling ABC News through tears, "His voice is just like ... I can't believe it ... my favorite band ever."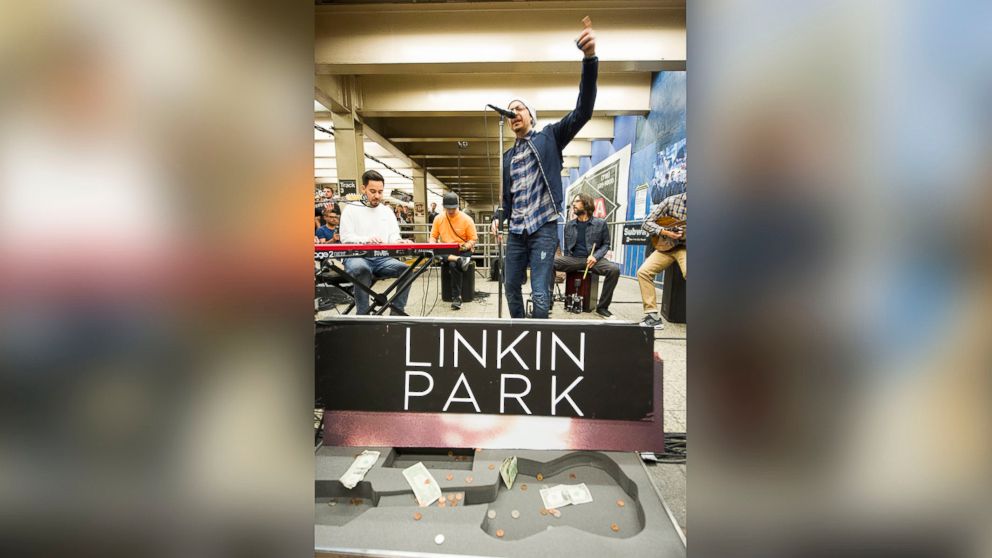 The band finished their show with an acoustic performance of their hit "In the End," and many fans and commuters joined in and sang along.
Linkin Park's newest album, "One More Light," will be released Friday.