— -- In the fight against what Asian-American actors see as their underrepresentation in Hollywood, what better weapon than humor?
As actress Keiko Agena, of "Gilmore Girls" and "13 Reasons Why" put it: "First you make them laugh, then you make them listen."
Agena is a frequent performer at "Asian AF" -- short for "Asian as f---," an Asian-American variety show that recently played to an audience of 150 or more in Los Angeles, its fifth sold-out performance since the show launched last year.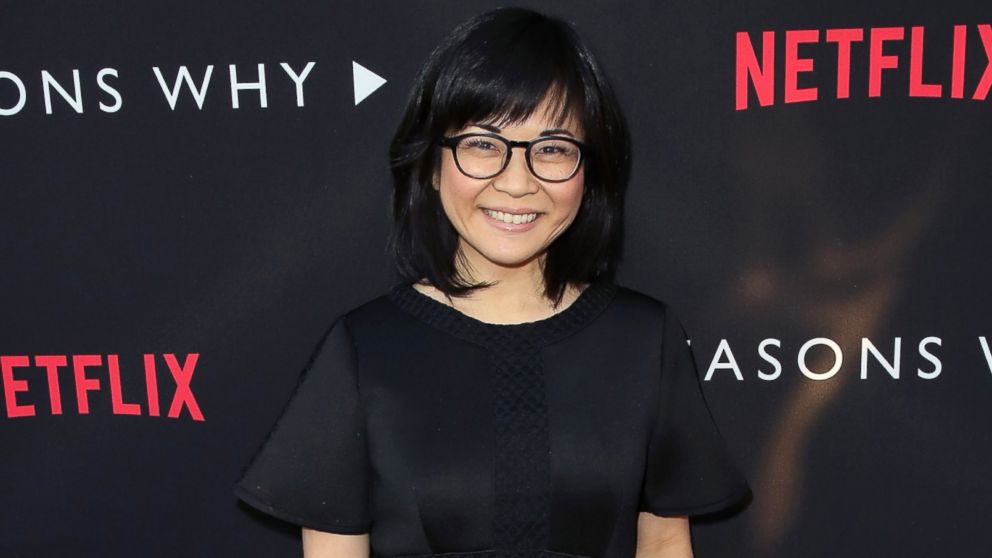 The show Friday night, which featured comedians including Kiran Deol, Amy Hill and the improv group Voltron, was a night of standup performances, comedy sketches and even a mock game-show segment.
Will Choi, co-founder of the show, said that performing comedy is in itself a way for Asian-Americans to push against damaging stereotypes.
"Comedy has been a difficult road for Asian-Americans because we are often the butt of the joke," Choi told ABC News.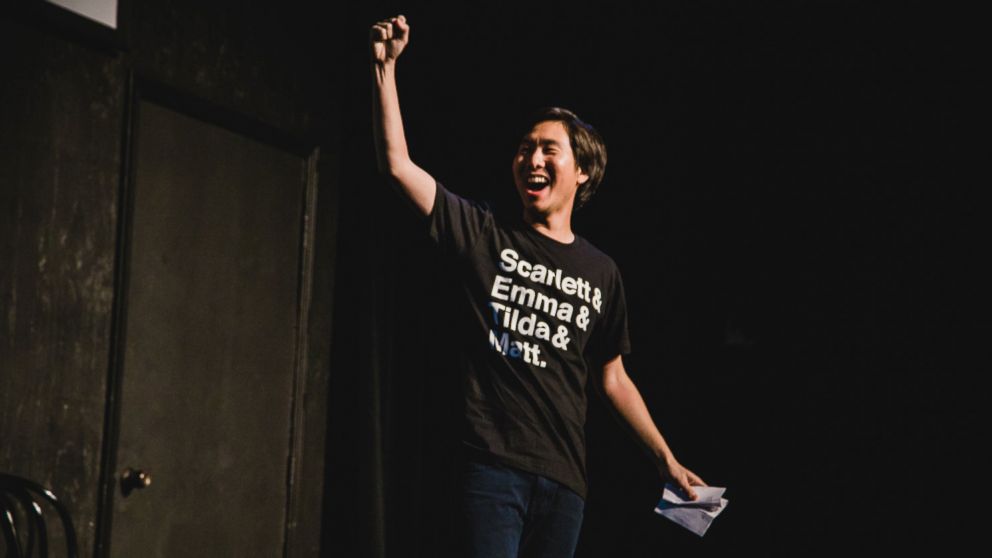 But, by speaking up and showcasing their comedic talent, "we take back the control," Choi said. "For most performers, [Friday's show] was their first time being in a green room filled with Asian-Americans."
Choi and partner Mike Lane created "Asian AF" at Upright Citizens Brigade Theater in Los Angeles last May in recognition of Asian Pacific American Heritage Month. It was the first all Asian-American variety show on the theater's main stage.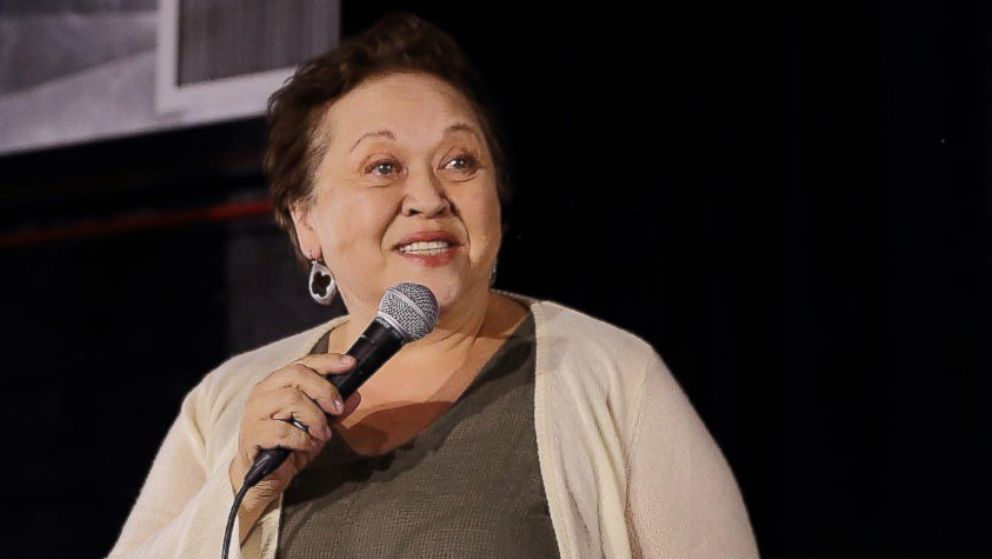 Their concept for the show grew out of the success of Choi's first improv show, "Scarlett Johansson Presents."
That show was a response to the casting of Scarlett Johansson, who is white, as the star of the film "Ghost in the Shell," which is an adaptation of a popular Japanese comic.
Johansson responded to controversy over her casting in March in an interview with "Good Morning America."
"I think this character is living a very unique experience, in that she is human brain in an entirely machinate body. She's essentially identity-less," Johansson said. "I would never attempt to play a person of a different race, obviously."
But Choi and Agena saw the casting of Johansson as part of a larger pattern in Hollywood's use of white actors to portray Asian characters, a practice called "whitewashing."
"Scarlett Johanssaon Presents" turned into a series that took aim at the casting of other white Hollywood stars, including Tilda Swinton and Emma Stone, in roles that the comedians -- and many commentators -- believe should have gone to Asian-American actors.
Stone was criticized for playing Allison Ng, a half-Chinese character in the 2015 film "Aloha," while Swinton faced similar backlash last year when she was cast for the part of the Ancient One, a role originally written as a Tibetan male, in "Dr. Strange."
Stone said in a 2015 interview that criticism over her role in "Aloha" taught her "on a macro level about the insane history of whitewashing in Hollywood and how prevalent the problem truly is."
"Dr. Strange" director Scott Derrickson told the Daily Beast he changed Swinton's character, from an elderly Asian man to a woman to avoid a "stereotype and a cliché."
But for some minority comedians and actors, getting involved in shows like "Asian AF" gives them the opportunity not only to fight against "whitewashing" but also to play the kind of dynamic roles not often available to Asian-American actors.
A performer in Voltron, actress Lilan Bowden, told ABC News that before her role in "Andi Mack," a TV show that centers on an Asian-American family, she like many other minority actresses refrained from getting her hopes up for a big part when she auditioned for roles.
The "best you can hope for is a fun, quirky, ethnic best friend," she said.
Although TV shows such as ABC's "Fresh off the Boat" and "Dr. Ken" and films like "Everything Before Us" help defy Hollywood's sometimes homogeneous version of the world, Asian-Americans are still nearly invisible on screen.
According to the U.S. Census report in 2015, U.S. residents who are of Asian descent represent 15 percent of the total population, which roughly amounts to more than 20 million people.
However, the latest Comprehensive Annenberg Report on Diversity says, of the top 414 films, shows and digital series released from 2014 to 2015, only 2.3 percent of speaking or named characters are Asians or Asian-Americans ande only 1 percent of leading roles go to Asian actors.
Similarly, a study of 1000 films from 2007-2016 conducted by USC Annenberg School of Journalism revealed that only about 3 percent of the directors were Asian or Asian-American.
At least some research finds, however, that films and TV shows with minority actors do well with audiences. A recent study by UCLA found that films with diverse casts get top box-office receipts and TV shows of the same ilk achieve the highest median ratings.
Choi said "Asian AF" gives its performers an avenue both to address topics such as the need for more visibility for Asian-American actors and to show off their abilities.
"We're showcasing Asian-Americans who are talented and try to get away from the stereotypical humor usually associated with the community," he noted. "We want to be included in the narrative that isn't based on race, one that focuses on human qualities and interesting characters that aren't one-dimensional."
"To be a part of an Asian-American show like this is amazing now," he said. "But I can't wait for the day where we don't need this show anymore."