— -- Mariah Carey made a triumphant return to New York's Times Square to ring in the New Year.
This time, her live performance on "Dick Clark's New Year's Rockin' Eve with Ryan Seacrest 2018" on ABC-TV went on without any glitches, minus a little hot tea.
Wearing a white fur coat over a long gold glittery dress, Carey sang two songs, starting with "Vision of Love," her first hit single from 1990. Before starting her second song, 1993's "Hero," she wanted a little hot tea.
"Happy New Year!" she told the crowd of an estimated 1 million people gathered in the frigid cold. "Just want to take a sip of tea if they'll let me. They told me there would be tea. Oh! It's a disaster.
"OK. Well, we'll just have to rough it. I'm going to be just like everybody else with no hot tea. But we're going to try and do this one for you."
Carey made it triumphantly to the end.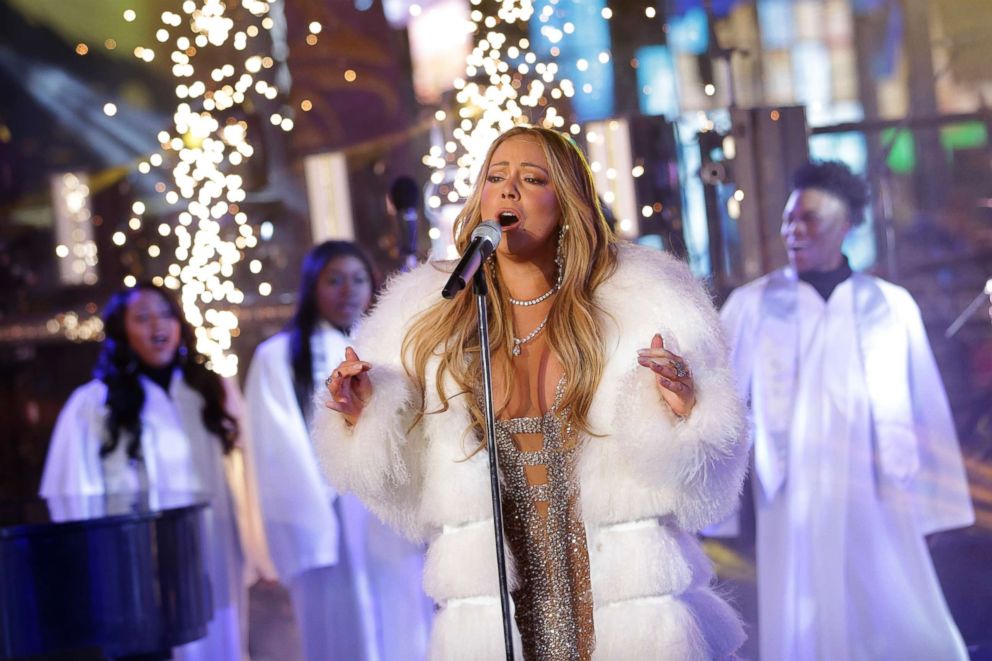 When host Ryan Seacrest asked how she was feeling after she finished, Carey quipped, "Oh, I'm feeling a lot better than last year, when I had to get my own police escort to walk away."
Last year's performance was riddled with problems. Soon after Carey began performing her 1991 hit single "Emotions," she abruptly stopped.
"We can't hear," Carey told the crowd. "We didn't have a sound check, but it's New Year's, baby. It's OK, guys."
"I'm trying to be a good sport here," she added.
Later, representatives for the singer told ABC News that Carey's earpiece was not working and blamed producers for going live in spite of the problem. But a rep for Dick Clark Productions denied any staffer would "intentionally compromise the success of any artist."
Seacrest backed up the producers and acknowledged that creating the show is complicated.
"This is a team that wants to do everything they can to accommodate any artist," he added on his radio show at the time. "We are in the business of wanting people to look good and, believe me, tricky things, tough things can happen on live television."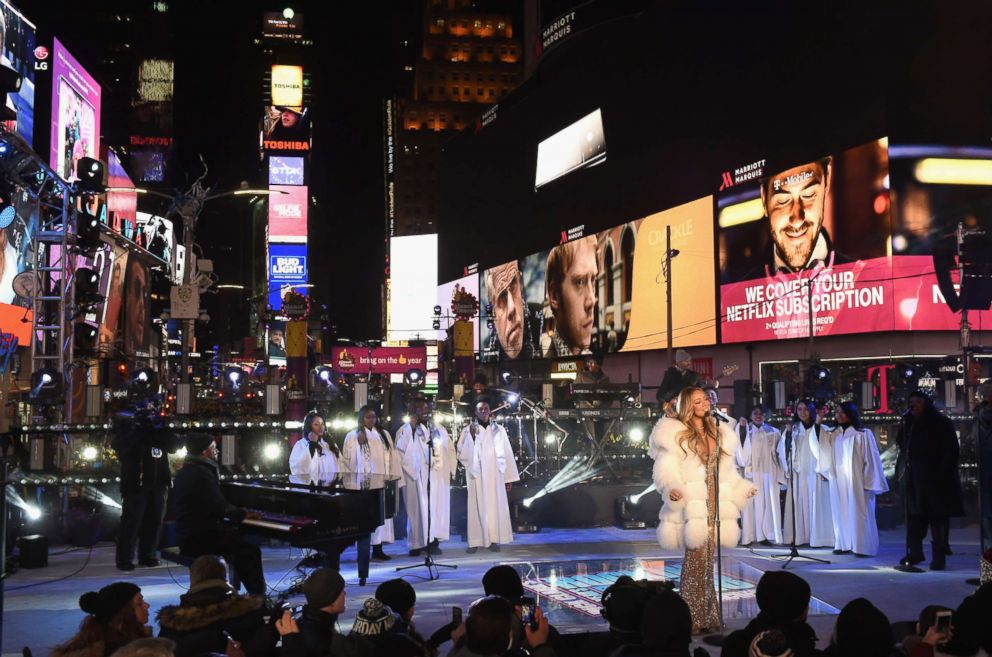 Carey left nothing up to chance this year. Hours before she performed live, she could be seen doing a sound check.
After her redemptive return, Seacrest declared, "And that is why she is Mariah Carey."
The pop diva later rewarded herself with a nice cup of tea.