Mariah Carey is getting candid about her split from Australian billionaire James Packer.
The singer revealed on "Watch What Happens Live" Sunday that she plans to keep the massive 35-carat engagement ring he gave to her. It's estimated to be worth $10 million.
When asked by host Andy Cohen if she "planned on giving it back," Carey replied coyly, "Why?"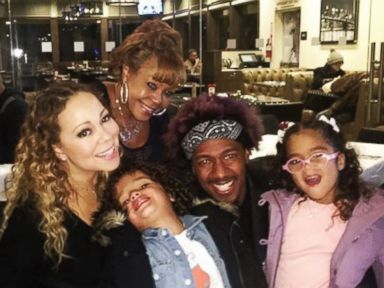 Carey and Packer got engaged in January after dating a year. They split up this fall.
Fans of the "All I Want For Christmas" singer have been watching Carey, 46, plan her now defunct spring wedding on her E! documentary series, "Mariah's World."
Carey admitted that "it's weird" to watch some of the footage, which includes her trying on wedding dresses.
"This is stuff that happened in my life, for real," she continued. "I just don't want to put anybody in the position where they have to look at something they don't want to see. And it's hurtful. These are actually, like, real moments and so it was something that I really...[sigh] how do you talk about it?"
Carey added that it's difficult to process because "it's so fresh. It kind of just happened."
But the singer said she's at peace with the breakup.
"I believe that if it was supposed to happen, it would've happen," she said.