— -- A rare glimpse into the private life of Marilyn Monroe took place this weekend as love letters to and from the movie icon were sold at auction.
Julien's Auctions in Beverly Hills offered up "a love letter written to Marilyn by Joe DiMaggio after learning of his impending divorce which sold for $78,125," a post-auction release stated on the business's site.
In the letter, DiMaggio calls Monroe "Baby" and writes about his love for the actress.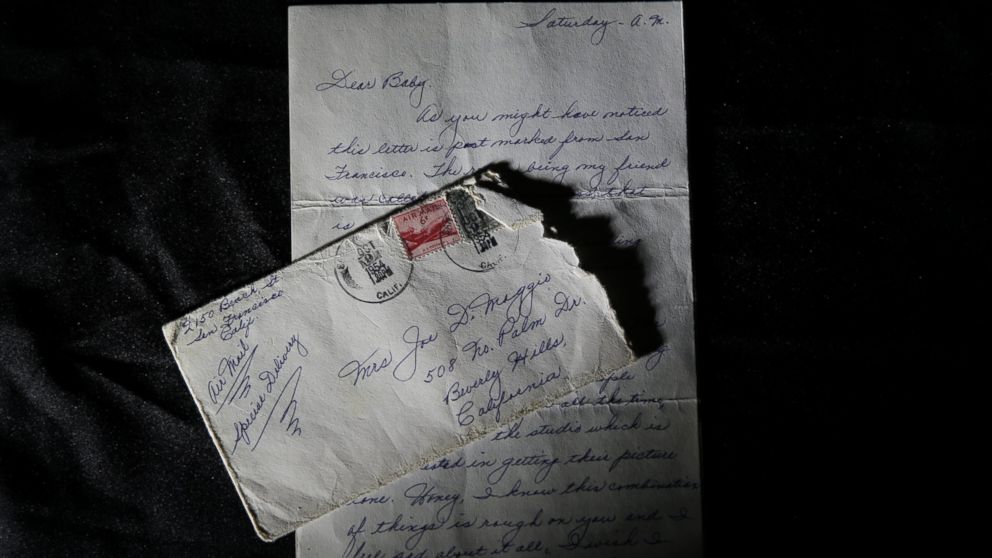 Also sold were an overcoat she wore, which went for $175,000, and "the Marilyn Monroe letter written to Arthur Miller," which sold for $43,750. A cocktail dress of hers, a black-beaded necklace and one of her brassieres also were purchased.
"The extremely rare and important collection of Marilyn Monroe memorabilia was originally given to her mentor and coach Lee Strasberg who later gifted it to a friend," the auction house noted.
The series was called the "Lost Archives of Marilyn Monroe."
Monroe died in 1962 at the age of 36, but not before she made her indelible mark on Hollywood in films such as "Some Like It Hot." Monroe was married three times, one of which was to baseball legend Joe DiMaggio. The two wed in 1954 and were married only 9 months. She later married playwright Arthur Miller.
Also sold during the "Icons & Idols" auction were pieces from Princess Diana, among other royals, including a slice of Prince William and Kate's wedding cake.