— -- Meet Laolu Senbanjo, the New York City-based artist behind the body art in Beyoncé's new visual album "Lemonade."
The Nigerian-born artist, who goes mononymously by Laolu, told ABC News today he finally saw his Yoruba body art come to life for the first time on Saturday evening when Beyoncé's project aired on HBO.
Laolu's body paintings, which he calls the "Sacred Art of the Ori" appear in the fourth chapter of "Lemonade" titled "Apathy," which features the song "Sorry."
Dancers adorned in Laolu's white Yoruba body paint move and sway while seated on a bus with Beyoncé, who recites a haunting monologue inspired by a poem by Somali-British poet Warsan Shire.
ABC News spoke with Laolu today, and here's what he had to say about his "life-changing" collaboration with Queen B:
How and when did you get involved?
It was December of 2015. Some people from Parkwood Entertainment, Beyoncé's company, messaged me on Instagram and emailed me saying that they would love for me to be part of a music video project with Beyoncé in two weeks. Of course, it was top secret, so I could not tell anybody.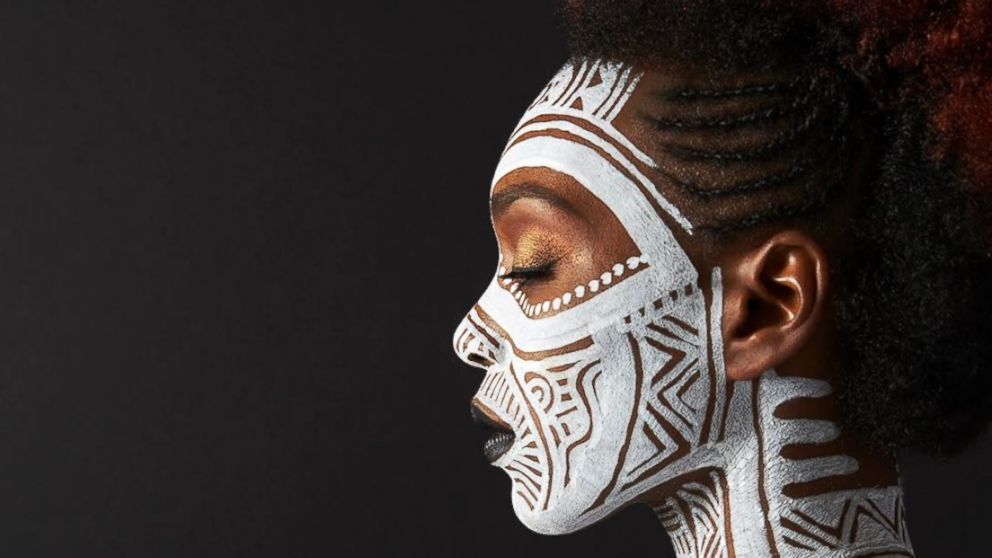 Then something came up and they asked me if I could come right away, so I dropped everything I was working on and went to New Orleans. People thought I was crazy, but when it's Beyoncé, you don't question it.
What did you do in New Orleans?
So I was asked to do my Sacred Art of the Ori for the dancers, and what that essentially means is Sacred Art of the Essence. The dancers were my canvas, my muses. I would watch and listen to their dance, body movements, energy smiles and strength and try to bring out what they were capturing with the movements in my paint.
The paint is a white ink with very spiritual meaning in Yoruba culture. It's something we often use as a dedication to worship of orishas, the gods in Yoruba religion. The vision Beyoncé had was very intense and deep -- connecting with the Yoruba culture and all. You know, the Yoruba religion and culture has traveled all over the world after the slave trade, and it resonates so much with African people from the diaspora all over the world.
Did you get to meet Beyoncé?
Yes! I wasn't painting that day, and she was just around the corner and called out to me. I was stunned she even recognized me at first, but it was absolutely amazing talking to her.
She told me she was sorry for the short notice and that she was grateful I came down, but I was thinking in my head I should be the one grateful! She told me she saw my art, my videos and that she loved my body paint and thought I was a genius. I was just like, 'Wow!' Trust me, it changed my life.
What was it like working with Beyoncé and her team?
Beyoncé is the first one in and the last to leave, and her energy is just on another level. She gets everyone working on their A-game, and you just feel motivated to do better than what you think is your best.
The directors and all the other people on the team are just talented, bright and gifted people. They made my job really easy and gave me no constraints on my art. It was an honor. I also got to connect with a lot of other people from the set who also had Nigerian roots or Yoruba roots, and it was beautiful talking with them.
Many people have likened Beyoncé to Oshun, the Yoruba orisha of womanhood. As someone with Yoruba heritage, how do you think she embodies Oshun?
Oshun is supposed to be very beautiful, and I mean just in the sense of beauty alone you can already see that in Beyoncé. She is also very in touch with herself and very much about spirituality, giving, sensuality and power -- all characteristics of Oshun.
And there are very different sides of Oshun, like her anger, which you Beyoncé channel in parts of the video like the part when she bursts open the door in her yellow dress and floodwaters come out.
Beyoncé is tapping into her roots, and it's so amazing honestly -- to see African coming to the forefront and being seen by millions of people. She is telling our story of the past, present and future through her art and I'm so happy to have been a part of it.
How much did you know about "Lemonade" and was it hard keeping it a secret?
All of us really didn't know much. I mean, we knew we were working for a music video and an album was in the works, but that was it. Whenever I caught up with people in video we would ask each other, 'Have you heard anything?' and talk in code, but no one ever knew anything.
When Beyoncé dropped "Formation," I was so excited, but then I realized the work we did was different, so I knew they were planning something bigger.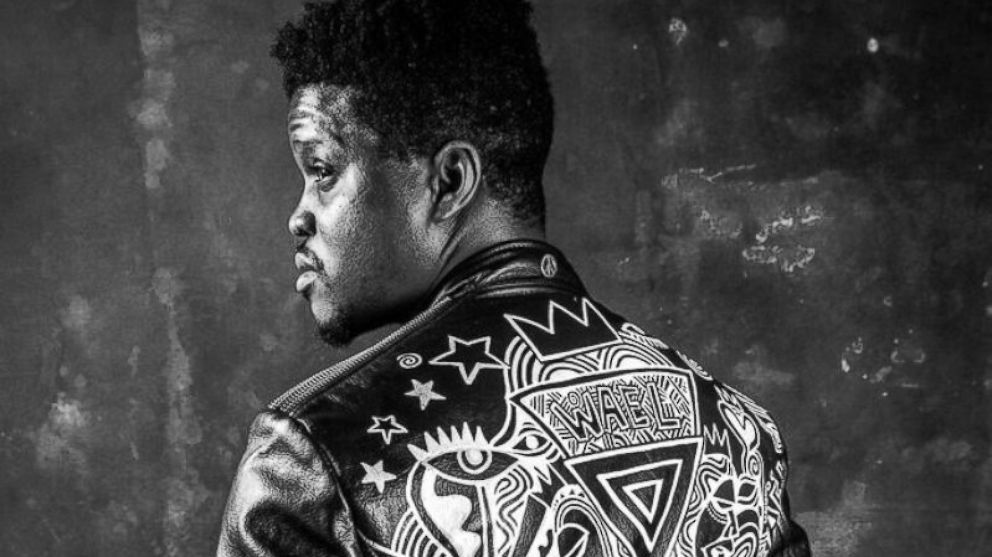 Ever since I got back to New York, I've had a big smile on my face. But I couldn't tell anyone I met or worked with Beyoncé. It's paid off, though. "Lemonade" was truly a masterpiece, true art, and I'm inspired more than ever.