Meghan Markle accompanies Prince Harry to Pippa Middleton's wedding reception
The appearance is another sign of the importance of the relationship.
— -- Meghan Markle has arrived with Prince Harry as his date to this evening's reception celebrating the wedding of Pippa Middleton and James Matthews.
Markle 35, joined Harry, 32, at the private reception at the Bucklebury home of Middleton's parents, Carole and Michael Middleton. The couple, who began dating last summer, joined nearly 300 other guests at the evening reception, including Middleton's sister Princess Kate and Prince William.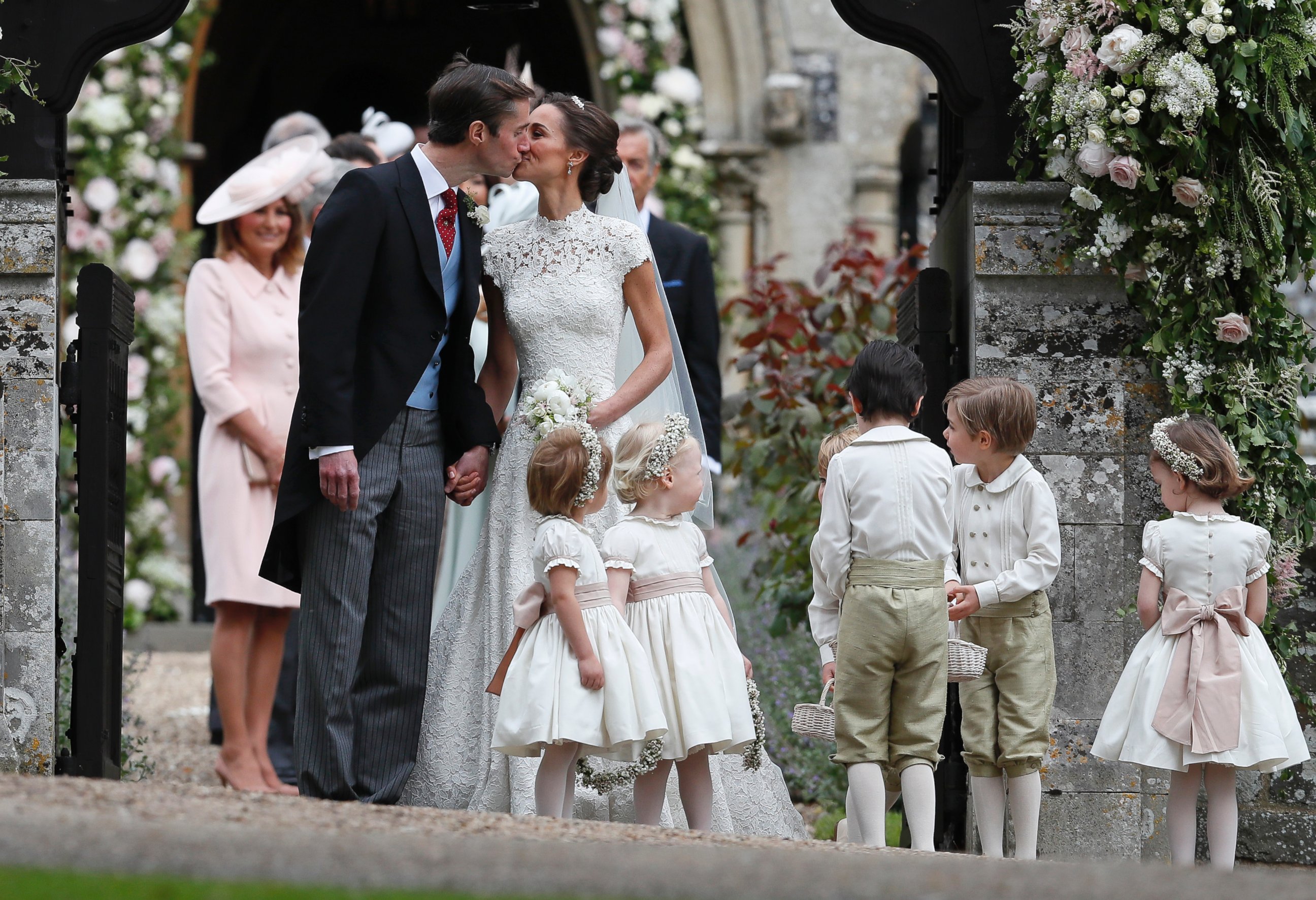 Markle's attendance with Harry at such a high-profile event has left many wondering whether wedding bells are not too far off for the couple.
The invitation is also particularly notable because it is the first time Harry has invited Markle to join him at an event with William and Kate and their two children, Prince George, 3, and Princess Charlotte, 2.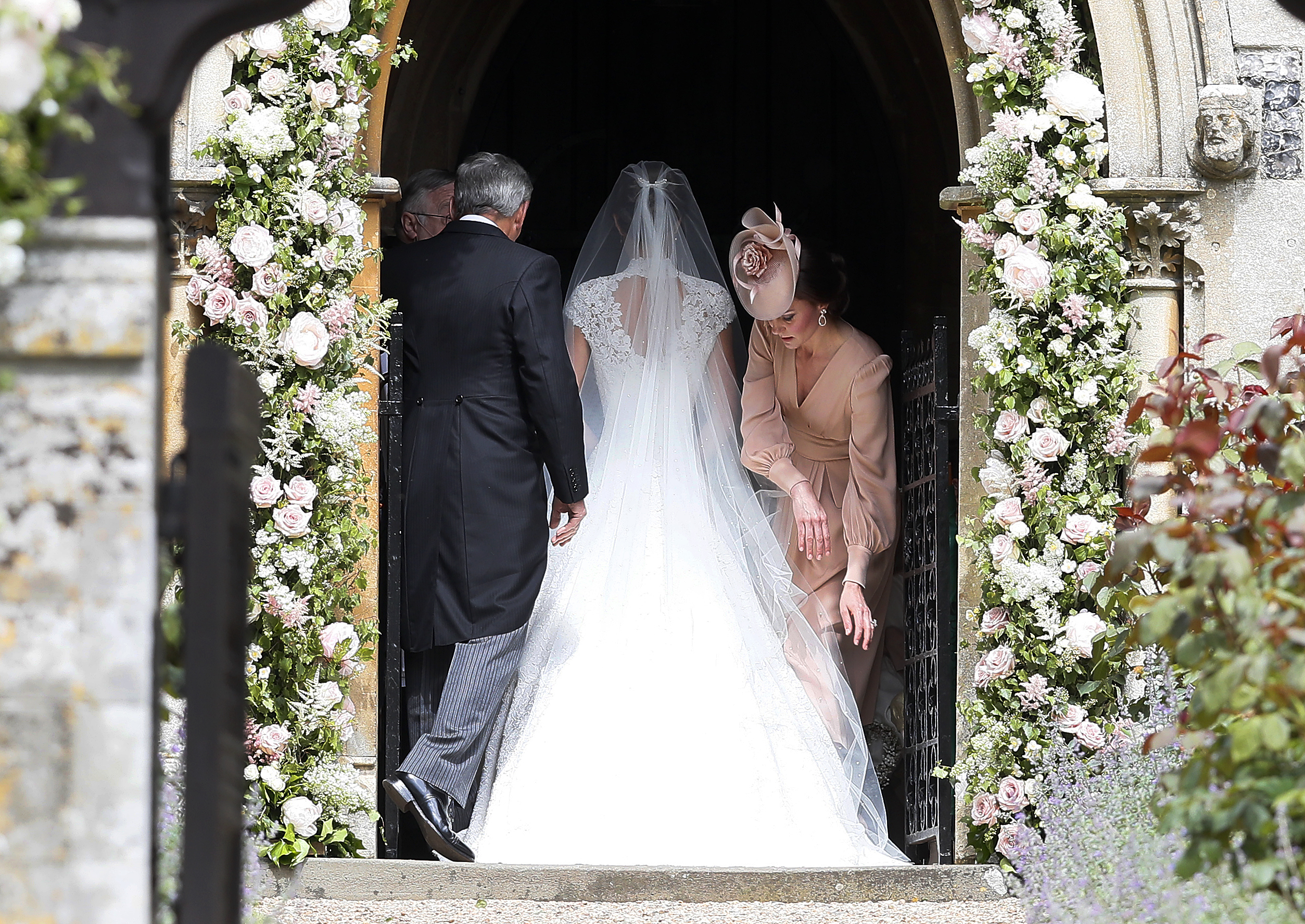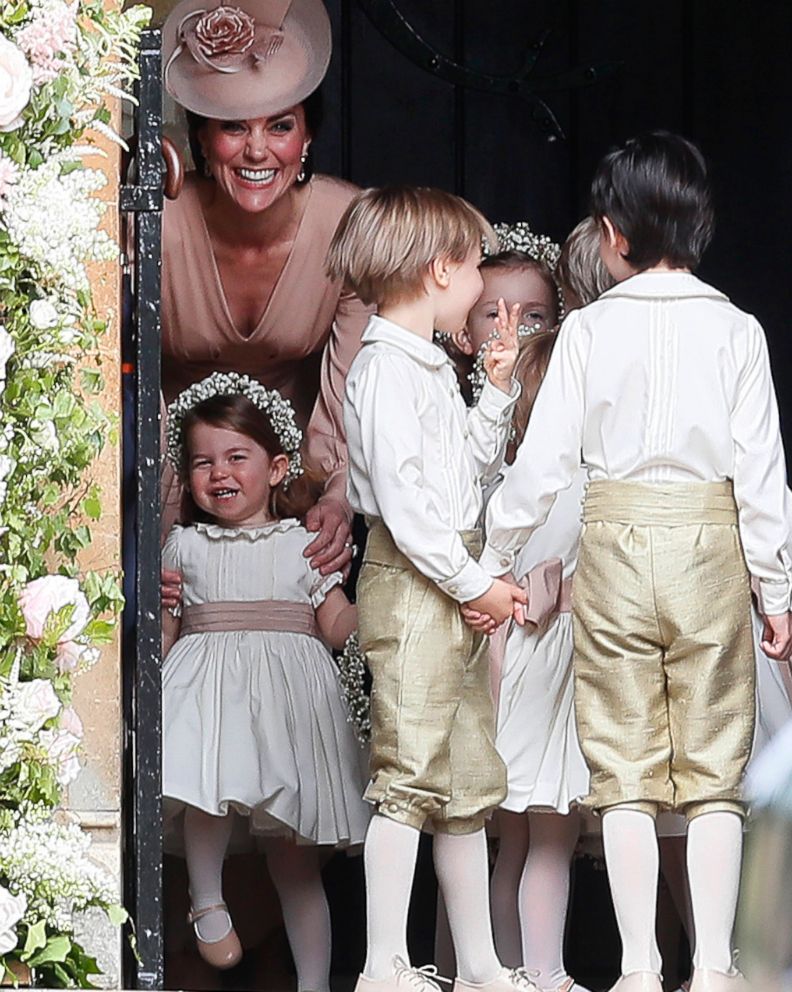 Markle did not join Harry, William and Kate at the reception in Englefield House, where guests went following the ceremony at St Mark's Church in Englefield, Berkshire, near the Middletons' Bucklebury home.
Approximately 100 guests were invited to the more intimate and exclusive church service. Middleton reportedly had a "no ring no bring" policy for the intimate ceremony inside St Marks Church.
However, Markle's no-show at the church was understood to be a decision driven by a hope that her appearance wouldn't be a distraction at the ceremony and a desire that it remain Middleton's big day. Middleton, 33, wore a gown custom designed by Giles Deacon in her wedding to Matthews, 41, a millionaire financier.
The fact that Harry was invited to the evening reception with his girlfriend is a clear endorsement of just how important Markle is to Harry.
Middleton and Matthews hired international event planning company Fait Accompli to oversee the logistics of their wedding celebration. The reception is catered by Table Talk, a high end firm where Middleton worked before Kate married William in 2011
The Middletons' mansion, dubbed "Bucklebury Manor," boasts seven bedrooms and sits on 18 acres of property with stunning gardens, fish ponds and a tennis court and pool. A large glass tent structure, estimated to cost more than $100,000 was erected on the property for the reception.
Today's event is the second wedding that Markle has attended with Harry in as many months. In March, she accompanied Harry to Jamaica for the wedding of a childhood pal from Eton, the school he attended as a teenager.
Earlier this month, Harry was photographed kissing Markle at a charity polo match at Coworth Park in Ascot, a significant step in the couple's relationship and the first time they attended a public event together as a couple.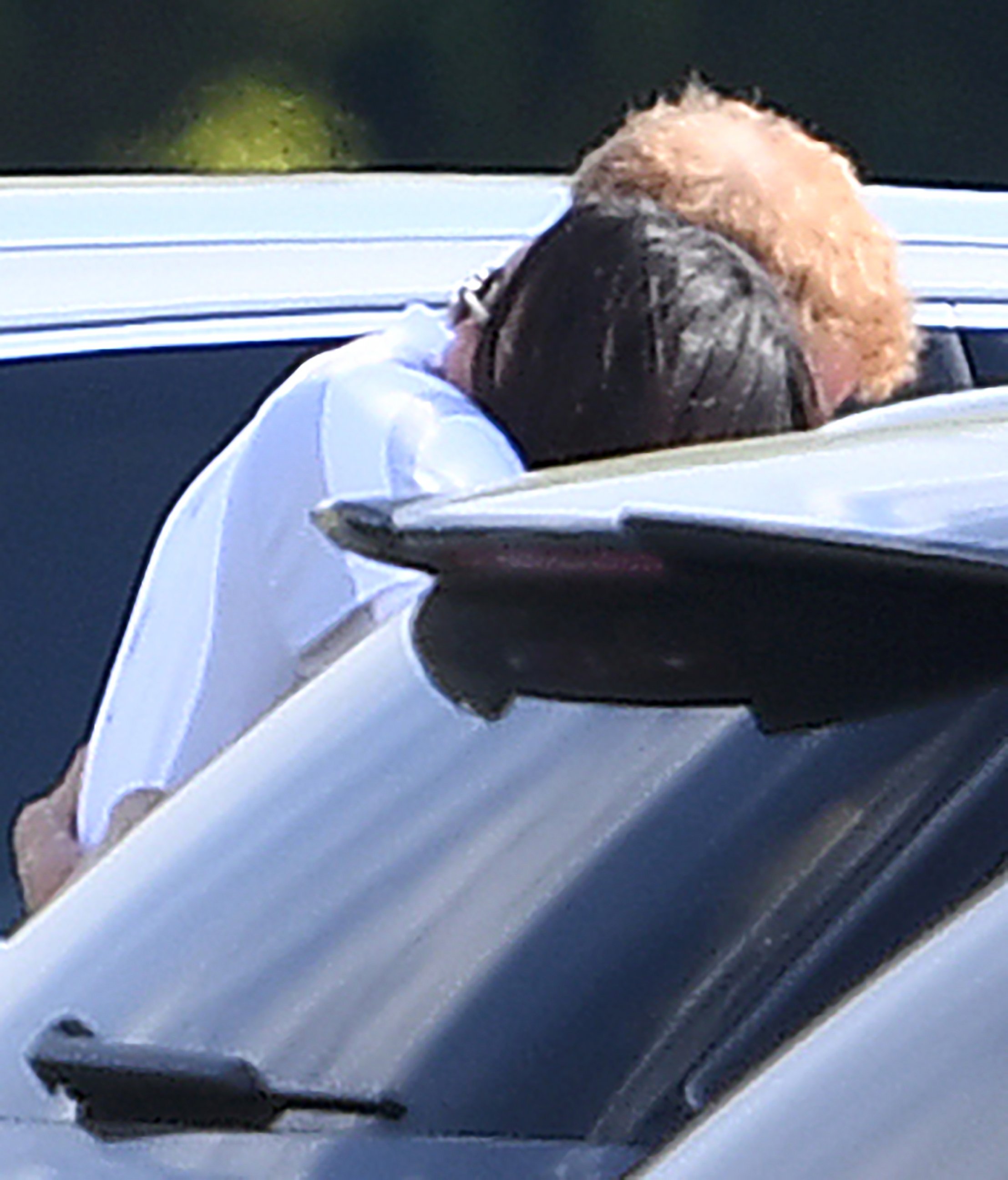 Harry also joined Markle in Toronto, where she films the TV show "Suits," for Easter instead of spending the holiday at Windsor with Queen Elizabeth II and the royal family, indicating just how serious the relationship has become.
Harry and Markle met last summer after being introduced by mutual friends. The couple kept their relationship under wraps for several months. They were photographed together for the first time last November attending a play and leaving the private members' club Soho in February holding hands.
Harry and Markle have been nearly inseparable, with the two jetting back and forth across the Atlantic to spend time together. The couple took a romantic vacation together after the New Year to view the northern lights in Norway.
The couple will be celebrating their one-year anniversary this summer and an engagement is expected shortly thereafter. Kensington Palace recently announced that Harry is embarking on an overseas tour in June to Singapore and then to Sydney, which will host the 2018 Invictus Games, the international sporting competition founded by Harry for wounded servicemen and women.
This fall, the Invictus Games will be held in Toronto, where Markle lives most of the year. It's expected that Markle will attend the Invictus Games to show support for Harry.
The actress recently shut down her lifestyle blog, The Tig, and gave up her fashion line at Canadian clothing chain store Reitmans, two more indications that an engagement may be imminent. The royal family fiercely guards their privacy so Markle reducing her public profile would be necessary if she is to join the royal family.
Markle, born to a white father and an African-American mother, would be the first biracial princess to join the the Windsor family if Harry were to propose.
Harry, fifth-in-line to the British throne, would still need to get permission to marry Markle, who is divorced. Royal experts do not see this, however, as an impediment to a marriage for Markle and Harry because the monarchy has modernized since Edward VIII abdicated the throne for a divorced Wallis Simpson.
Harry's father, Prince Charles, married his longtime love, Camilla, who was also divorced, in 2005.