— -- Actress Meghan Markle smiled and shied away from answering when asked whether she hoped to marry her boyfriend, Prince Harry.
The "Suits" star received a rousing round of applause from her fans at the 2017 ATX Television Festival in Austin Sunday but got straight to business and avoided answering any personal questions.
Markle, 35, who plays paralegal Rachel Zane on "Suits," slipped in the back door of the Paramount Theatre wearing a red floral dress for the table read with her fellow cast members.
Markle, who began dating Harry last summer, did reveal that the "Suits" cast, who have been fiercely protective of her privacy, felt like "family."
The actress shared that the close-knit cast has a special bond because they all shoot together in Toronto.
"We were in a group email the other day and I was saying we'd all lived in the same corporate housing so on top of working together we were living together which makes a whole different dynamic, I think," Markle said. "We just became this whole family right out the gate."
Speculation has been rampant that Markle, a California native and the daughter of an African-American mother and Caucasian father, could become the first American biracial princess to join Britain's royal family.
Markle was Harry's date last month for Pippa Middleton's wedding reception to financier James Matthews. She joined Harry, 32, at the private reception at the Bucklebury home of Middleton's parents, Carole and Michael Middleton, which also featured as guests Princess Kate and Prince William.
Markle's attendance with Harry at such a high-profile event has left many wondering whether wedding bells are not too far off for the couple.
The invitation was also particularly notable because it marked the first time Harry has invited Markle to join him at an event with William and Kate and their two children, Prince George, 3, and Princess Charlotte, 2. The fact that Harry was invited to the evening reception with his girlfriend is a clear endorsement of just how important Markle is to Harry.
It is the second wedding that Markle has attended with Harry. In March, she accompanied Harry to Jamaica for the wedding of a childhood pal from Eton, the school he attended as a teenager.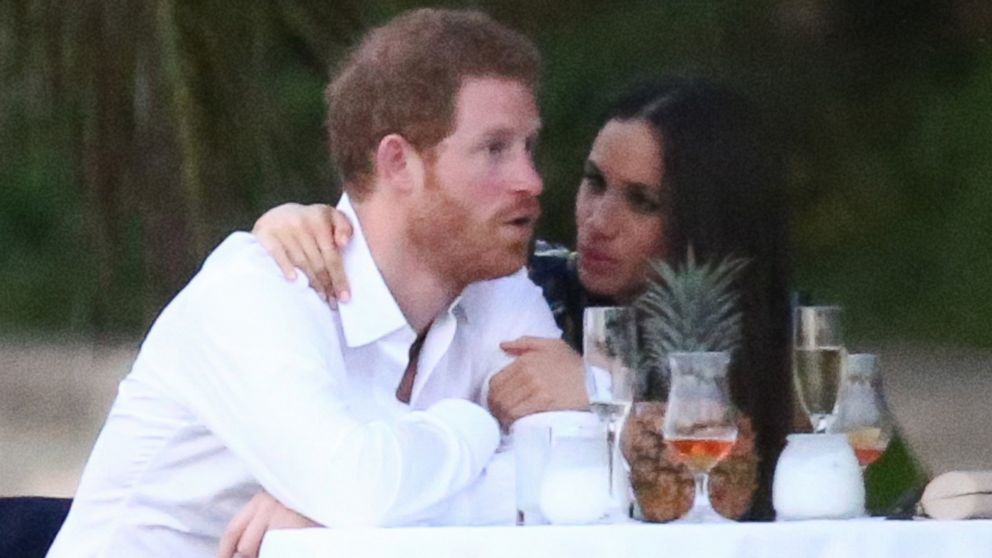 Earlier last month, Harry was photographed kissing Markle at a charity polo match at Coworth Park in Ascot, a significant step in the couple's relationship and the first time they attended a public event together as a couple.
Harry also joined Markle in Toronto for Easter instead of spending the holiday at Windsor with Queen Elizabeth II and the royal family.
The couple will celebrate their one-year anniversary this summer and an engagement is expected shortly thereafter. Harry recently spent a week on an overseas royal tour in Singapore and Sydney, which will host the 2018 Invictus Games, the international sporting competition founded by Harry for wounded servicemen and women.
This fall, the Invictus Games will be held in Toronto, where Markle lives most of the year. It is expected that Markle will attend the Invictus Games to show support for Harry.
The actress recently shut down her lifestyle blog, The Tig, and gave up her fashion line at Canadian clothing chain Reitmans, two more indications that an engagement may be imminent.
The royal family fiercely guards their privacy so Markle reducing her public profile would be necessary if she were to soon join the royal family.