Meryl Streep's Doppelganger Daughter, Mamie Gummer, Talks Family Life
Mamie Gummer didn't just inherit great acting chops from her mom.
August 12, 2015, 12:15 PM
— -- Mamie Gummer didn't just inherit great acting chops from her three-time Academy Award-winning mom, Meryl Streep. In her new movie, "Ricki and the Flash," you can see she looks just like her, too!
Gummer plays Julie, the troubled daughter of Streep's rock-star character, Ricki. Gummer told ABC News it didn't take long to realize that being a doppelganger to her superstar mom has both its perks and challenges.
"I remember trying to kind of fly under the radar when I first got out of school. And I went to general casting meetings, like at soap operas," Gummer said. "It didn't' fly. It does sort of precede every door that I walk into in this way."
Gummer, 32, told Peter Travers she was a bit nervous about taking on the role in "Ricki and the Flash," which called for her to lash out at Streep on screen.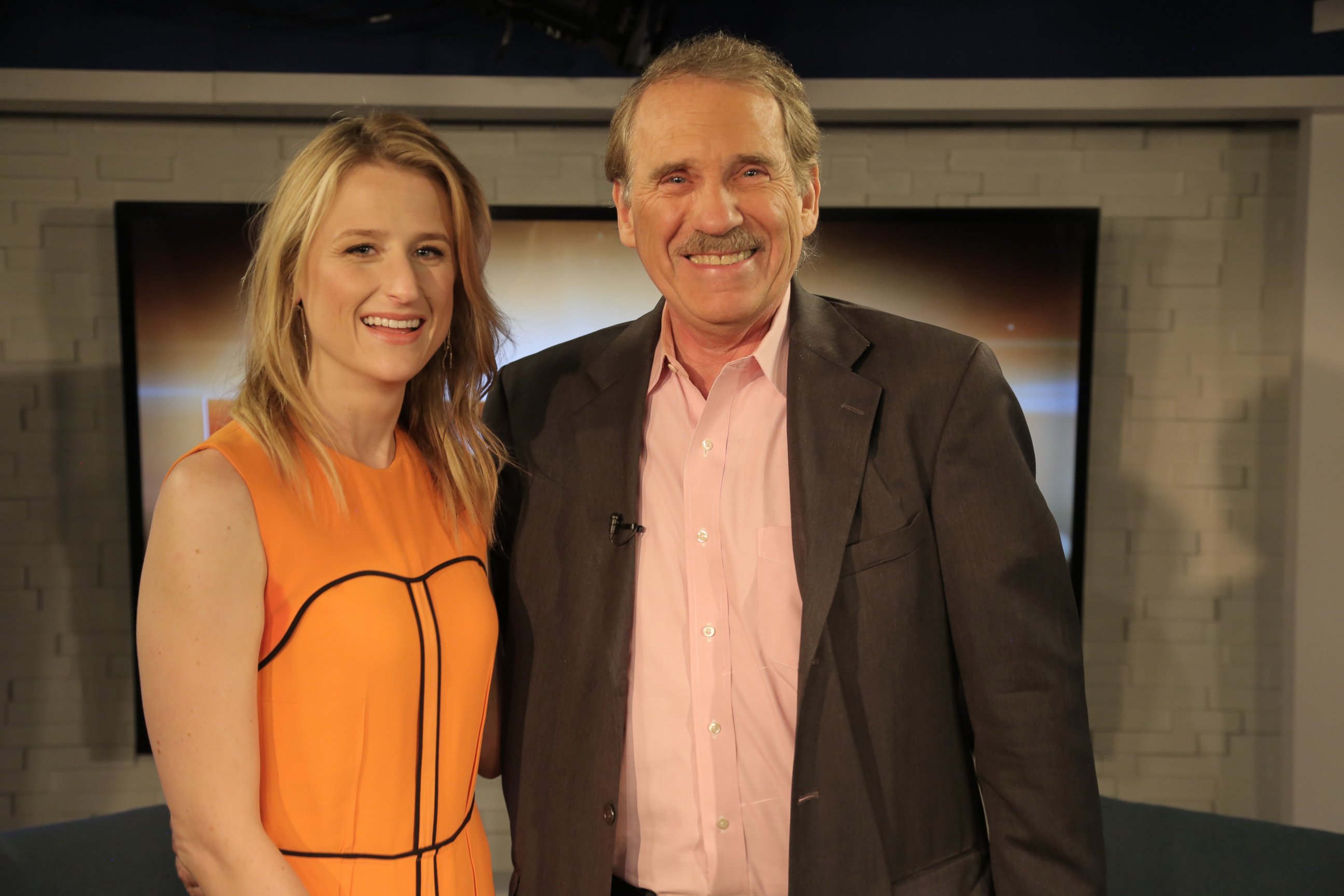 "I didn't want her to take it personally, to be wounded at all. But after the first take, after the first couple of takes, Jonathan [Demme] yelled, 'Cut,' and I looked to her [Streep] like, 'Are you OK?' And she just had this big grin on her face. She was thrilled … because I had done a good job," she said.
While Gummer and Streep, 66, have both chosen acting careers, Gummer says there are still some of her mom's films she refuses to watch.
"There's actually a lot I haven't seen. I've seen many, but there are ones I just don't want to see for various reasons, like 'One True Thing.' I don't want to see her suffering. Nor do I want to see anything romantic," Gummer said, cringing.
"I loved 'Mama Mia,' loved Margaret Thatcher, 'The Iron Lady.' But I have seen a lot of the films. I'd say most of them."
Some might say that Gummer was destined to be on film. Streep was pregnant with her when she won an Oscar for "Sophie's Choice (1982)."
"So I basically have won an Oscar," Gummer joked.
Just 20-months later, Gummer began her career playing Streep's daughter in the film "Heartburn."
"Ricki and the Flash" is in theaters now.