— -- Michael Phelps walked away from the Rio Olympics with five gold medals and one silver but it was a special moment with his 3-month-old son, Boomer, that made Phelps emotional.
Phelps, 31, who is engaged to Nicole Johnson, was preparing to swim his final Olympic race in the 4x100 meter medley relay last weekend when something from Boomer caught his eye.
"When I got out of the warm-up pool for the last time to get ready to go up to the blocks, I have the white shoes that I wore pretty much every finals," Phelps told ABC News' T.J. Holmes Monday. "In the left foot, there's a footprint of him, inside of my shoe, and I put my shoe on and I looked down at it and I started to get emotional because I knew he was in the stands.
"Being able to have our first child witness my last Olympics ever, my last ever, I mean, it's just dream come true after dream come true," he said.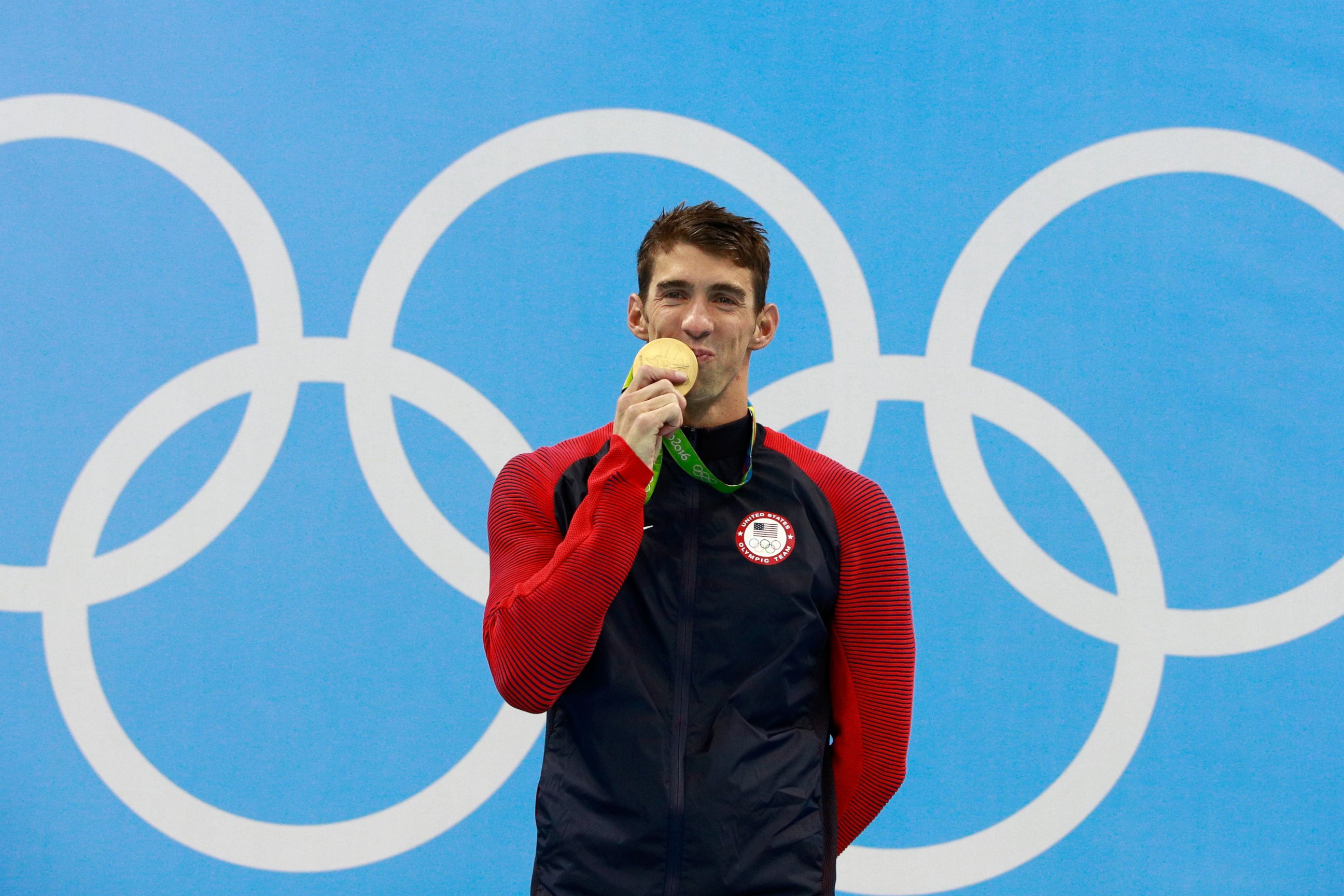 Phelps is now the most decorated Olympian of all time, with 28 medals in all, but he is getting used to carrying a new kind of hardware in his role as dad.
"I was walking with my backpack on one shoulder, the baby's backpack on the other shoulder and the car seat in one hand so daddy duties are on me," he said. "[It's] something I'm excited about and proud of."
Phelps, a Baltimore native, said after his last race that this Olympics will be his last. When asked whether he will reconsider if he finds himself with the desire to compete again in four years, Phelps gave a clear answer.
"No, I'm done," he said.