Any dog owner will tell you that when you lose your beloved pooch, getting a new one right away isn't the best solution.
Interested in
?
Add as an interest to stay up to date on the latest news, video, and analysis from ABC News.
Miley Cyrus knows that now, too.
Miley Cyrus Opens Up About the Death of Her Dog Floyd
Cyrus's dog Floyd, whom she referred to as her favorite of all her dogs, recently died. Cyrus's mom tried to make her feel better by giving her an adorable puppy named Moonie. But Cyrus decided not to keep the dog because she's not ready emotionally.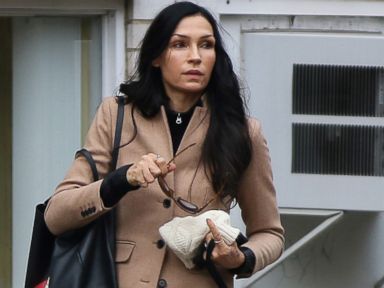 She tweeted a picture of herself holding Moonie with the message: "Moonie, thank you for giving me so much love, comfort, & peace. It's just too soon for me right now." She added the hastag "#missingmoonie."
Skidmore College to Offer a Course on Miley Cyrus
But it isn't just an emotional problem for Cyrus: She was also nervous about the dog's small size.
The singer hasn't publicly addressed what happened to Floyd, but there have been reports that he was taken by a coyote. Cyrus alluded to this in her response to a fan who asked where Moonie will end up. She replied, "my friends mom who has a tiny pup 4 him 2 play with: Molly After what happened Im scared 2 have a tiny dog."
When another fan wrote, "Oh, I'm a bit sad but I know that Moonie will be happy," Cyrus replied, "& SAFE! That's the most important part of loving a puppy. They depend on you."