Music reviews: Lana Del Rey, Nine Inch Nails, Foster the People
Lana Del Rey teams up with the Weeknd on her fourth studio album.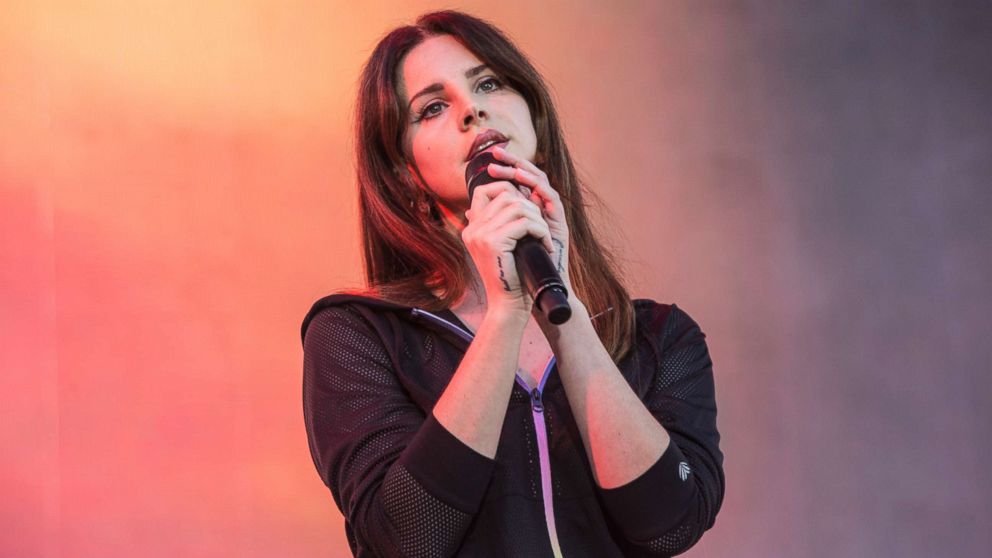 — -- This week, modern chanteuse Lana Del Rey releases her new album, Nine Inch Nails release a vibrant EP, Foster the People return with a surprisingly fresh record, ska-infused pop-punks Goldfinger return after a nine-year break, the Black Crowes' Chris Robinson drops his latest album and country band Parmalee release a new, eclectic set.
Lana Del Rey's "Lust for Life"
***1/2
The first thing that will probably be apparent about Lana Del Rey's "Lust for Life" is the uncharacteristically bright smile that the singer is showing on the cover. That definitely indicates a shift. While this record still has the same sedated nods to Nancy Sinatra-style balladry, this is a happier-than-usual set, anchored by the lead single, "Love." That opener sounds kind of like a bizarre cross between a '50s love ballad, Journey's "Don't Stop Believin'" and Springsteen's "Hungry Heart."
Next comes the title track, which pairs the singer with the Weeknd. This is a perfect coupling, since both performers like to sing about getting freaky in various woozy states. This sounds like a modern answer to the girl groups of the '60s. It does play to some of Del Rey's most grating aspects, but it works.
As the album progresses, it gets even more focused from the trippy beats of "In My Feelings" and the spacey, "Coachella – Woodstock in My Mind."
"God Bless America – and All the Beautiful Women in it" has a cool, vaguely Spanish quality in its guitarwork, while Del Rey gets reunited with her "National Anthem" video co-star, A$AP Rocky on "Summer Bummer" and "Groupie Love."
Toward the end of the record, she has two of the most surprising collaborations: Stevie Nicks on "Beautiful People Beautiful Problems" and Sean Ono Lennon on "Tomorrow Never Came."
The dream-like "Heroin" has a dangerous romanticism underneath its core, but if you listen to the words, it also (perhaps too subtly) warns of the hazards of the drug.
Throughout the collection, Lana Del Rey is writing a warm mood piece about the darker underbelly hiding beneath the most celebrated parts of California. This is a record about people living secret lives just below all the glamour.
"Lust for Life" provides for an interesting, dense listen. Will it win her new fans? It is hard to tell. She keeps the low-key energy but with her use of melody and lyrics, she shows a bit more optimism than she has on her previous work. Nevertheless, she still continues to be quite a cinematic balladeer.
Focus tracks:
"Coachella – Woodstock in My Mind" This fresh, bright bit of pop-driven trip-hop paints a very vivid picture with its many lyrical details. This is easily one of Del Rey's best songs to date.
"Love" This is definitely the defining track of the record. Even though she keeps her signature calm, it's as if this was written because she was sick of people complaining about her dour demeanor. This is her conscious attempt at a populist ballad and it serves her well.
"Beautiful People Beautiful Problems" (Featuring Stevie Nicks) These two singers sound excellent singing together on this ballad. The two harmonize with each other quite effectively.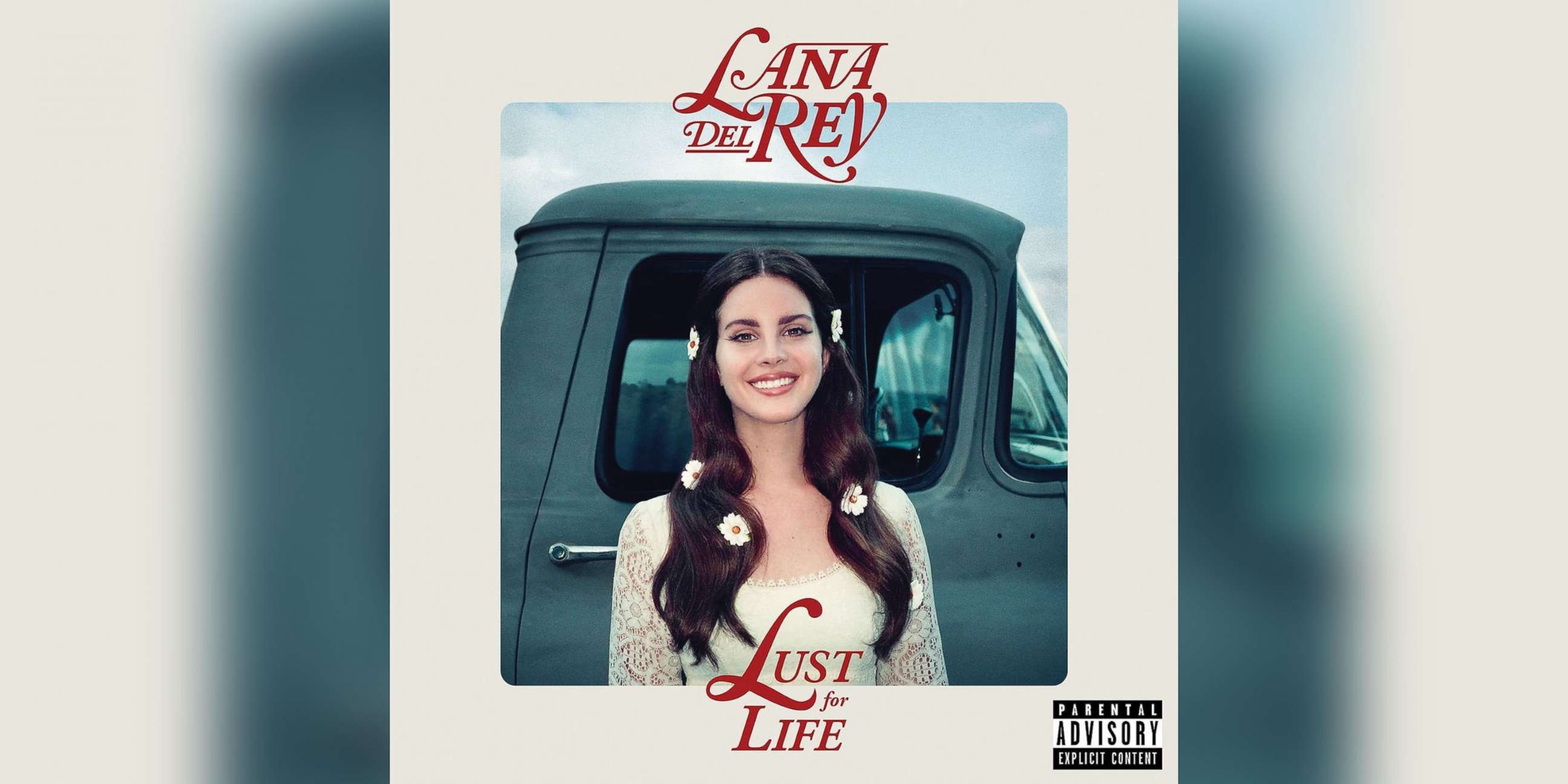 Nine Inch Nails' "Add Violence"
****1/2
Trent Reznor's second EP in seven months, "Add Violence," continues the thread begun by December's "Not the Actual Events." Again, his scoring partner, Atticus Ross, is now a full-fledged member and across these five tracks, Reznor explores a shockingly diverse number of styles.
The opener, "Less Than," rocks while also recalling the industrial dance-pop that fueled the band's classic debut, "Pretty Hate Machine." Time has been very kind to Reznor and over the years he has become a more studied craftsman. In just under 25 minutes, he lays down some impressive groundwork, especially on the nearly 12-minute workout, "The Background World," which impressively builds itself up before devolving and slowly disintegrating into nothingness. Reznor has constructed a strong through-line across his career.
"This Isn't the Place," for instance, sounds like a clearer answer to something that might have been on "The Downward Spiral," while "The Lovers" feels like free-jazz score exercise in some places, anchored by a dissonant jungle rumble. Using electronics and heavy guitars together, Reznor can still create a sense of menace, but "Add Violence" often finds most of its chaos at its quietest and most unhinged points.
You might find yourself wishing Reznor and Ross would construct a full-length album instead of going the EP route, but "Add Violence" and "Not the Actual Events" stand as sizable enough statements to stand on their own. Reznor just gets more ominous and driven over time. He's still very much in top form.
Focus tracks:
"Less Than" There's almost an audible tape hiss on this track, as if Reznor is using vintage equipment to create this track. This song is exactly the kind of track classic NIN fans would want. Reznor can still seethe with the best of his peers.
"The Background World" Sure this takes up roughly half the EP's length, but it should also probably get a single edit. As it devolves into static, it is almost as if you can wave it goodbye. By the end, it sounds like a record needle scraping an empty turntable. Reznor has always been a fan of such dissonance.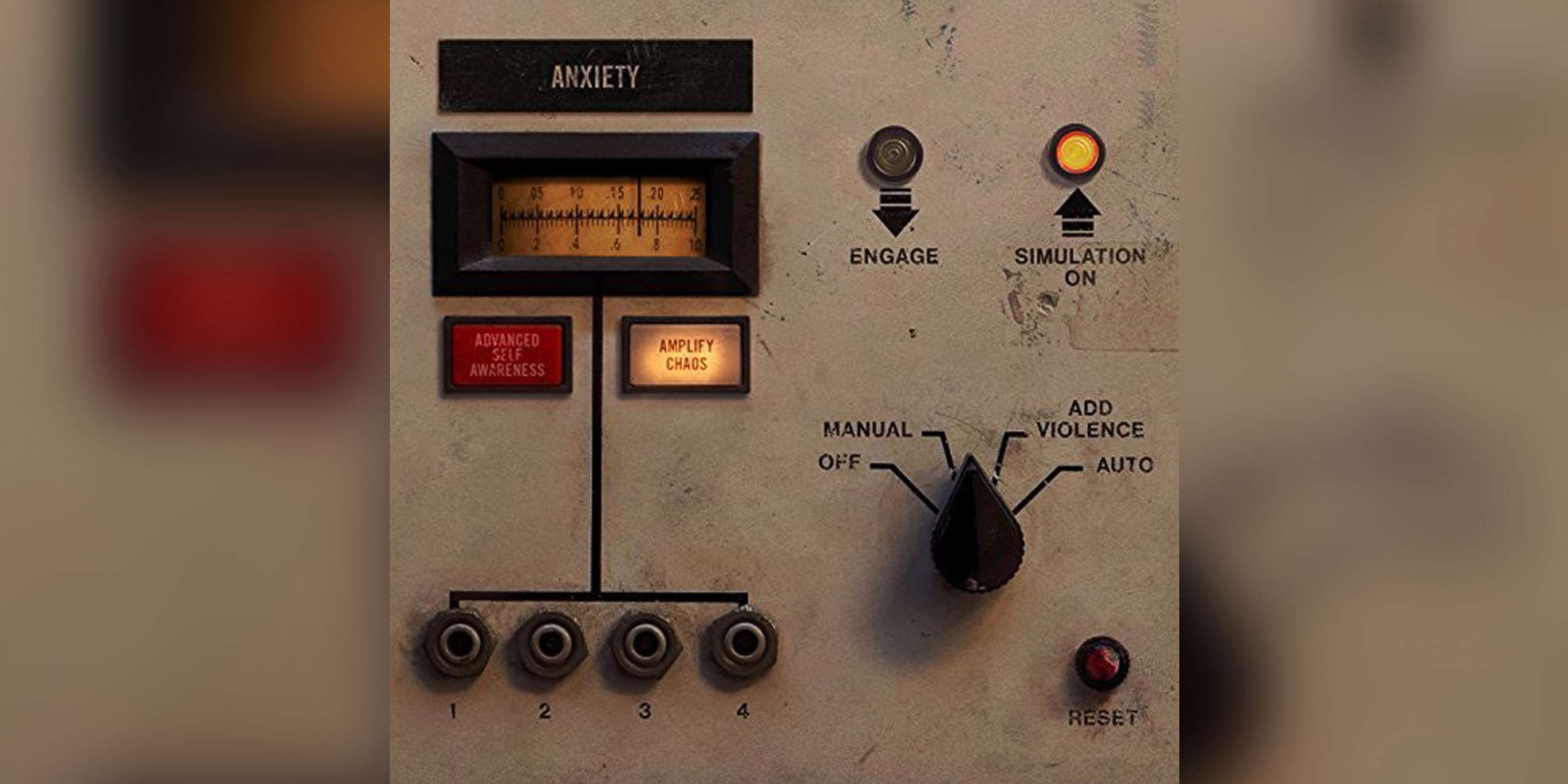 Foster the People's "Sacred Hearts Club"
****
After hitting a sophomore slump with its last album, "Supermodel," three years ago, Foster the People returns with a disarmingly confident electro-pop album, "Sacred Hearts Club." You get the feeling that Mark Foster and company are going after the same sound Fitz & the Tantrums targeted on their last couple releases, only Foster has infinitely more success. This is a catchy, bouncy record, but it isn't afraid to show some dark edges.
Part of me wants to hear Mike Doughty of Soul Coughing cover "Pay the Man," while "Loyal Like Sid & Nancy" is a bizarre, truly bewilderingly exciting trip. This is an undeniably compelling club record and it more than lives up to the hype that the band earned from its single "Pumped Up Kicks." It just takes so many freaky turns that you can't turn away.
Particularly during the second verse of "Sit Next to Me," Foster momentarily has a vocal resemblance to Prince, and it takes a really rare amount of talent to make a song like "I Love My Friends," sound funky and fun instead of cheesy.
The momentary freak-out of "Orange Dream" is just as alluring as it is strange while "Lotus Eater," the album's one mighty dose of alt-rock, finds the band wanting to show off an unhinged side. Sure, "Doing It for the Money" sounds as if it was crafted with the radio in mind, but "Sacred Hearts Club" is a daring, risky record with a lot of cool wrinkles. It is a surprisingly fresh party record that will confuse some and astound others. Either way, it is a clear winner and the band's strongest effort to date. This is definitely an album I didn't see coming.
Focus tracks:
"SHC" This is a summer dance hit waiting to happen. It has a slickness, but it is both joyous and freshly executed.
"Lotus Eater" This song is an argument for the group's next album to be much more rock based. It sounds like a volatile breath of fresh air.
"Loyal Like Sid & Nancy" This is wonderfully claustrophobic in sections but it also begs to be blasted over some loud speakers. In comparison to the group's previous work, this seems like a huge sonic step forward. It could alienate some of the group's fans, but it is a powerful experiment. Not only is the reference in the title a surprise, but the song also name checks cult indie songsmith Daniel Johnston in its lyrics.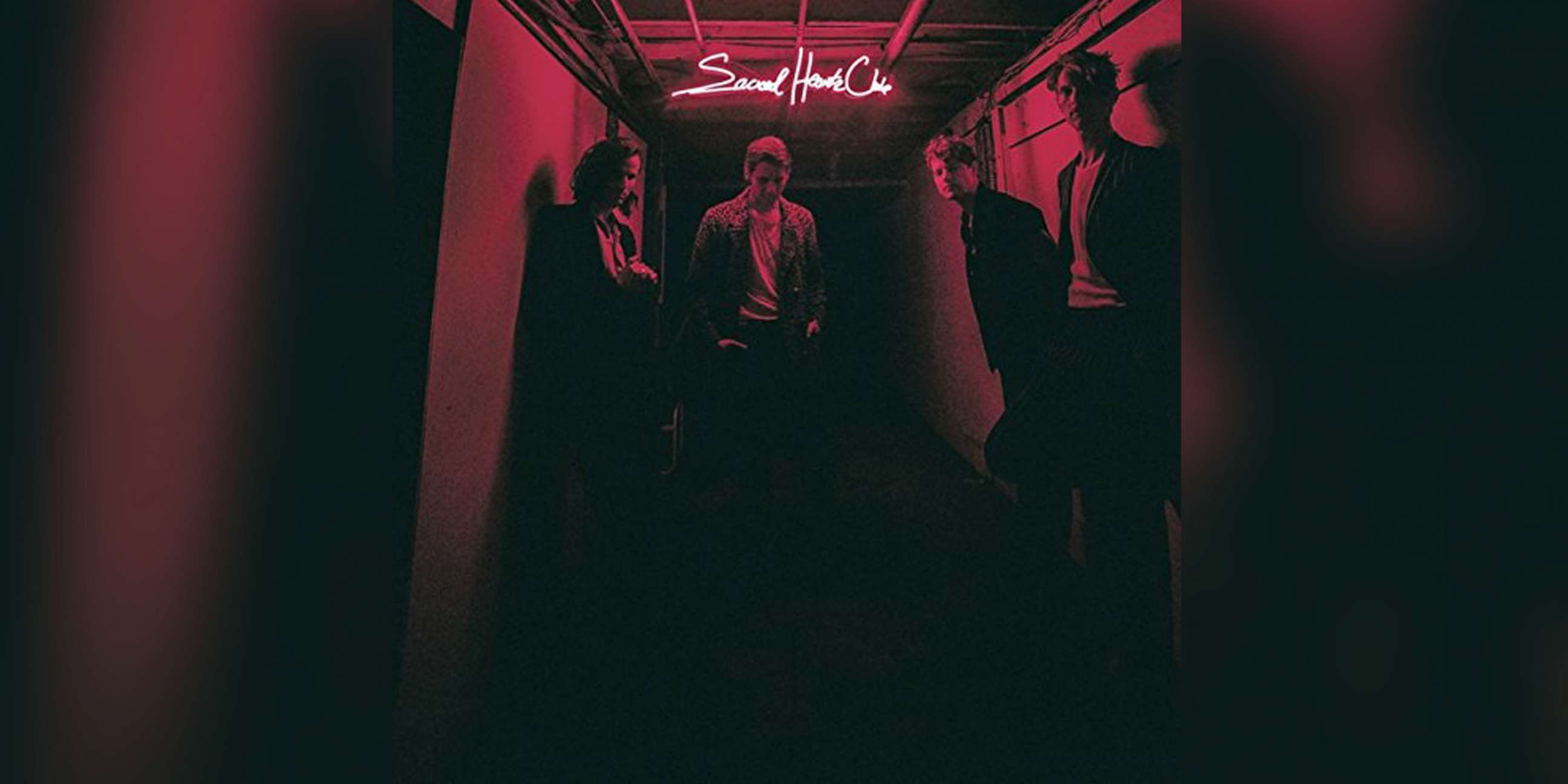 Goldfinger's "The Knife"
***1/2
"The Knife" marks the return of celebrated ska-flavored punks Goldfinger. The band's last album was 2008's "Hello Destiny." Really, it is the return of John Feldmann, the group's leader who has reformed the band with members of MxPx and Story of the Year. Travis Barker of Blink 182 plays drums on all but one of the tracks, which is fitting because in the years since the last Godfinger release, Feldmann has become an in-demand producer, notably sitting behind the boards on Blink 182's "California" and 311's amazing "Mosaic." Here, Mark Hoppus sings with Feldmann here on "See You Around" and Nick Hexum guests on "Liftoff."
This might not be a Goldfinger album in the purest sense, but it captures a catchy pop-punk energy that still sounds refreshing, even when Feldmann sings about no longer being in touch on "Am I Deaf" or about dentistry on "Orthodontist Girl."
"Beacon" has a nice rise that quickly becomes thunderous, and "Who's Laughing Now" sounds like a call to arms as it quotes "Ring Around the Rosie."
"Say It Out Loud," has a Motown stomp of a beat, even if it begins with the lines, "Hate is a strong word / But I don't want to live my life in fear." Any way you look at this record, it seems like Feldmann came prepared. "Put the Knife" sounds like a vintage '90s pop-punk gold. "Get What I Need" is some nostalgic ska-infused rock.
"The Knife" is a record that looks fondly back on the past. He hasn't lost his cheery demeanor, but perhaps his recent 50th birthday is causing Feldmann to really reassess his life. This isn't a perfect record, but it does capture its desired sweet spot and should more than please Goldfinger's fan base. It's quite an enjoyable record.
Now if only we could get Swedish electro-pop duo the Knife to re-form and call an album "Goldfinger."
Focus tracks:
"Am I Deaf" This is by far the best song on the record as Feldmann laments, "Sometimes I feel so old. / Yeah / Am I deaf, or am I just a little left / Of what they listen to today?" It's one of the best songs about realizing that you have fallen out of touch. It deserves to be a hit, thanks to an amazing melody.
"Don't Let Me Go" (Featuring Taka [One OK Rock]) Not only does this song sound like a sharp radio single; it also recalls the kinds of sounds Feldmann helped 311 explore on "Mosaic." The horn section also adds a fitting bit of bite.
"See You Around" (Featuring Mark Hoppus) Hoppus and Feldmann sound like brothers singing next to each other and this song should be a must-hear for people who also enjoy Blink 182's recent work.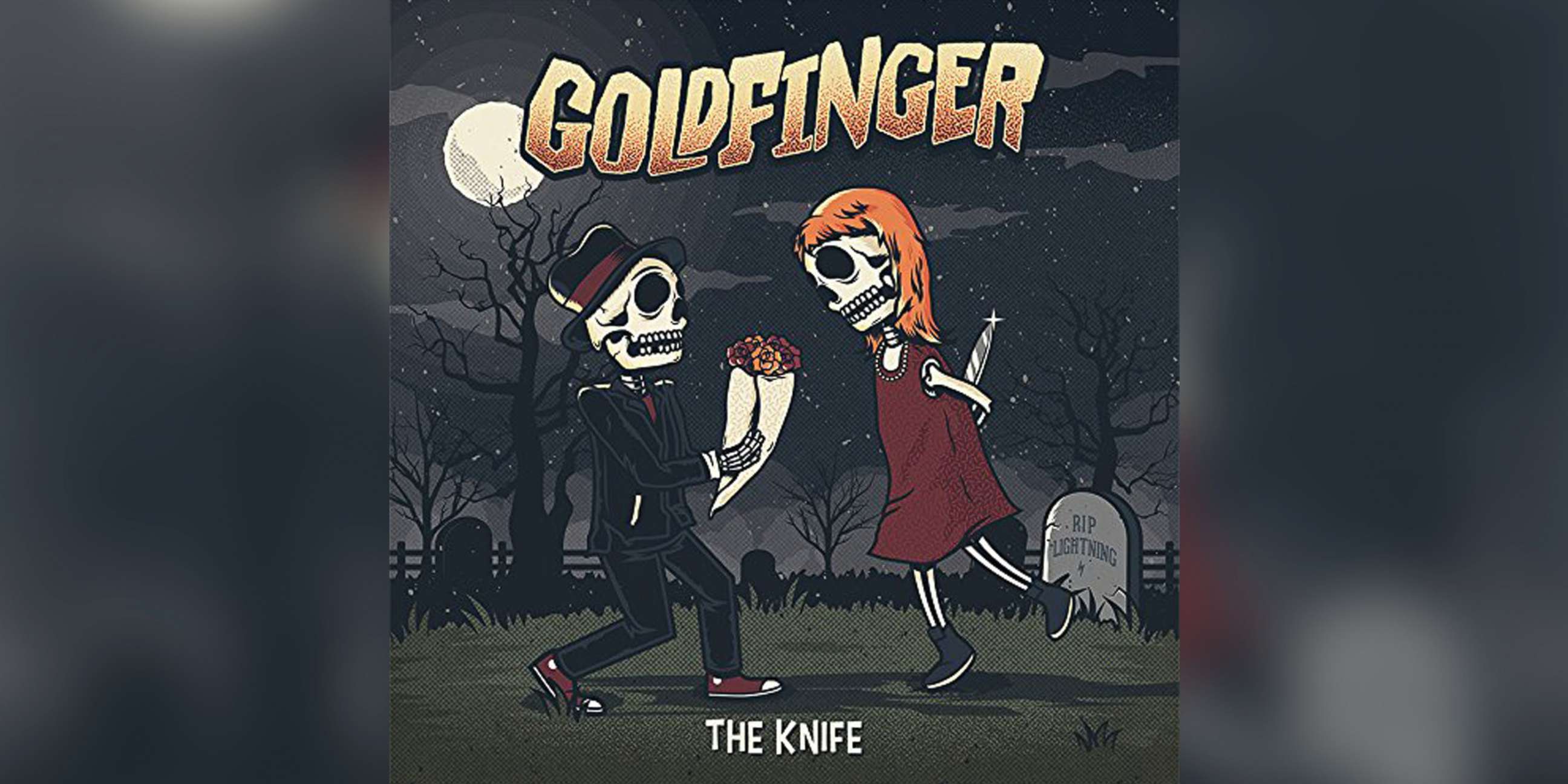 Chris Robinson Brotherhood's "Barefoot in the Head"
***1/2
In spite of its heinous title, Chris Robinson Brotherhood's new album, "Barefoot in the Head," is much more substantial and focused than last year's woozy and lost "Anyway You Love, We Know How You Feel," finding the former Black Crowes singer realigning himself with the groove.
This album goes from upbeat jam-band numbers like "Behold the Seer" to softer and more varied material like "She Shares My Blanket." Robinson does his best Dylan impression on "Hark, the Herald Hermit Speaks," which also boasts some excellent organ and piano work. On "Dog Eat Sun," there is a serene, almost meditative quality to song's opening riff and overall mood.
"Blue Star Woman" on the other hand is what would happen if Tin Pan Alley met wah-wah blues. "High Is Not the Top" has some catchy banjo and perhaps melodica action, while "Glow" makes some nice use of some slight Indian influences.
This album is at its best when Robinson is allowed to show his funkier side, bringing to mind the Black Crowes' cover of "Hard to Handle," but throughout the set, no matter the tempo, he still shows a much stronger attention to song-craft. The awkward haze of "Anyway You Love, We Know How You Feel," has lifted, making for a much more satisfying record.
On "Good to Know," he even gets a little playful, bouncing his vocals off of a cheeky, echoing keyboard line. There's a looseness to this record and an easy-going quality throughout, but it makes sure not to be overtaken in mood this time around. Craft is much more evident.
"Barefoot in the Head" is a very satisfying record that shows that Robinson is once again finding his way, creating something new while paying attention to Southern rock and jam-band traditions.
Focus tracks:
"Hark, the Herald Hermit Speaks" You kind of have to wonder if the Dylan impression here was just done as an of-the-moment experiment or if it was concretely planned. Either way, against the odds, it really works, giving the track a classic sensibility. The band is also in top form here.
"Behold the Seer" This is a really groovy exercise, anchored by some wah-wah keyboard work. But it also plays to Robinson's most soulful side.
"Glow" On the softer second half, this ballad is a definite highlight. It's also mixed well, giving each instrument room to breathe. When the flute comes in, it is a nice touch.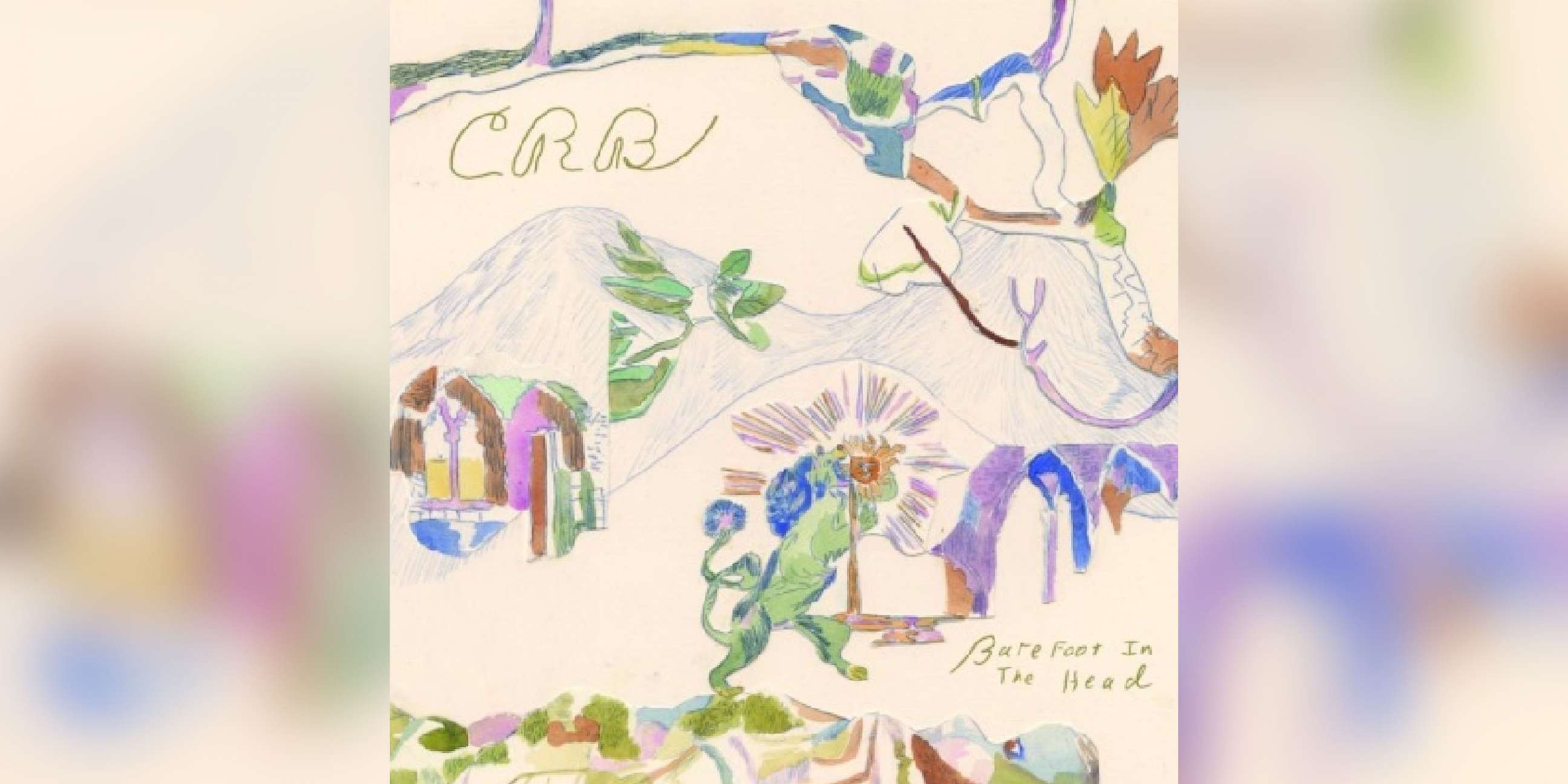 Parmalee's "27861"
***
Country band Parmalee's sixth effort, "27861," is a sonically varied collection that works with as many pop conventions as it does country. While "American Nights" is the kind of song that seems to be on every mainstream country record these days, with lyrics that could have been penned in a boardroom in order to pinpoint demographics, much of the rest of the record takes some unexpected turns.
The opener and main single, "Sunday Morning," has a wide appeal and a big chorus about the redemptive quality of love. Elsewhere, "Heartbreaker" has a palpable brand of funkiness that with the exception of the bit of twang in lead singer Matt Thomas' voice, isn't very country sounding at all. It's a groovy pop song with some possible crossover appeal.
"Like a Photograph" has similar pop appeal with its how-could-you-like-him-instead-of-me? brand of storytelling.
When the relaxed ode to Sunday morning "Mimosas" comes around, you can't help but laugh. The song touts the cocktail as a hangover cure, and it is delivered in such an effortless, breezy way that it will probably win over even the most skeptical of listeners.
"Hotdamalama" mixes hard-rock and hip-hop swagger into the formula, somewhat awkwardly, but even when this band kind of stumbles or reverts to stereotypical tropes, there's still a likable core underneath that keeps everything grounded. "A Guy Meets a Girl" is about two unsuspecting bar patrons finding love, while listening to a bar-band cover the Red Hot Chili Peppers' "Californication."
"Savannah" is an ace ballad, and "Drink It Off" has surprising power. This is more of a pop record than a country offering and yet you can imagine "Barrel of a Shot Glass" being a country radio hit. Sure, there are a lot of songs about drinking, but a lot of these songs are decently written and well executed.
"Roots" hits the hammer a little too hard on the head especially with the line about not including the "g" in "huntin' or fishin'," but its point is clear, and the song ends up soaring quite nicely.
"27861" is a good record that shows a dynamic act. When it takes the easy way, it still does so with care, indicating that this is a band capable of handling more substantial material.
Focus tracks:
"Sunday Morning" Love as religion is a common theme, but this soaring anthem earns its place as Matt Thomas sings, "When I'm lost on a Saturday night / Baby, you save me / Just like Sunday morning."
"Drink It Off" This is a song about drinking to forget your problems. It's nothing new, but it is an impeccably-constructed pop song with a strong melody that might make you want to press the repeat button.
"Mimosas" Yes, this song is hilariously unexpected and wonderfully chilled.
Next week: New music from Arcade Fire and more.