Filming is underway for the season finale of "Nashville" and fans will not be disappointed, says actor Nick Jandl, who guest stars as Dr. Caleb Rand on the ABC drama.
"The writers have knocked it out of the park," Jandl said. "There are so many stories going on. They manage in this last episode to touch on the Deacon-Rayna storyline, the love triangle with me and Scarlett and Gunnar. ... And they do such a masterful job of bringing all of it together in a super-climatic episode. Everyone is going to be chomping at the bit for the next season."
Jandl plays Deacon Claybourne's doctor, who becomes a romantic interest for Scarlett O'Connor and finds himself in a love triangle of sorts with Clare Bowen's character and her star-crossed ex, Gunnar Scott (Sam Palladio).
"There's a ton of natural chemistry on set between me and Clare," he said. "Love triangles are the best. That's real drama. I think digging into that is what the fans and the writers have been exploring and enjoying. I've started to have scenes with Sam and the awkwardness is just immediate because, clearly, they've had so much history."
For some that have followed the Gunnar-Scarlett saga from the start, Jandl's character is a meddler, and the actor says he's heard from fans on Twitter.
"The only hating that I get is polite, Southern hospitality hating. ... 'Sorry, I'm in the Gunnar-Scarlet corner.' Some people will say, 'Make me like you more than Gunnar. Give me a reason,'" he said about the Twitter reaction. "Ultimately, it's been really positive -- people saying, 'You better treat her right,' and, 'Whatever you do, save Deacon.'
"I am biased, but I would say the majority is in favor of Dr. Rand and Scarlett. People like to see her in a happier place and finding strength and independence," he said. "I represent ... a more stable adult world outside of the Nashville music scene."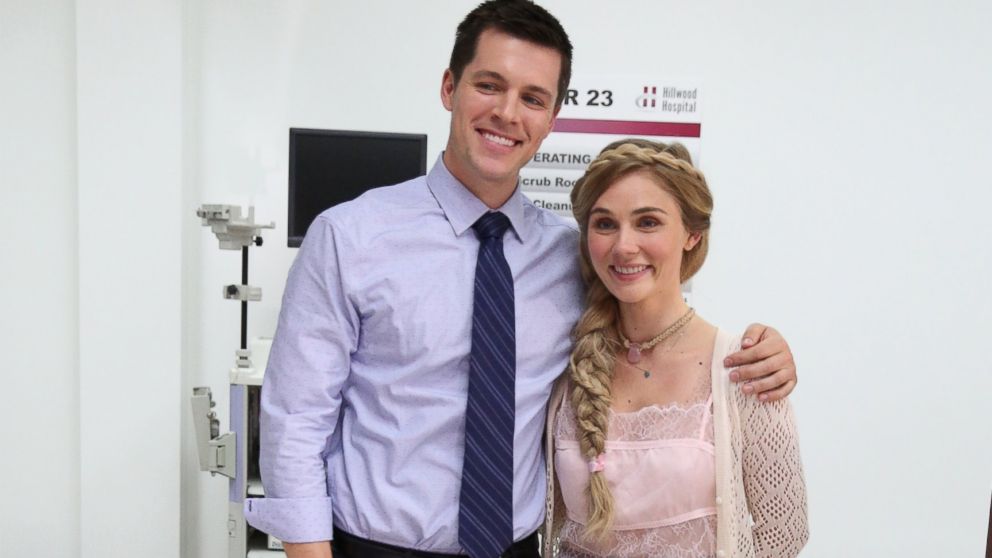 If anyone is happy, it's Jandl. What started as a three-episode guest role turned into an 11-episode arc, and the actor couldn't be more grateful.
"I am so excited because, personally, my story line has become more than a medical story. And being able to sink my teeth into some great scenes ... it's kind of an actor's dream," he said. "I have been doing this long enough where you think it's no way it's going to go longer, but it's ballooned into this amazing thing."
As a newcomer to season 3, Jandl said the entire crew and cast immediately welcomed him.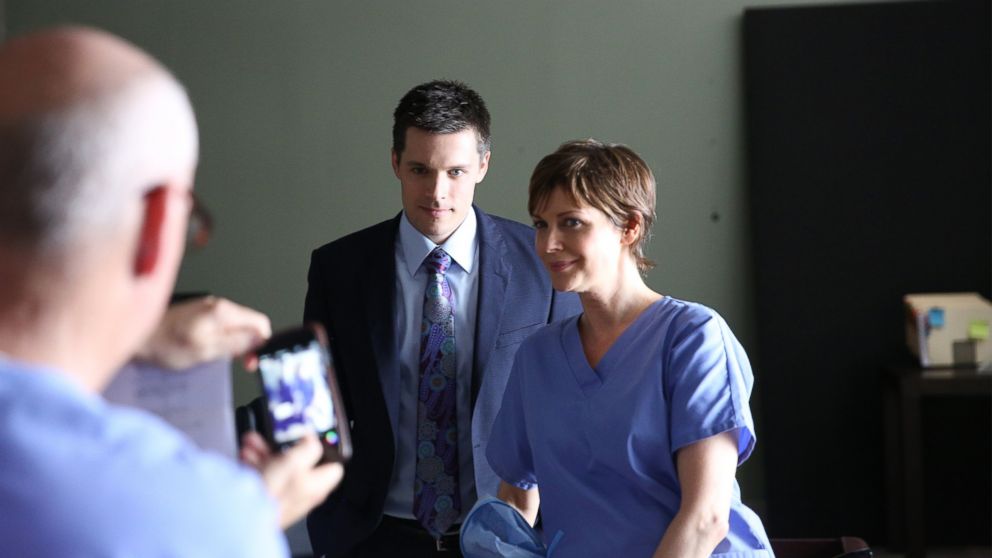 "I met Hayden [Panettiere] and, what a sweetheart. She is fun. She is overflowing with warm energy," he said.
Jandl, an unabashed fan of "Friday Night Lights," said he managed to hold it together while working with Connie Britton.
"I was like, 'That's coach's wife!,'" he said. "I almost had a total fan boy moment, but I had to keep my cool because we had a serious scene."
Co-star Charles Esten began calling him "Dr. Doom" because he's had to be the bearer of bad news for Esten's character, Deacon.
"I have been 'Dr. Doom' for so many of our scenes," he said. "So many of our scenes are really intense medical stuff and very serious matters ... so every time I see him on set, he asks if I have any bad news."
Many of Jandl's scenes are with Bowen, who, he said, "brings everyone's game up" because of her commitment to her role. The two have developed a goofy connection with on set.
"We can geek out and kind of be nerds together," he said. "There is a good amount of goofing around and humor in between takes. You want to give your fellow actors space, but sometimes it is right before the camera starts rolling, and someone cracks a joke and then, all of a sudden, the seriousness of a scene goes out the window."
Jandl is embracing the role as Dr. Rand and enjoying the ride in Nashville, soaking in all that the city has to offer -- from his favorite local bluegrass music spot, the Station Inn, to inventive Southern cuisine at Rolph & Daughters and Silo.
"I'm in Heaven," he said. "It's been a really welcoming town, so different from Los Angeles but not too far of a flight. It's starting to feel like a second home, so I'm very grateful for that."
"Nashville" airs on Wednesdays at 10 p.m. ET on ABC.