— -- Now that she's married, Maria Menounos said she is eager to start a family.
"God put this all on my plate perfectly," the 39-year-old TV personality told People in a new interview.
Menounos married longtime love Keven Undergaro, 51, on New Year's Eve, but their plans for a baby were put on hold when Menounos was diagnosed with a benign brain tumor last summer.
Last year, she revealed to the magazine that she had undergone a seven-hour surgery to remove a golf-ball-sized brain tumor. In the interview, she said doctors were able to remove 99.9 percent of the tumor and there was a 6 to 7 percent chance it could come back.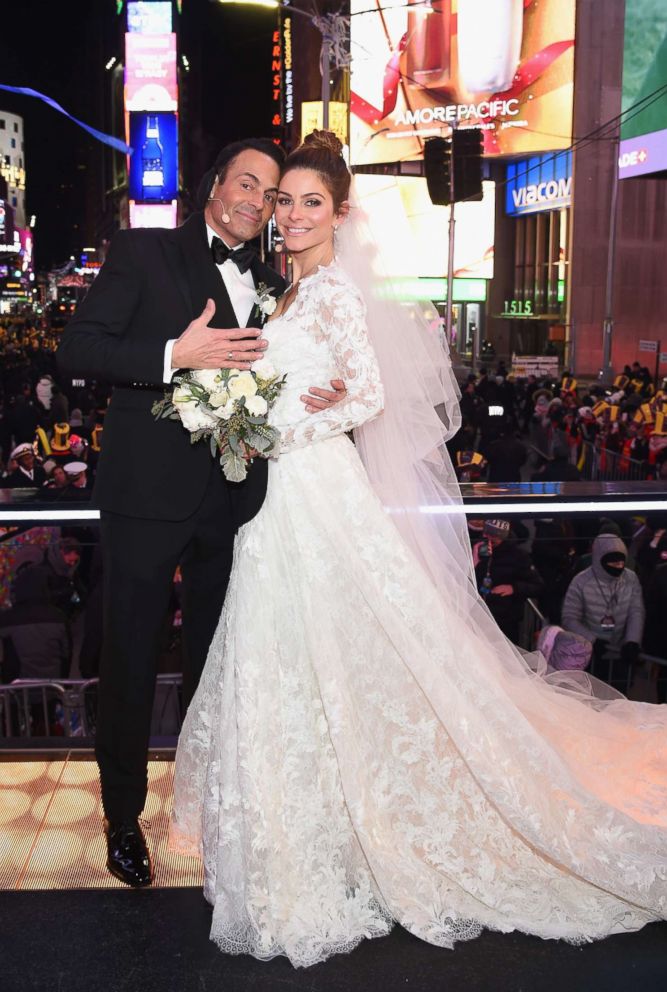 Now, Menounos told People, she wants to consult with her doctors "to see if getting pregnant is the smartest thing."
"I do have some kids in the freezer, maybe we'll implant," she added. "But if not, we'll look into surrogacy."
Undergaro said he is leaning toward surrogacy.
"We definitely want children," he told People. "But I'm very concerned about her going through a pregnancy, and I would like to explore [using a] surrogate because her body has been through hell. I want a baby desperately, but I don't want it to be at the risk of her health."
Menounos, who was back at work on New Year's Eve co-hosting Fox's special with Steve Harvey, told People she is "doing well."
She said her next MRI will help determine which direction they take.
"It's hard. I really would love to have the experience [of pregnancy] once," she said. "But I feel like God is going to tell me."