— -- Actress Nicole Kidman drew a standing ovation at the Screen Actors Guild Awards Sunday as she called out ageism and sexism in Hollywood and praised the industry for finally embracing women who are older than 40.
"To receive this at this stage in my life is extraordinary, and at this time in the industry when these things are going on and for this role," the 50-year-old actress said as she accepted the award for best female actor in a TV movie or limited series for her role in "Big Little Lies."
Fashion hits the red carpet at the Screen Actors Guild Awards 2018
The women of Hollywood added color back into their wardrobe for this year's Screen Actors Guild Awards. The big trends for women this year included blush-colored gowns, sequins or spangles, with colors spanning the rainbow including subtle pastel hues. From left, Susan Kelechi Watson, Chrissy Metz, and Mandy Moore attend the 24th annual Screen Actors Guild Awards at the Shrine Auditorium, Jan. 21, 2018, in Los Angeles.
Kevin Winter/Getty Images for Turner Image
Fighting to hold back tears, Kidman acknowledged veteran actresses in Hollywood, including Susan Sarandon, Jessica Lange and Meryl Streep, whom she said she has "watched" and "learned from" over the years.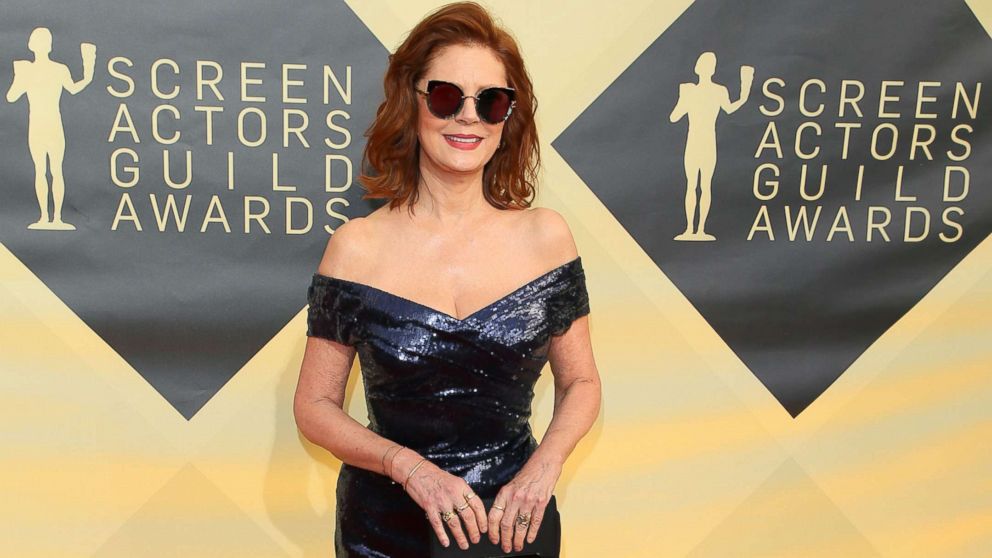 "I want to thank you all for your trailblazing performances you're given over your career and how wonderful it is that our careers today can go beyond 40 years old," she said. "Twenty years ago, we were pretty washed up by this stage in our lives, so that's not the case now.
"We've proven, and these actresses and so many more, are proving that we are potent and powerful and viable," she added.
Kidman, who has been acting since age 14, said she was proud to be a part of the entertainment industry as it begins to celebrate and tell the stories of women over 40.
She urged people behind d the scenes, including writers, directors, studios and financiers, to continue to be agents of change.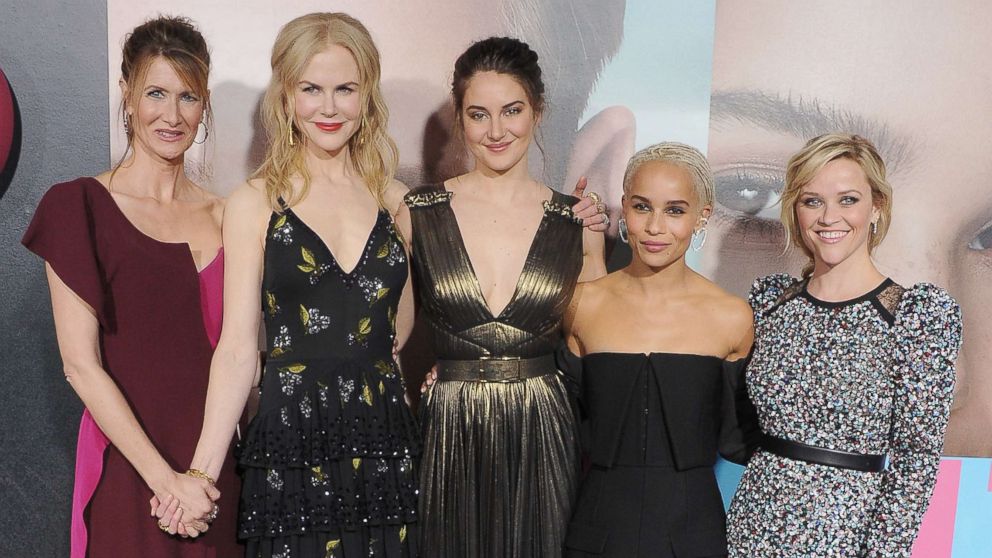 "I just beg that the industry stays behind us because our stories are finally being told," Kidman said. "It's only the beginning and I'm so proud to be a part of a community that is instigating this change, but I applaud the writers, directors, studios and financiers to put passion and money behind our stories.
"We have proven that we can do this, we can continue to do this but only with the support of the industry and that money and passion," she added.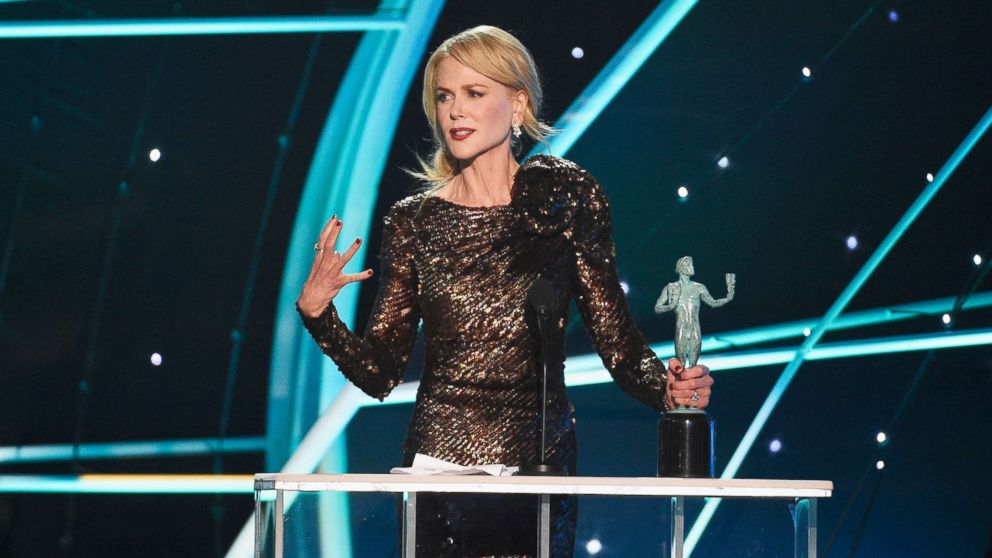 Kidman was not the only one who called for change during Sunday's ceremony.
Gabrielle Carteris, president of SAG-AFTRA, the union behind the ceremony, commended those in the union who have spoken out against discrimination and harassment within the industry.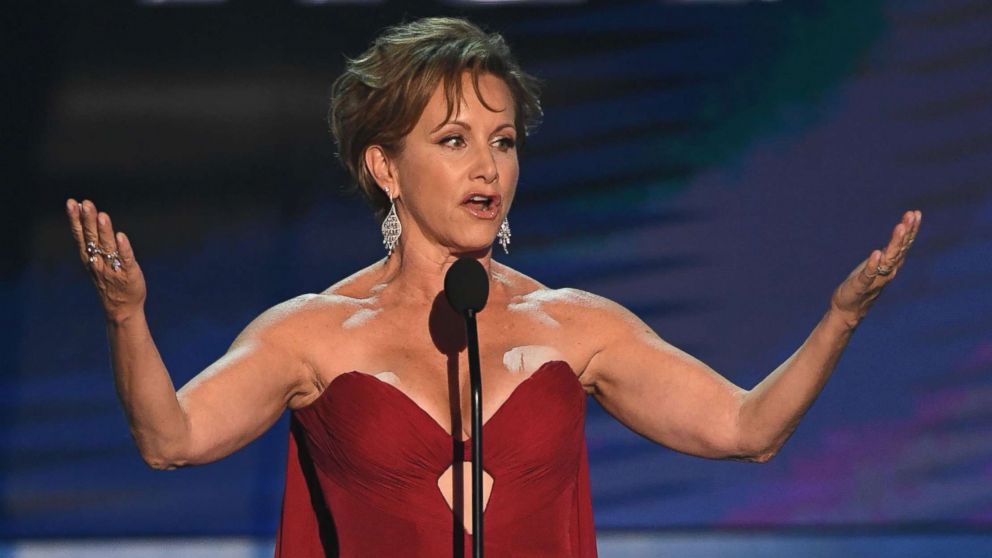 "Truth is power and women are stepping into their power," Carteris said. "Make no mistake, this is not a moment in time, this is a movement.
"We are in the midst of a cultural shift," she added.
Separately, Actor Sam Rockwell, who won the award for outstanding performance by a male actor in a supporting role for "Three Billboards Outside Ebbing, Missouri," showed support for the #MeToo movement as he accepted his award.
"I stand shoulder to shoulder with you and all these incredible women in this room to try to make things better," Rockwell said. "It's long overdue."