— -- It was 20 years ago today when the heartfelt, coming-of-age film "Now and Then" was released in theaters.
Now actress Thora Birch is sharing fond memories from the '90s favorite that made you laugh, made you cry and had you swooning over heartthrob Devon Sawa.
"Devon was such a cutie," Birch told ABC News. "All the girls liked him, but the 'Wormers' kind of kept to themselves -- just like in the film. We weren't teased, but the boys did their thing and us girls did ours."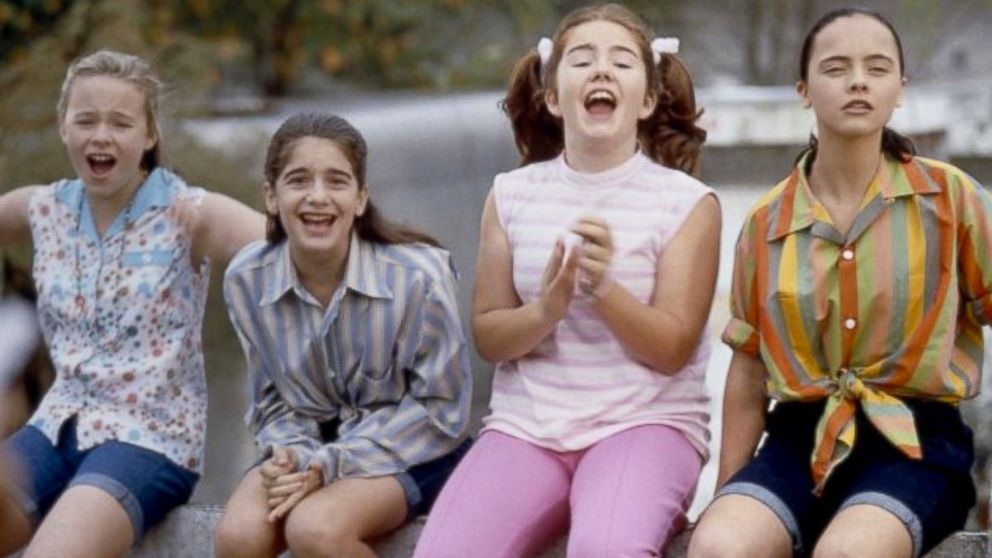 Starring alongside Christina Ricci (Roberta), Gaby Hoffmann (Samantha) and Ashleigh Aston Moore (Chrissy), Birch played the role of "Teeny" -- the quick-witted, sassy, Hollywood actress-wannabe growing up with her three teenage girlfriends, during the summer of 1970.
"I did [enjoy playing Teeny]," Birch said. "She was so full of energy, and had a wonderful imagination and was really into glamour. I was just getting out of my tomboy phase, so playing Teeny put me in touch with my budding teenager at the time."
Birch, now 33, was just 12 years old when she filmed "Now and Then" and still recalls filming in the spooky graveyard as well as hilarious scenes with the girls on set including, the memorable 'pudding in the balloons' dialogue.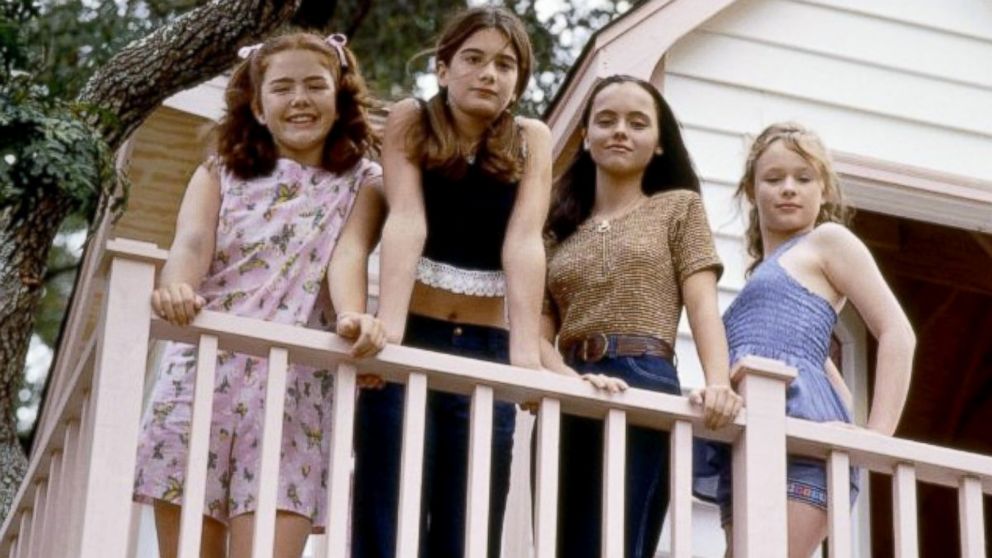 Teeny: They're filled with pudding.
Samantha: Pudding?
Teeny: The Wormers actually gave me the idea. Jello is too jiggly. Pudding has a heavier, more realistic texture.
Chrissy: What flavor is it?
Teeny: It's vanilla.
"Yes, there was pudding in the balloons!" Birch said, laughing. "Also, I never rode a bike so much in my life as on that set. Growing up in L.A., you tend to just drive or get driven around all the time, so 'Now and Then' actually gave me those childhood memories of bicycle-freedom that I would not have otherwise enjoyed."
Rosie O'Donnell (Roberta), Rita Wilson (Chrissy), Demi Moore (Samantha) and Melanie Griffith (Teeny) portrayed the roles of the four girls all grown up in the film.
Birch said she enjoyed playing opposite Griffith, whom she'd worked with four years earlier on the 1991 film "Paradise."
"When I heard that I would be playing a younger version of her, I was really excited because I was already a fan," she said. "The only downside of 'Now and Then' was that us younger girls weren't on the set at the same time as the women."
With all four girls being around the same age during filming, Birch said there was a "24-hour sleepover" feel on the set, which made the experience more fulfilling for her, Ricci, Hoffmann and Aston-Moore.
Aston-Moore, who played Chrissy, the most naive character of the group, died unexpectedly in 2007 at the age of 26.
"Ashleigh [Aston-Moore] was a really cool kid," Birch said. "She had a great personality and I remember making fun of 'Chrissy's' lines with her from time-to-time because neither of us could believe that Chrissy was so clueless. I had not heard about her passing until a couple years ago, and was saddened by the news.
"She still lives on as Chrissy to me, though."
Birch is currently filming the television series "Colony," which will air on the USA Network in January.