Olympic medalist Shawn Johnson reveals she suffered miscarriage, 'I have been crying'
"I have been crying more than I ever have," Shawn Johnson said.
October 22, 2017, 1:07 PM
— -- Olympic gymnast Shawn Johnson opened up about miscarrying her first child.
In a montage of videos, the Olympic gold medalist and "Dancing With the Stars" champion and her husband Andrew East detailed how Johnson discovered she was pregnant and then later how she miscarried after eight weeks.
"It's been an emotional roller coaster," Johnson said in a video posted to YouTube. "You go from shocked to 'holy crap' to 'I can't do this' to 'Let's do this' and now it's like, 'I pray to God I can do this.'"
The video started with Johnson, 25, waiting for pregnancy test results. The former gymnast, who retired from competition in 2012, then tearfully exclaimed to the camera how the news that she was indeed pregnant was "really, really exciting."
"How am I going to tell Andrew?" she said in an early part of the video. "He's going to be a daddy."
Later, Johnson revealed that she had "started having really bad stomach pains and a lot of bleeding, which is not good for a pregnancy."
After several tests, doctors confirmed that Johnson had miscarried.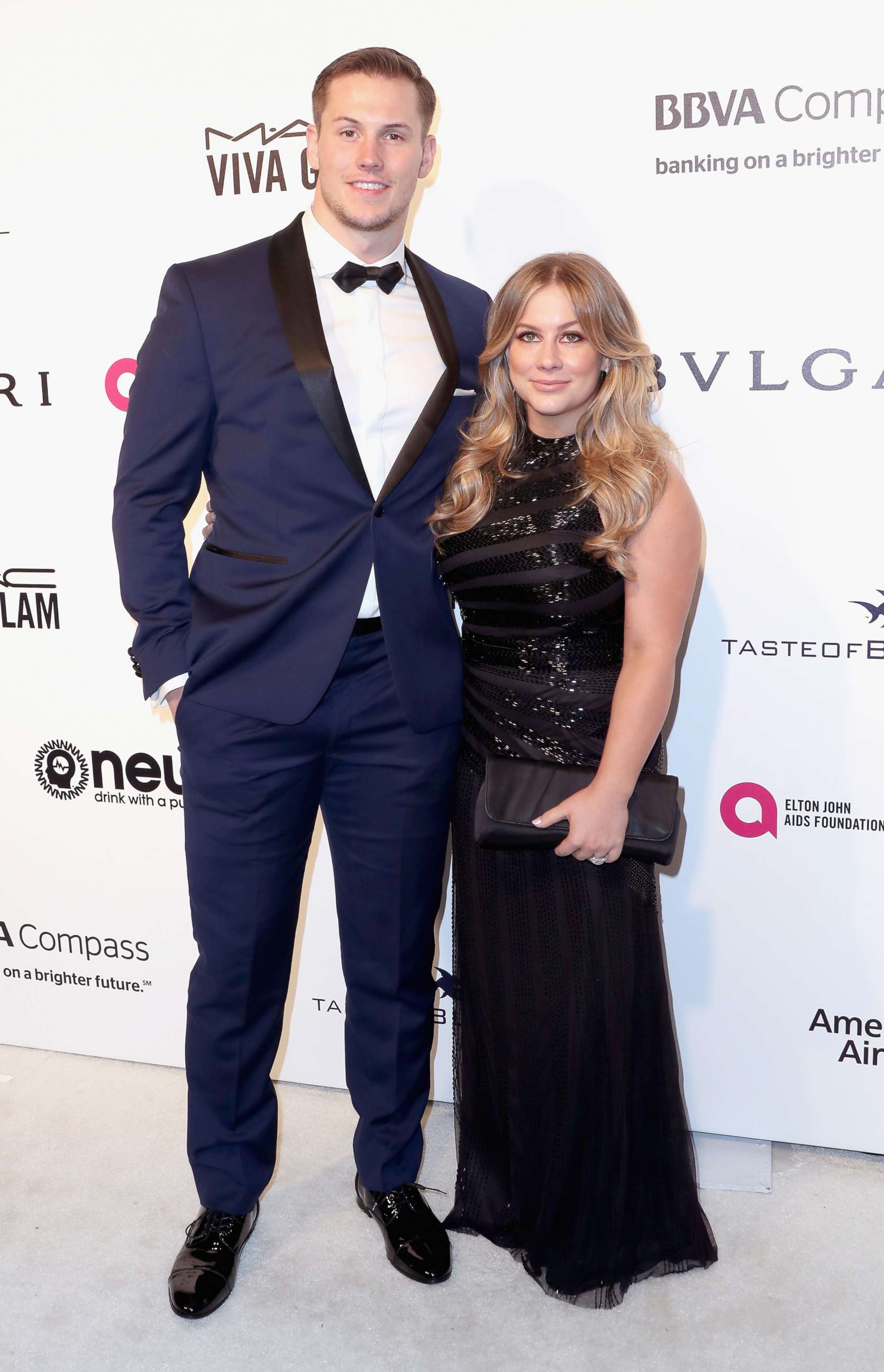 "It sucks," Johnson said toward the end of the video. "It's definitely not fun. I felt like going into it we didn't even know if we were ready for it...but having a doctor confirm that you miscarried doesn't feel good."
Her husband East, 26, whom she wed last year, noted how the experience had changed them for the better.
"We've grown through this, Babe, and I can't emphasize enough how proud I am of you," he said in the video.
After the initial video was posted Saturday, Johnson and East took to Facebook to answer fan's questions and thank them for their support.
"We know everything happens for a reason," Johnson said in that video. "We believe God's got a bigger plan for us. All we can do is be positive otherwise we just sink into a hole."