— -- Olympic gold medalist Katie Ledecky is in a league of her own. The 19-year-old swimmer regularly leaves her competitors so far in her wake that the only real competition is for second place.
On Tuesday, Ledecky held off Sweden's Sarah Sjostrom to win the 200-meter freestyle. She scored her second gold medal of the 2016 Olympics with that win.
The Bethesda, Maryland, native crushed her own world record on Sunday to win gold in the 400-meter freestyle, clocking in at three minutes, 56.46 seconds, five seconds ahead of everyone else.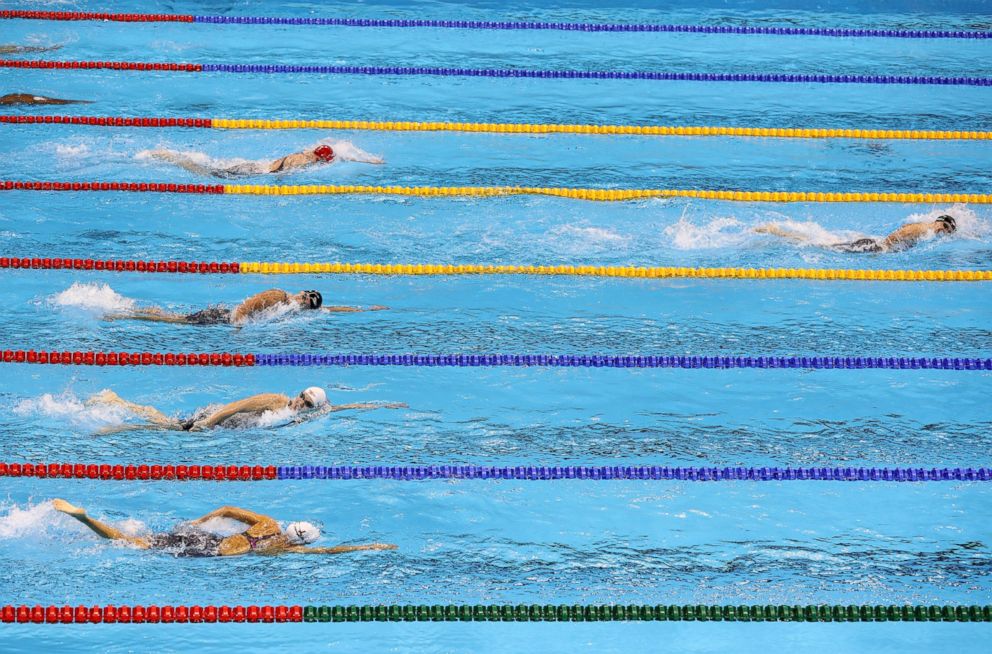 "I would argue she is the world's best athlete right now," said the Mayo Clinic's Dr. Michael Joyner, an expert on human performance and exercise physiology.
Ledecky regularly beats her competition by two to three percent, meaning if the distance swimmer was a Formula 1 driver, she would win by almost three minutes. If she was a cyclist in the Tour de France, she would win by almost 40 minutes.
"You see that she has perfect alignment," Joyner said of Ledecky's swimming form. "If you watch her hand go in the water, there is almost no splash. It's textbook beautiful swimming."
The 200-meter race is actually seen as Ledecky's "off" event, the one in which she wasn't a world-record holder or a heavy favorite, and the one in which she was swimming to win and not for a specific time goal.
ESPN writer Wayne Drehs told ABC News the distance freestyler's 200-meter gold medal "is like having a marathon runner try to chase down Usain Bolt in a 200 yard dash."
"For her to be able to adjust her stroke rate and do the things that she needs to do to win gold in this event as well is an incredible accomplishment," Drehs added.
Ledecky's fellow USA swimmers are also in awe of her abilities. Michael Phelps, a 21-time Olympic gold medalist, called Ledecky a "stud," and 21-year-old swimmer Ryan Held said of his teammate, "She's obviously in a league of her own."
Fellow Team USA swimmer Cody Miller said of Ledecky, "She crushes it every time."
When asked just how unique Katie Ledecky's talent is, Joyner stated, "She's a one-in-seven-billion human being because there are seven billion people on earth and she's right at the top."
Ledecky will be an overwhelming favorite Thursday in the 800-meter freestyle race, for which she is the current world-record holder.